What would you rather have? 1 BTC, 13.8 ETH or 31,318 ADA, 77041 Hive Power (All worth 1 BTC today)

---
Apologies, I uploaded one of my old videos instead of the one recorded today. Thank you for understanding. Mistakes Happens.
Special Thanks to every who made our Hive Fest 6 possible. I wanted to ask another HiveFest question but I wanted to stick with Crypto tonight.
I was thinking about this question a week later and then I thought I'll ask our Hive community today instead, just interested in hearing your opinions.
One of my goals is to have 100K HP before the next HiveFest and me thinking of some ideas on how to make that happen.
This question get posted with r/CryptoCurrency community on Reddit on has received 3189 upvotes and 2573 comments within 11 hours of posting. Let's make Leofinance community bigger than r/CryptoCurrency.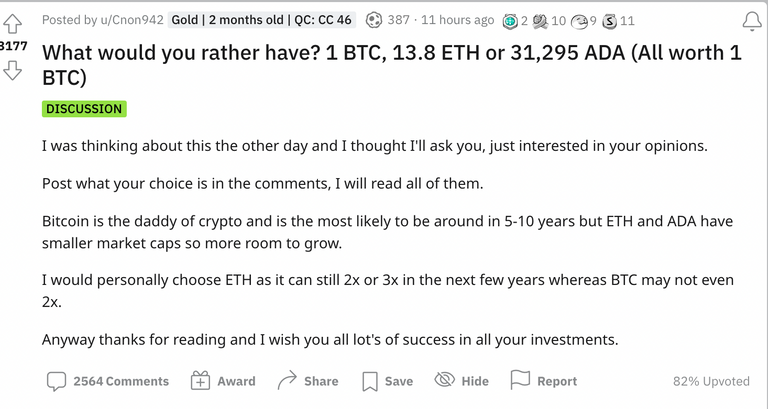 12th November Total number of Leofinace blogs: 210
11th November Total number of Leofinace blogs: 181 (I blame HiveFest!)
10th November Total number of Leofinace blogs: 196
9th November Total number of Leofinace blogs: 193
Figures by @friendlymoose
Thank you to everyone who is creating, curating and staying engaged with leofinance blogs. Let's make this number reach 500 blogs per day together.
This is my third crypto question via #AskLeo initiative by @acesontop
crypto question 1
crypto question 2
Ps. Please check out my Today's YesNO crypto question with my leo account @nathanmars.leo and let's treat LeoFinance.io like Crypto Twitter.
Bonus Crypto Read :
Bitcoin ATH
Ethereum ATH
Apple CEO owns crypto
Crypto market cap hit $3 trillion
Miami to give Bitcoin dividend
Twitter launches crypto team
Mastercard-crypto cards in Asia
AMC now accepts BTC, ETH;LTC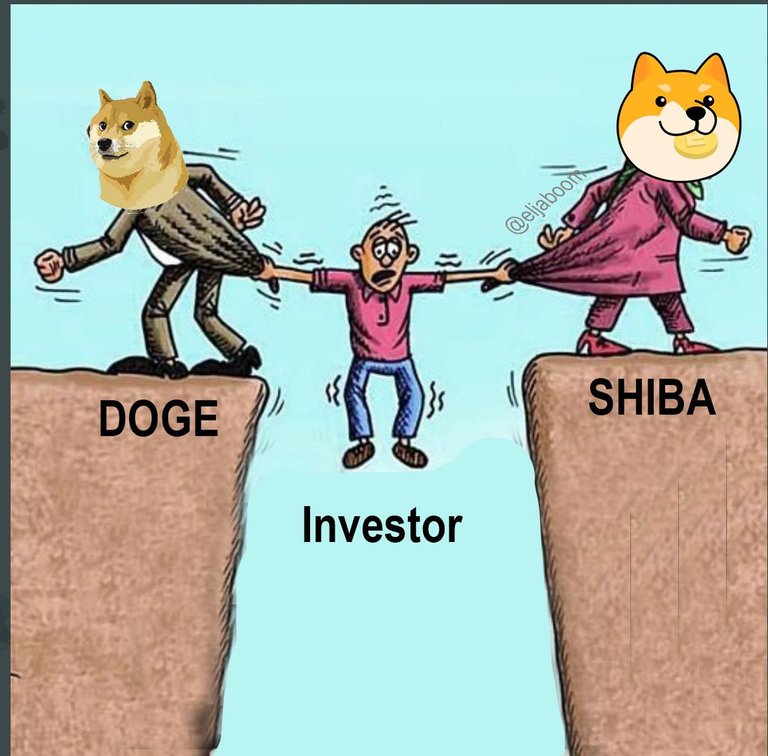 ---
▶️ 3Speak
---
---