A Manly #PlantBased Spread, Waterlily Soup, Tropical Breakfast Bowls, Paal Kappa, Strawberry & Banana Donuts, & More!!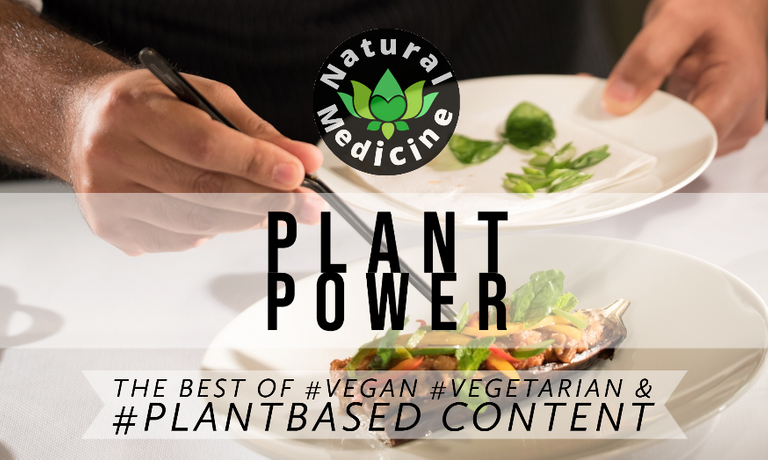 Howdy-doody #plantbased chefs and eaters of Hive!! It's @JustinParke here with the latest Plant Power Curation, where you get to see the most delicious treats of the week, chosen by yours truly.

     Her Waterlily Sour Soup 🍲 was the winner of our @LotusShares Plant Power Cooking Challenge - Week 15. This challenge is a lot of fun, and there are several main ingredients to choose from each week, making it easy for everyone to join in, whether you follow a strictly #plantbased diet or not. Come have a look at the new challenge and featured ingredients.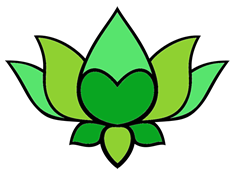 How to Be Curated by PLANT POWER
Use the tags #naturalmedicine #vegan or #plantbased
WE don't mind what community you post in - although we prefer you post in the Eco-Train or Natural Medicine communities!
Ensure your recipes are plant based - although we don't preach any diets, this curation would like to focus on plants rather than dairy or meat additions to recipes.
Use clear, well focused photographs - and ORIGINAL content!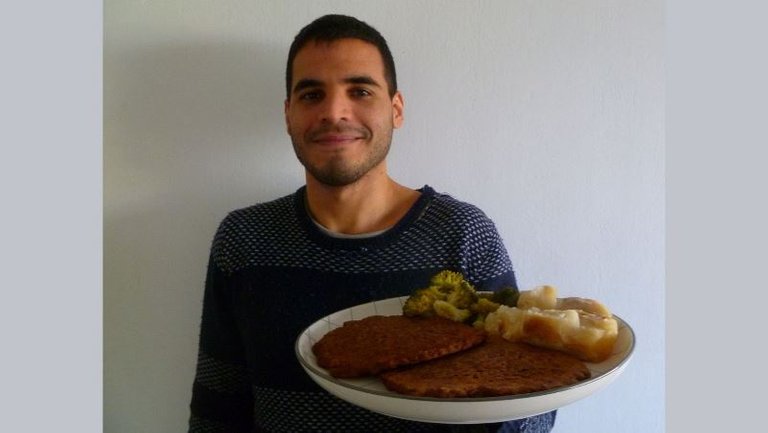 by: @cesarj21
     Lately this Venezuela man-chef has been sharing some huge delicious spreads with us. The soy croquette patties are the particular item that caught my eye in this post, but the whole spread looks like a filling and tasty meal fit to feed even the most famished of giants.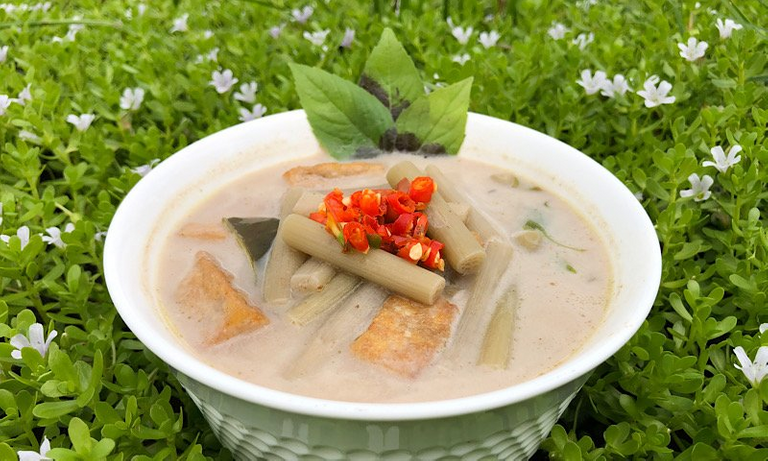 by: @sreypov
     In times of economic crisis, a little resourceful foraging can see you through, or in this case, provide vegetables of higher quality than are sold at the local markets. Many folks here in Suriname don't know waterlilies are edible, so it makes foraging for these swamp flowers non-threatening and non-competitive. The sour soup she prepared from these wild edibles will surprise and amaze.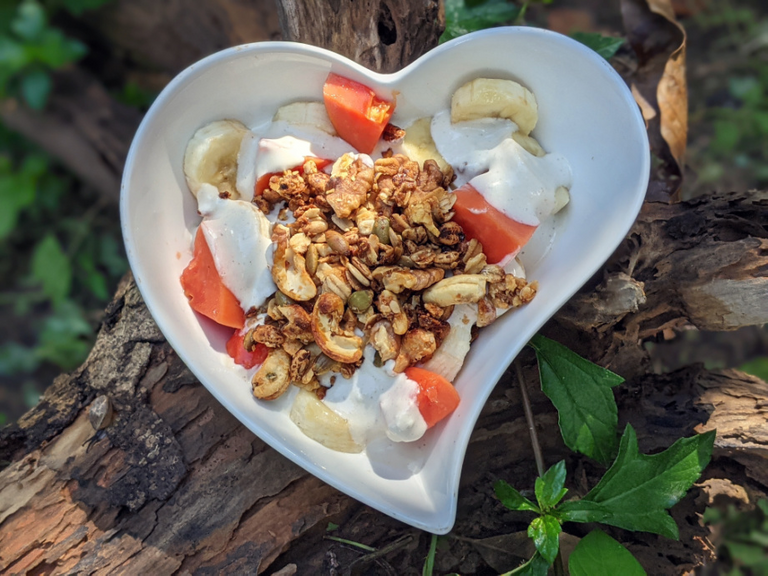 by: @amy-goodrich
     Nutrient-dense breakfast anyone? How about an irresistibly delicious one too? This breakfast bowl knocks boring muesli and yogurt out of the water. Replace the muesli with a variety of homemade ingredients, and upgrade that yogurt to a #plantbased cashew yogurt, and you're on your way to recreating this dish. You'll find easy-to-follow steps and beautiful photography within.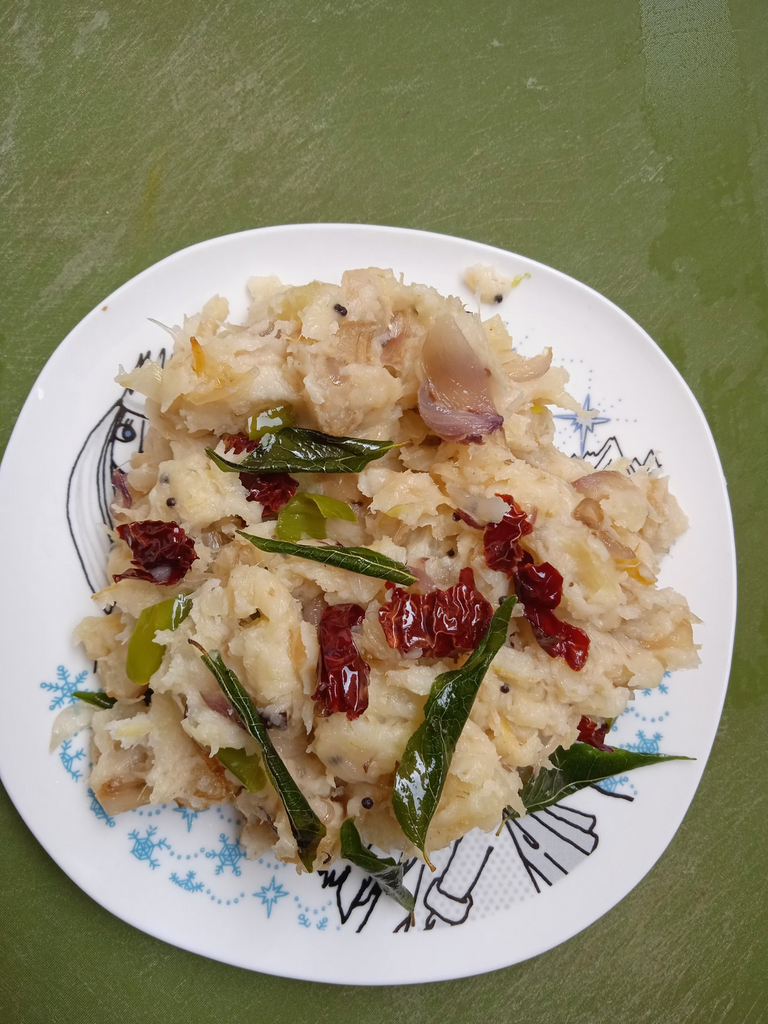 by: @shielashraf
     Don't get ahead of yourself, this is not a sweet dish like you might expect, and that's what I love about this dish. There are endless varieties of savory tapioca preparations in South Asian cuisine, but this is a recipe I've never encountered, and there's nothing I love more than some new-to-me food. I could smell the curry leaves as I scrolled my way through this post.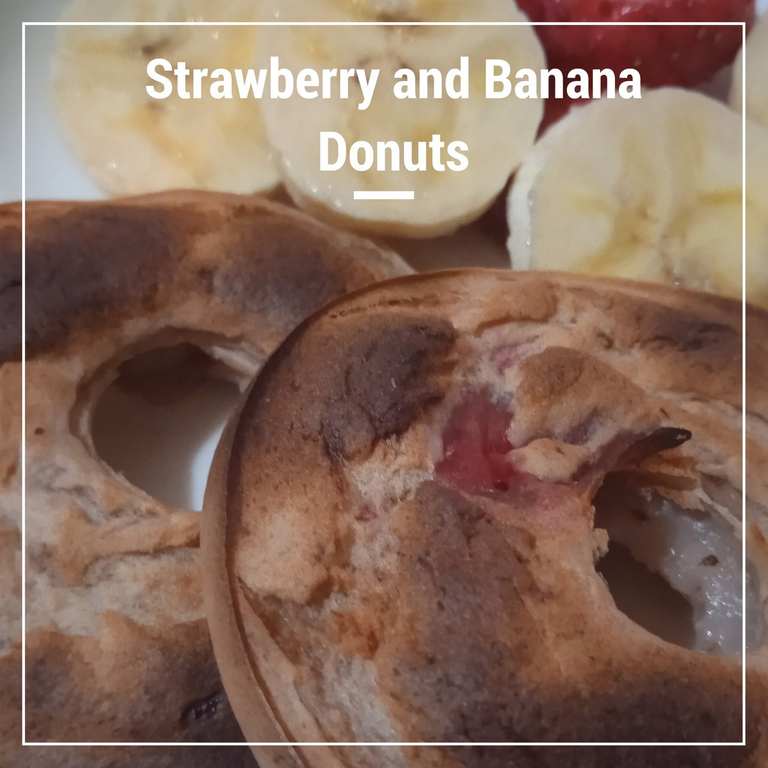 by: @kyleana
     Strawberry and banana are not your typical donut flavors, so I found this post very appealing. Also, typical donuts are deep-fried, but this chef pursued a healthier option, and went with baking instead. The ingredients are few, and the preparation technique fast and easy, so anyone should be able to re-create these delicious rounds in their home kitchen.

     I chose @sreypov as the 5% beneficiary because her foraging journey led to an incredible dish.

We hope you get involved with posting lots of yummy #plantbased #vegan #naturalmedicine #ecotrain recipes! Both communities are now also supported by OCD, so good quality posts might also get a little bit of extra love. Stay healthy, stay safe, and stay happy!



Earn LOTUS and HIVE rewards for sharing your natural health content on www.naturalmedicine.io. If you don't already have a HIVE account, you can sign up for FREE here. We support writers sharing about herbalism, TCM, yoga, meditation, vegan and other healthy diets, as well as earth-centered practices such as foraging, permaculture, and biodynamics - read more about us here!
Delegate | Community | Discord | LotusChat




---
---