An Ode To The Pickle, Sourdough Starter, Kimchi Sandwiches, Green Mango Chutney, Pad Thai, & More!!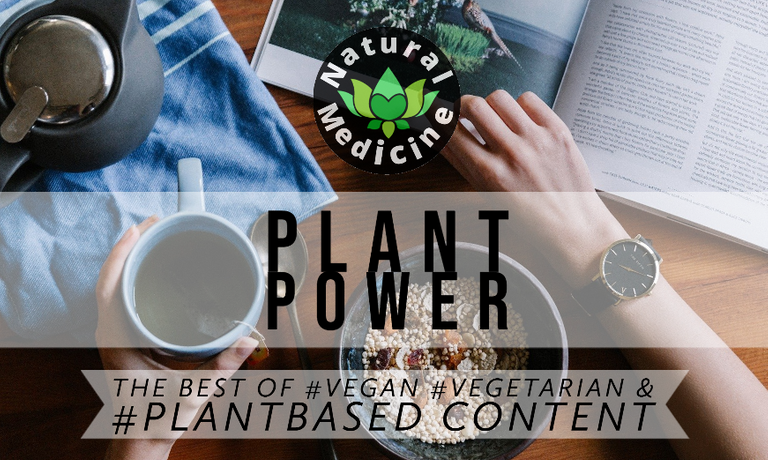 @JustinParke here with another Plant Power curation containing some exciting news, and featuring a selection of delicious #plantbased creations and more to share with all of you.

🥣 Trying To Keep Up 🏃‍♂️💨
     It gets harder and harder to keep up with all the delicious recipes you all share with me each week, but I do by best. I thank you all for keeping my culinary creativity and imagination supplied with fresh and new ideas. If we all lived near each other, we'd likely eat each other's food and share recipes in person, but how cool it is we have the blockchain to not only share our recipes, but earn crypto in the process.
     I've been busy with US Immigration paperwork and procedures lately, and it looks like my family and I may be going to the USA after all, albeit probably 2+ years from now. We may have a chance to start a food truck there, which we could use for employment until we get American passports. With American passports we can see the world that has been off limits to us a family all these years.
     This chef's Meatless Jambalaya was the winner of our @LotusShares Plant Power Cooking Challenge - Week 5. This challenge is a lot of fun, and there are several main ingredients to choose from each week, making it easy for everyone to join in, whether you follow a strictly #plantbased diet or not. Come have a look at the new challenge and featured ingredients.

     I chose @carolynstahl as the winner of this week's 5% beneficiary, her double-header post took some serious effort, so it deserves some extra rewards.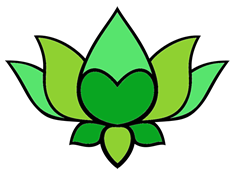 How to Be Curated by PLANT POWER
Use the tags #naturalmedicine #vegan or #plantbased
WE don't mind what community you post in - although we prefer you post in the Ecotrain or Natural Medicine communities!
Ensure your recipes are plant based - although we don't preach any diets, this curation would like to focus on plants rather than dairy or meat additions to recipes.
Use clear, well focused photographs - and ORIGINAL content!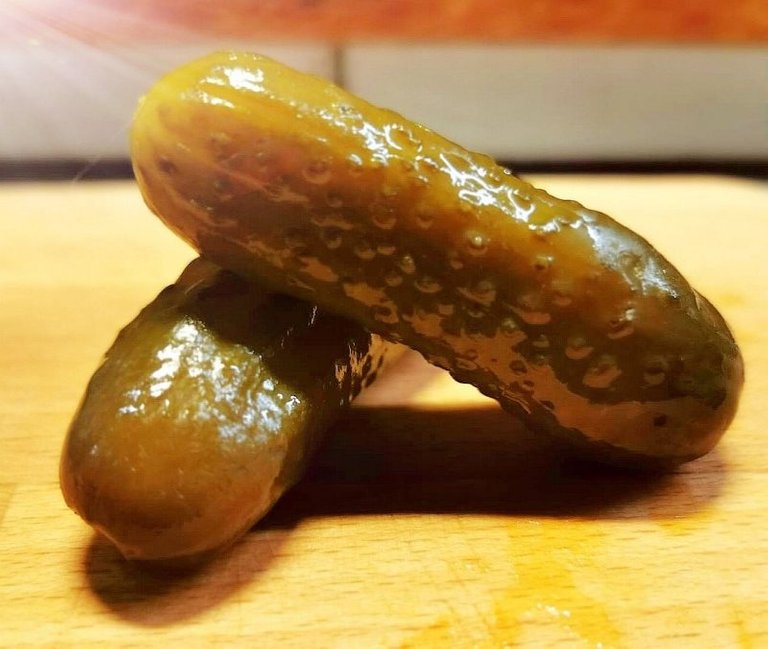 by: @bulldog-joy
     I should mention right away that this is not a recipe, but hopefully you assumed that from the title alone. This curation isn't exclusively for recipes, and this "pickled poetry" is very well-done. Never has the pickle received so much prestige and honor as can be given in poetic form. This post isn't just funny, it's very well-written, and you should definitely check it out.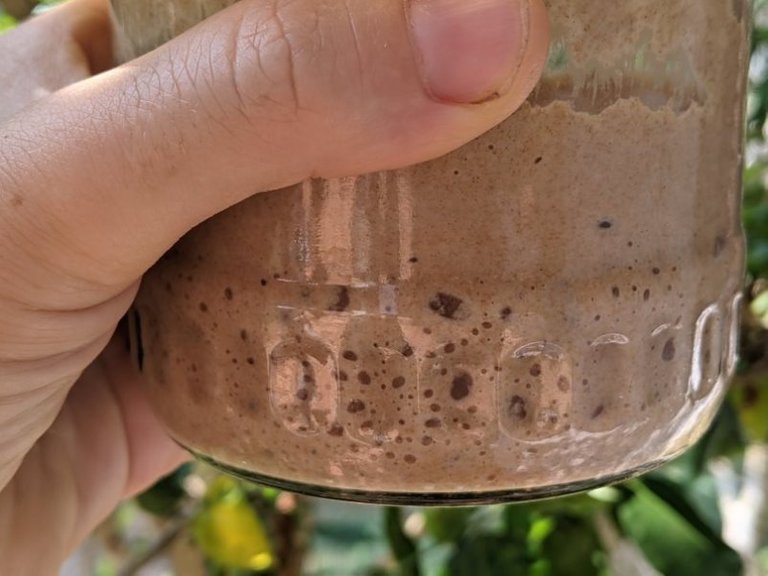 by: @amy-goodrich
     I love living fermentations in the kitchen, especially ginger/rhizome bugs, so this rye sourdough starter caught my eye In this post you'll learn how to not only create your own sourdough starter, but you'll also learn how to keep a sourdough starter alive, allowing you to make any sourdough treats your heart desires. It has been a few years since I've a quality sourdough product of any kind, so this post sent my imagination soaring.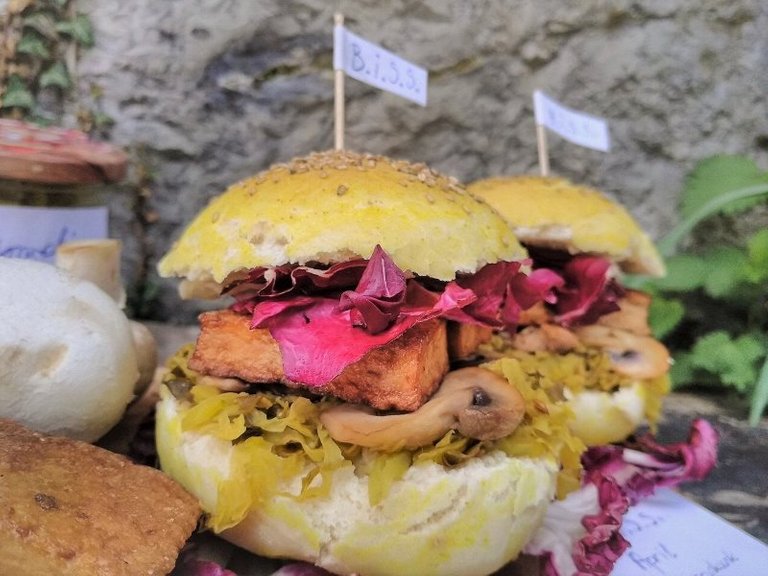 by: @blackberryskunk
     The sandwich master strikes back with another BISS post, and this stack of deliciousness is full of surprises, from the obvious kimchi mentioned in the title to button mushrooms, red chicory, and of course her buns are homemade and fresh-baked. This post will show you how to make the whole kit, buns included, so you can recreate this culinary wonder in your kitchen too.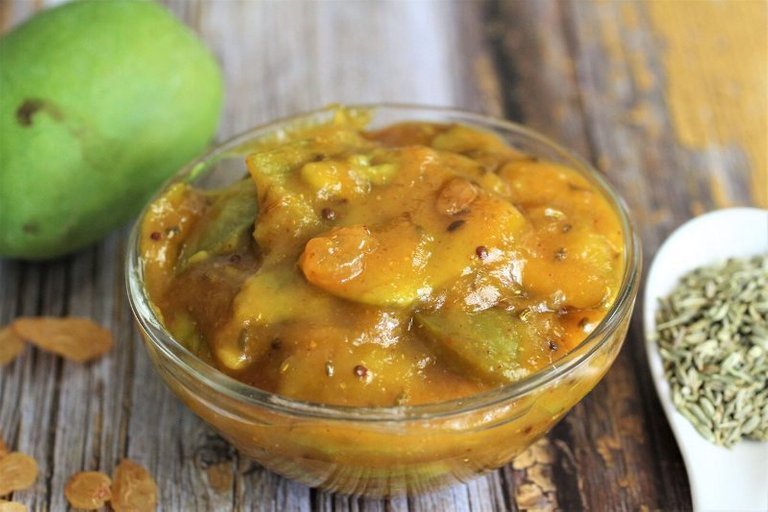 by: @chetanpadliya
     Things are about to get very mango-y, so hold on tight!! Most folks are familiar with South Asian style mango pickles, and they are a common sight on the tables of Indian restaurants around the world. This cooked green mango chutney is here to shake things up, and it's got some kick. This condiment would be delicious served with a wide variety of foods.


by: @carolynstahl
     I told you things were going to get mango-y didn't I, so let's stay on the mango train for a second, and marvel at this double-header, which features a delicious Pad Thai and some mango sticky rice. As always you'll find incredible photography in addition to a delicious and easy-to-follow recipe post. This chef knows how to cook, but she knows how to plate a dish as well.

We hope you get involved with posting lots of yummy #plantbased #vegan #naturalmedicine #ecotrain recipes! Both communities are now also supported by OCD, so good quality posts might also get a little bit of extra love. Stay healthy, stay safe, and stay happy!

Earn Instantly For Writing Natural Health Content
Earn LOTUS and HIVE rewards for sharing your natural health content on www.naturalmedicine.io. If you don't already have a HIVE account, you can sign up for FREE here. We support writers sharing about herbalism, TCM, yoga, meditation, vegan and other healthy diets, as well as earth centred practices such as foraging, permaculture and biodynamics - read more about us here!




Delegate | Community | Discord | Lotuschat




---
---