Carrot Cake W/ Vanilla Frosting, Sourdough's Friend, Birthday Bites, Tulsi Medicine, & Much More!!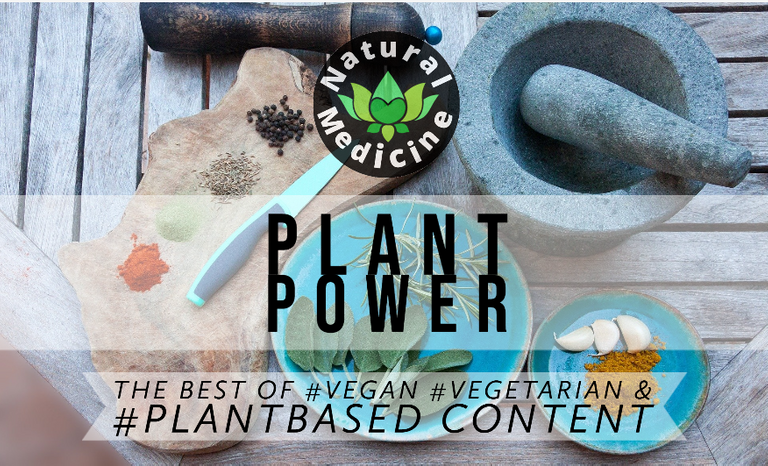 @JustinParke here with another Plant Power curation containing some exciting news, and featuring a selection of delicious #plantbased creations and more to share with all of you.

🙌 My Hands Are Full With Delicious Recipes 🙌
     Between the abundance of delectable recipes you've all been posting and the new @LotusShares cooking challenge, I've had my hands full this week, but that is not necessarily a bad thing. I haven't been this culinarily inspired in a long time, and it's all thanks to all your awesome recipes and #plantbased posts.
     @LotusIndonesia is up and running, so now the Bahasa speakers and #naturalmedicine content creators have a place for this specialized content. Hive is already quite popular in Aceh and a few other areas in Indonesia, so I think there's a promising future in curating natural-health related content from this beautiful country.
     This talented chef's Eggplant Caponata was the winner of our @LotusShares Plant Power Cooking Challenge - Week 1. This challenge is a lot of fun, and there are several main ingredients to choose from each week, making it easy for everyone to join in, whether you follow a strictly #plantbased diet or not. Come have a look at the new challenge and featured ingredients.

     Now onward to this week's Plant Power curation, and I hope you're not afraid of carbs, because we've got some delicious baked goods. There's a little something for everyone, even some medicine and a snack from the Himalayas that is so delicious.
     I chose @plantstoplanks as the winner of this week's 5% beneficiary because it's her birthday. Happy belated Birthday chef!!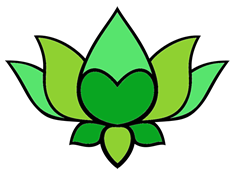 How to Be Curated by PLANT POWER
Use the tags #naturalmedicine #vegan or #plantbased
WE don't mind what community you post in - although we prefer you post in the Ecotrain or Natural Medicine communities!
Ensure your recipes are plant based - although we don't preach any diets, this curation would like to focus on plants rather than dairy or meat additions to recipes.
Use clear, well focused photographs - and ORIGINAL content!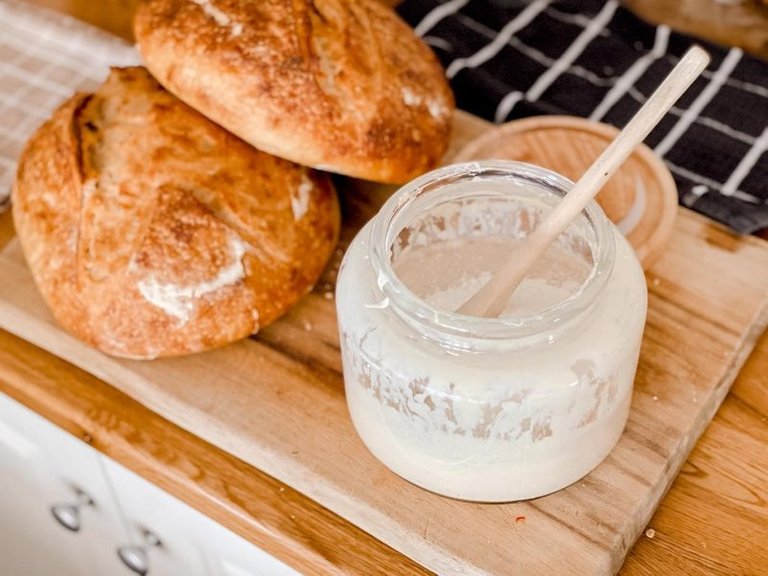 by: @strenue
     Have you ever met a sourdough starter with a name before? Well, this Hiver's wife is a master baker, and they love their sourdough starter so much, and it's so vital in their kitchen, that they gave it human name, "Sally," if you didn't already know from the post title. Visit this post and see all the wonderful creations this little jar of life is responsible for, from bagels to focaccia and more. I bet this house is the best-smelling one for miles around.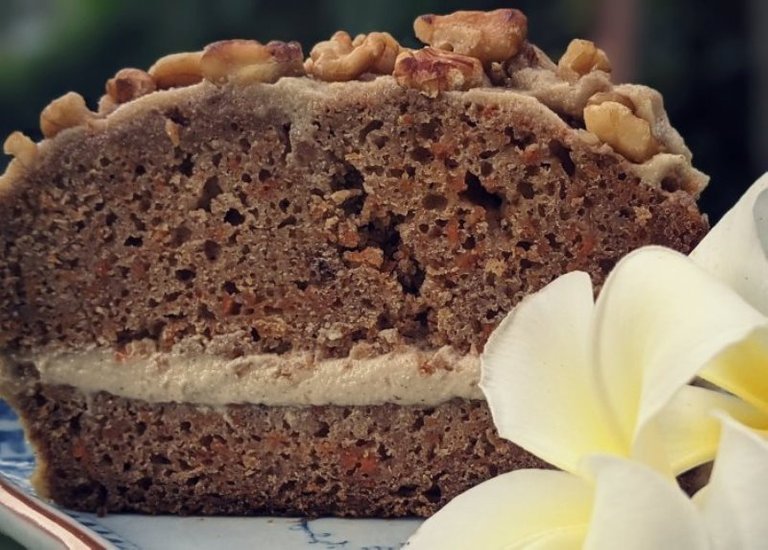 by: @amy-goodrich
     Carrot cake reminds me of my boyhood home in the USA, but I haven't eaten it since I began a #plantbased diet, mostly because the places that sell a vegan version are too hip and expensive for my tastes. Well, no need to worry, now I know I can crash this Hive chef's house and demand a carrot cake. I'd consider crossing an ocean to get back to Cambodia and eat this super-spongy delight. It looks absolutely delicious!!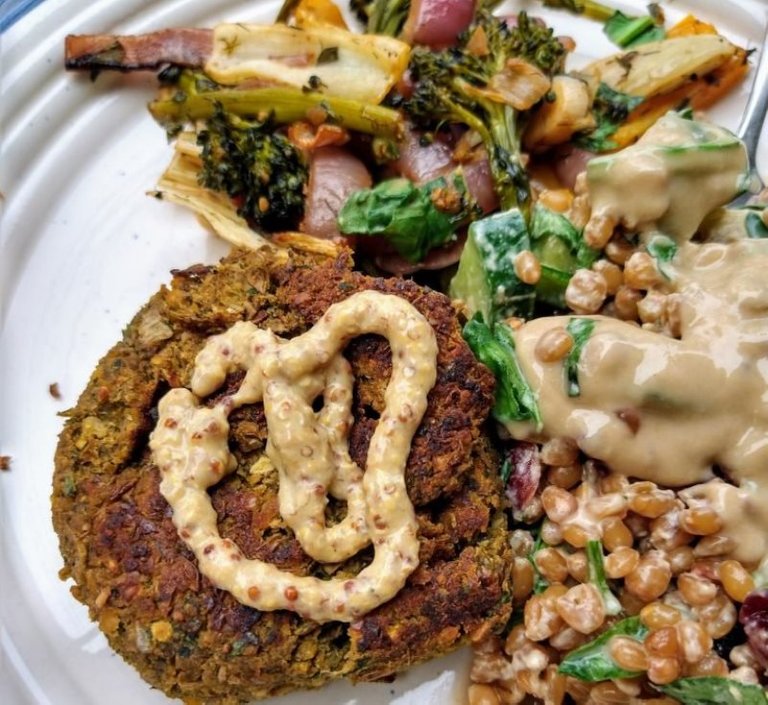 by: @plantstoplanks
     A birthday is a good reason to make a massive amount of various delicious dishes, and that's just what this chef did. But wait a minute, cooking on your own birthday, that's not the way it's supposed to be. No need to fear, she had a team of friends and family to help her in the kitchen. In addition to that, she shared with us some #plantbased edible gifts she received, and a really tempting meal from a local vegan eatery.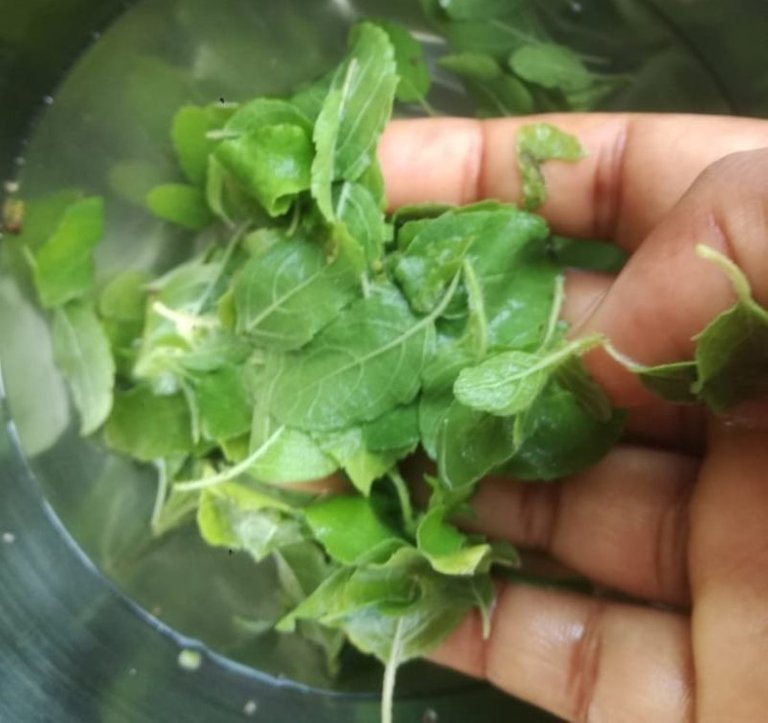 by: @ms-sarmin
     Tulsi, or "holy basil," as some people may know it, is delicious, medicinal, and even sacred in the Hindu religion. In Southeast Asia, it's an essential ingredient in many dishes, from soups to salads, and more. This Hiver shows us how she prepares a tulsi concoction to treat a cough that was bothering her. You don't need any expensive equipment or tools to make an extraction following her method, so have a look at this post, especially if you have a cough bothering you.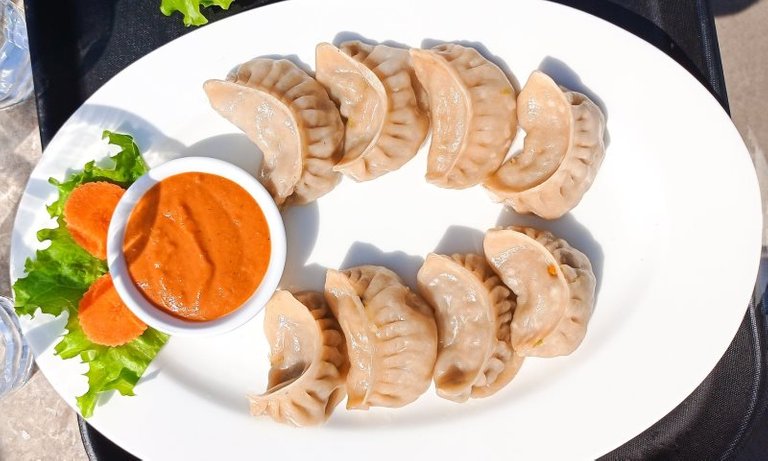 by: @suzn.poudel
     When I saw the title of this post, I thought to myself......"Surely there will be momos in there, I must have a look!" Well, this culinary detective's hunch was correctamundo, and I found these legendary yet simple Himalayan dumplings within.Even though there are plenty of veg snacks on the streets of Kathmandu, we get a little tour of the slightly more upscale modern vegan restaurant scene there, and several dishes they enjoyed.

We hope you get involved with posting lots of yummy #plantbased #vegan #naturalmedicine #ecotrain recipes! Both communities are now also supported by OCD, so good quality posts might also get a little bit of extra love. Stay healthy, stay safe, and stay happy!

Earn Instantly For Writing Natural Health Content
Earn LOTUS and HIVE rewards for sharing your natural health content on www.naturalmedicine.io. If you don't already have a HIVE account, you can sign up for FREE here. We support writers sharing about herbalism, TCM, yoga, meditation, vegan and other healthy diets, as well as earth centred practices such as foraging, permaculture and biodynamics - read more about us here!




Delegate | Community | Discord | Lotuschat




---
---