Chia-Seed Pudding, Shocking Lime Pickle, Cacao-Banana Ice Cream, Stone(r) Fruit Pizza, Moringa Leaf Pakoras, & More!!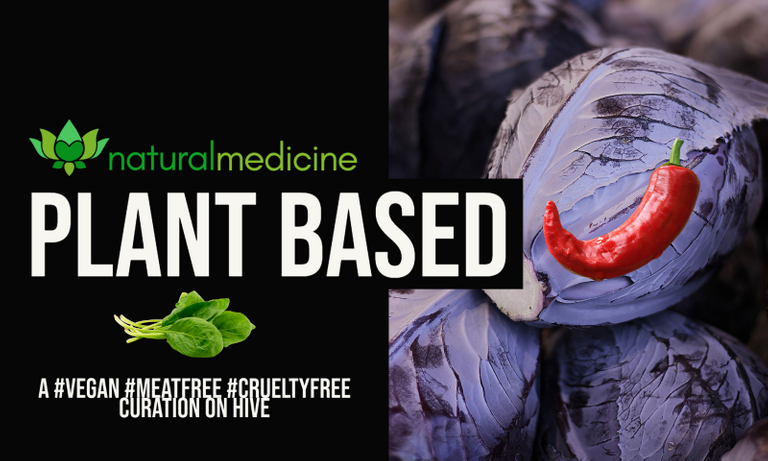 Aloha #plantbased chefs and foodies of Hive!! It's @JustinParke here with the latest Plant-Based Curation, where you get to see the most delicious treats of the week, curated by the none other than me.

     This chef's Vegan Cassava Bread was the winner of our @LotusShares Plant Power Cooking Challenge - Week 20. This challenge is a lot of fun, and there are several main ingredients to choose from each week, making it easy for everyone to join in, whether you follow a strictly #plantbased diet or not. Come have a look at the new challenge and featured ingredients.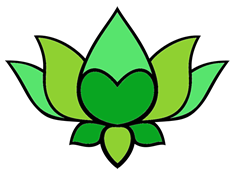 How to Be Curated by PLANT POWER
Use the tags #naturalmedicine #vegan or #plantbased
WE don't mind what community you post in - although we prefer you post in the Eco-Train or Natural Medicine communities!
Ensure your recipes are plant based - although we don't preach any diets, this curation would like to focus on plants rather than dairy or meat additions to recipes.
Use clear, well focused photographs - and ORIGINAL content!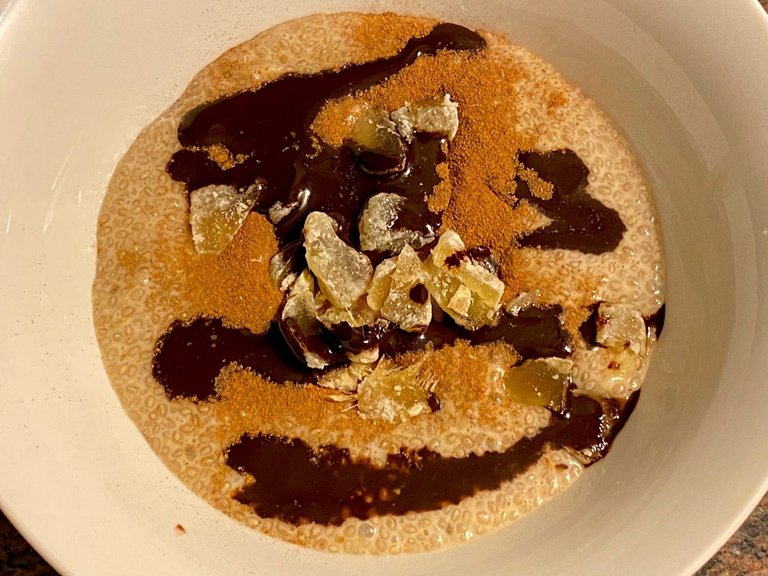 by: @chocolatescorpi
     This gem nearly slipped through the cracks, as I either overlooked it while putting the #PlantBased Weekly Cooking Challenge together, or perhaps the link wasn't shared in the comments section of the main post. The candied ginger with such concentrated flavor and heat combined with sweet creaminess of the chia pudding is just spot on!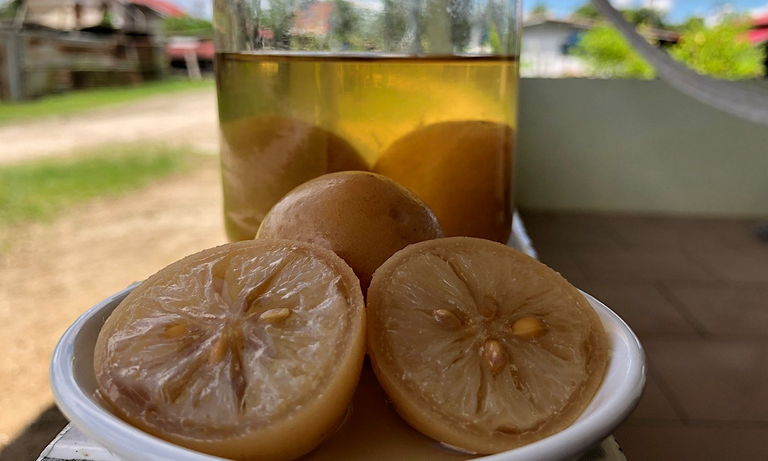 by: @sreypov
     While still on the subject of shocking your taste buds, this lime pickle will certainly do that. Salty, sweet, sour, and did I mention shocking already!? I had a glass of this stuff prepared by Pov, and when it hit my lips I was immediately awake 100%, eyes open, ready for anything. The limey-ness of this lime pickle can't be underestimated.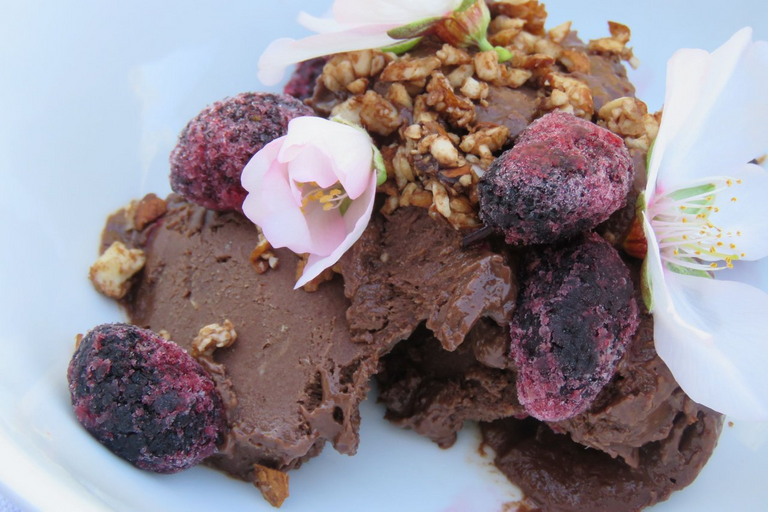 by: @buckaroobaby
     Wait! Don't run away, there are no worms in the ice-cream at all. This homesteader simply gives thanks and praise to the importance of worm castings tea in her gardening in addition to a simple but awesome ice-cream recipe. If you assumed by the color of this treat, yes it's chocolate-y indeed. Do check out this recipe my Hive foodie friends.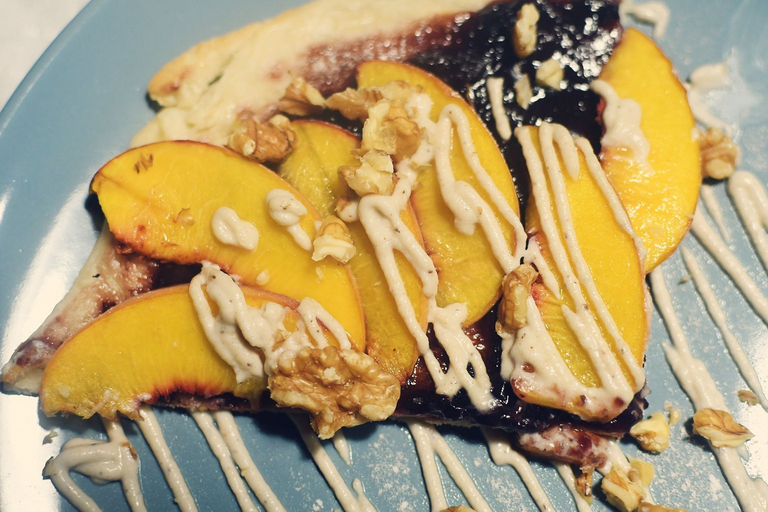 by: @carolynstahl
     This unfortunately or fortunately brought me back to my childhood, where I learned of the existence of dessert pizza through the Pizza Hut buffet. While you wouldn't catch me dead in a Pizza Hut these days, I still love the nostalgia and the memories it brings. Well, if Pizza Hut served a dessert pizza like this one, perhaps I'd still be a customer to this day. Just look at this beauty, enough said!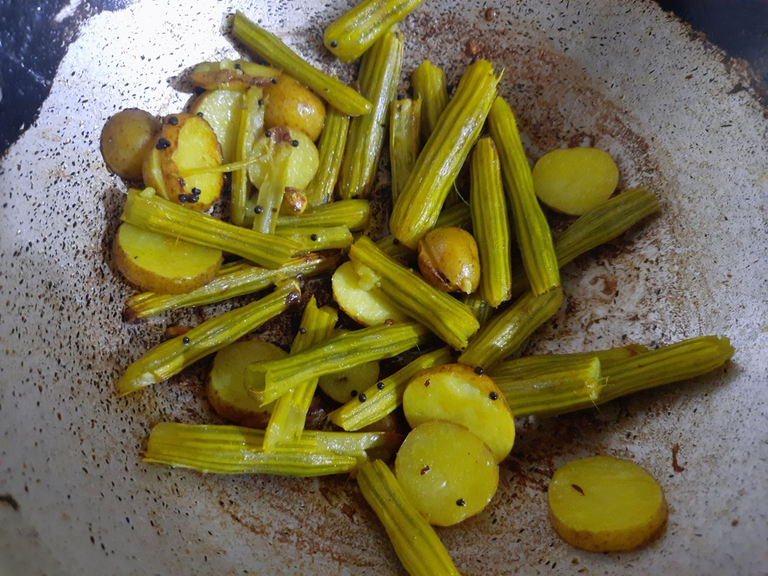 by: @sanjeevm
     Most folks don't know moringa drumsticks are edible, and the leaves and dried seeds often get all the moringa love. Well, when the drumsticks are still young, they're soft enough to be cooked and served much like okra, but a little harder and sometimes you have to pull part of the strings back out of your mouth. Don't let that deter you, I highly recommend you try the pakoras and stir-fry in this post.

     I chose @chocolatescorpi as the 10% beneficiary this week because her pudding was just too good to pass up.

We hope you get involved with posting lots of yummy #plantbased #vegan #naturalmedicine #ecotrain recipes! Both communities are now also supported by OCD, so good quality posts might also get a little bit of extra love. Stay healthy, stay safe, and stay happy!



Earn LOTUS and HIVE rewards for sharing your natural health content on www.naturalmedicine.io. If you don't already have a HIVE account, you can sign up for FREE here. We support writers sharing about herbalism, TCM, yoga, meditation, vegan and other healthy diets, as well as earth-centered practices such as foraging, permaculture, and biodynamics - read more about us here!
Delegate | Community | Discord | LotusChat




---
---