Homemade Pizza, Watermelon Rind Pickle, Masala Guava Chaat, Coconut Jam Matcha, & More!!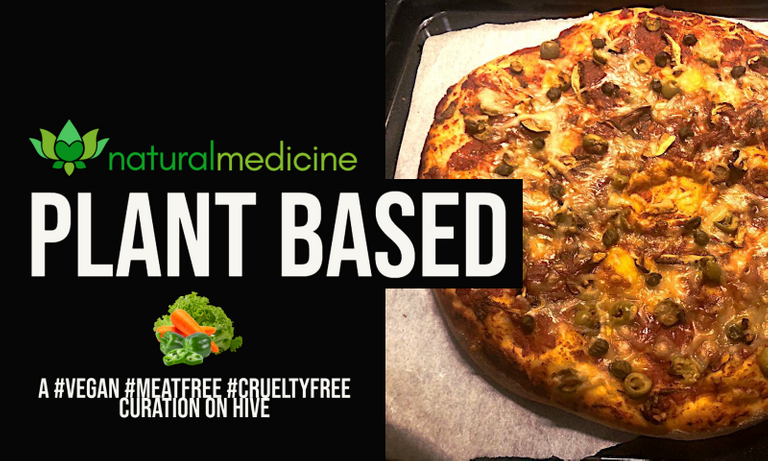 Aloha #plantbased chefs and foodies of Hive!! It's @JustinParke here with the latest Plant-Based Curation, where you get to see the most delicious treats of the week, curated by the none other than me.

Congratulations @aswita
     This chef's Sauteed Pagoda Mustard With Beancurd Skin and Bitter Melon was the winner of our @LotusShares Plant Power Cooking Challenge - Week 23. This challenge is a lot of fun, and there are several main ingredients to choose from each week, making it easy for everyone to join in, whether you follow a strictly #plantbased diet or not. Come have a look at the new challenge and featured ingredients.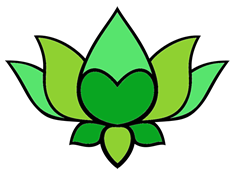 How to Be Curated by PLANT POWER
Use the tags #naturalmedicine #vegan or #plantbased
WE don't mind what community you post in - although we prefer you post in the Eco-Train or Natural Medicine communities!
Ensure your recipes are plant based - although we don't preach any diets, this curation would like to focus on plants rather than dairy or meat additions to recipes.
Use clear, well focused photographs - and ORIGINAL content!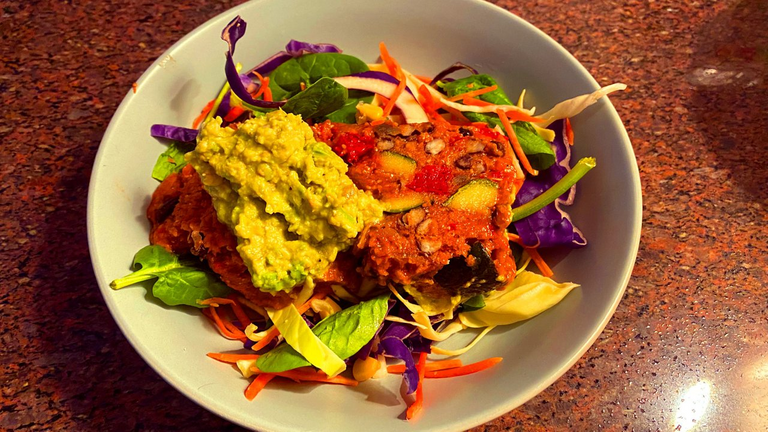 by: @chocolatescorpi
     This recipe was inspired by a list of ingredients provided on a previous PlantBased Cooking Challenge, and I think it would've easily been the winner were it submitted during that challenge. Well, it's a tasty spread consisting of many different components, and I think one of the first things you should be able to identify are the avocadoes. There's so much going on in this dish that you simply have to check the post out to truly apprecialove it.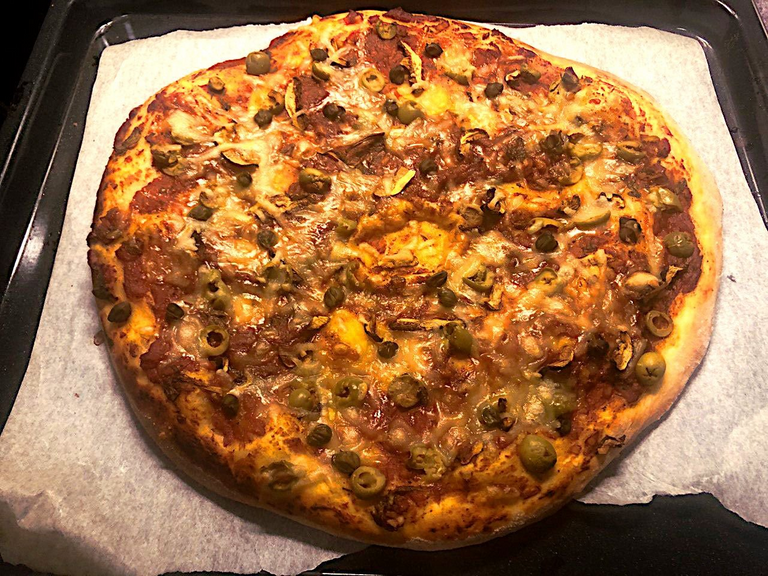 by: @yangyanje
     Any time I think of vegan pizza, I am immediately transported back to Albania where the pizza marinara is loved by all and easy to find anywhere in the country. The pizza marinara is proof a pizza doesn't even need dairy to be delicious. This chef happened to have some #plantbased cheese when putting together this homemade pizza, and it's been perfectly cooked in the oven. There's more than just a recipe in the post, so do check it out.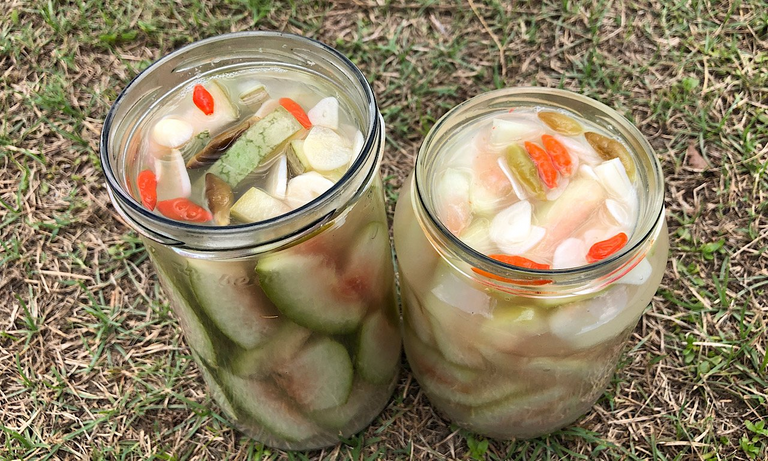 by: @sreypov
     The watermelons of Suriname always fail to impress @sreypov, but at least when a watermelon has little of the sweet red stuff we all crave inside, this chef knows how to turn what's left into something very delicious. I introduce to you all chef @sreypov's watermelon rind pickle, a truly unique recipe, and not many people know the whole watermelon is edible. Read the post to see the Cambodian secret to speeding up the souring process when pickling.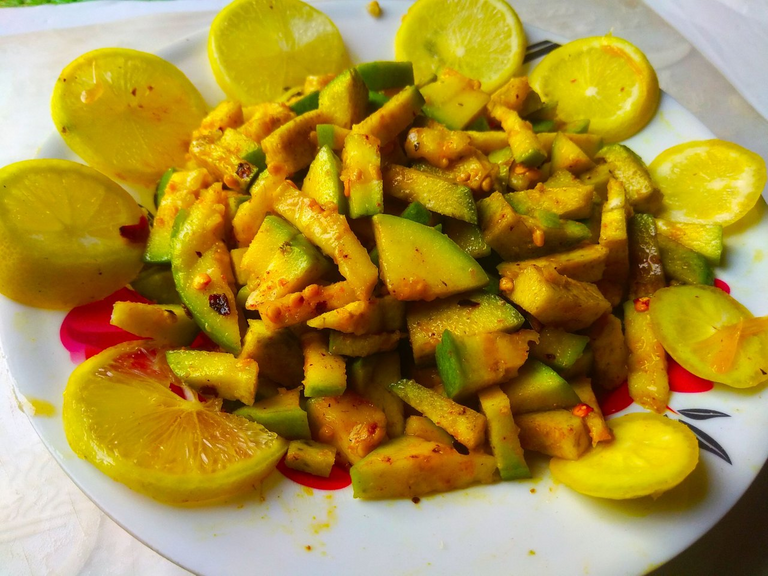 by: @sumaiya777
     Now let's head to spicy town with this awesome chaat prepared by an awesome chef. Guavas are on the menu, but not in the sweet form many of you may be accustomed to. Not only will you learn how to make this delicious snack, which I'm sure is delicious with a fresh roti, but you'll learn the health benefits of consuming this dish, and well, guavas in general.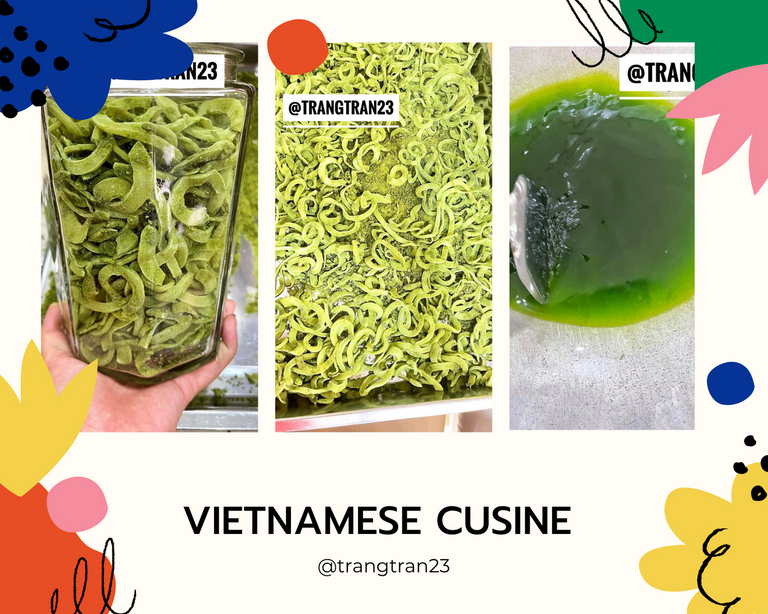 by: @trangtran23
     This snack is something totally new to me, but from the looks of the ingredients and preparation method, I would really love it. There is a similar snack in Cambodia, but because Cambodia is not really a tea producer, you won't find much use of tea leaves in any snacks or desserts. I'm sure this would be a nice little snack with a little bit of caffeine to keep you rolling through the day.

     I chose @yangyanje as the 10% beneficiary this week because that pizza was out of this world!

We hope you get involved with posting lots of yummy #plantbased #vegan #naturalmedicine #ecotrain recipes! Both communities are now also supported by OCD, so good quality posts might also get a little bit of extra love. Stay healthy, stay safe, and stay happy!



Earn LOTUS and HIVE rewards for sharing your natural health content on www.naturalmedicine.io. If you don't already have a HIVE account, you can sign up for FREE here. We support writers sharing about herbalism, TCM, yoga, meditation, vegan and other healthy diets, as well as earth-centered practices such as foraging, permaculture, and biodynamics - read more about us here!
Delegate | Community | Discord | LotusChat




---
---