It's Raining Cinnamon, The Medicinal Lagikway Plant, Tempeh Kebabs, Dhansak, Hearty Linguine, & More!!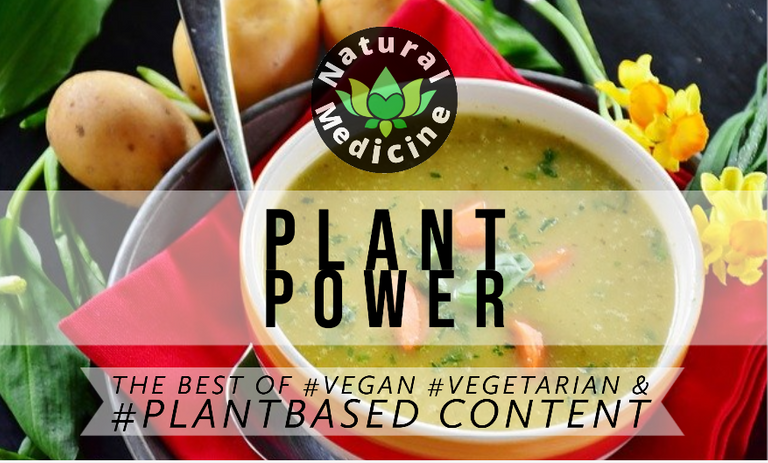 @JustinParke here with another Plant Power curation containing some exciting news, and featuring a selection of delicious #plantbased creations and more to share with all of you.

👨‍🍳 Dude Chefs Are Back Again 💪
     There are so many new chefs now posting quality recipes within the community, and our veteran chefs are more than welcoming of newcomers, especially ones with some real culinary talent. This week there is a record-breaking 2 man recipes featured in this curation, so things are starting to get a little manly, and the diversity is nice.
     The ladies still rule over #plantbased recipes, but not with an iron-fist luckily. From the sinful to the medicinal, I really found diversity in the posts as well as the gender of the chef.
     This chef's Grilled Tempeh & Veggies with Mushroom Toast was the winner of our @LotusShares Plant Power Cooking Challenge - Week 4. This challenge is a lot of fun, and there are several main ingredients to choose from each week, making it easy for everyone to join in, whether you follow a strictly #plantbased diet or not. Come have a look at the new challenge and featured ingredients.

     I chose @lenasveganliving as the winner of this week's 5% beneficiary, her tempeh kebabs were very tempting.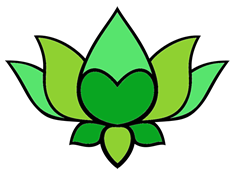 How to Be Curated by PLANT POWER
Use the tags #naturalmedicine #vegan or #plantbased
WE don't mind what community you post in - although we prefer you post in the Ecotrain or Natural Medicine communities!
Ensure your recipes are plant based - although we don't preach any diets, this curation would like to focus on plants rather than dairy or meat additions to recipes.
Use clear, well focused photographs - and ORIGINAL content!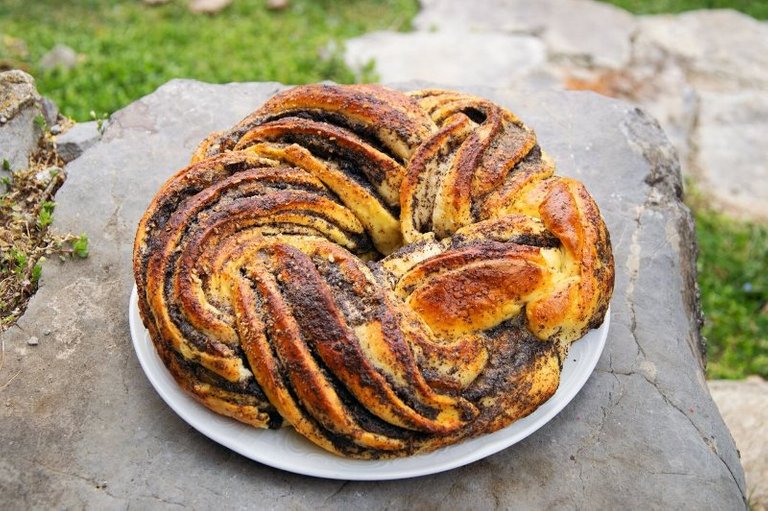 by: @blackberryskunk
     If there was such thing as scratch and sniff screen technology, this bread is one of the first things I'd like to try it out on. It's raining cinnamon and nutmeg in this veteran master Balkan baker's kitchen. One of the biggest complaints of life in Suriname is the extremely low quality of bread here, and seeing this post made me wanna grow some wings and fly directly to this braided bread.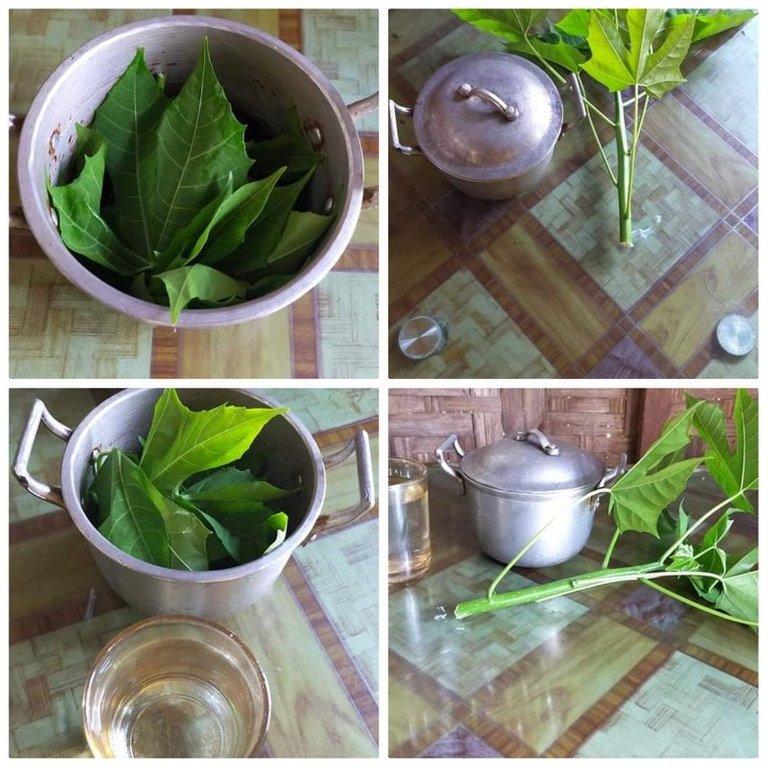 by: @crazygal
     Okay, I am feeling a bit sinful after enjoying some delicious bread, time to get medicinal. On the other side of the world in the mountains of the Philippines, a diabetic Hiver has found some natural ways to help lower her blood sugar. Pharmaceutical solutions are never cheap, so this free way of lowering blood sugar helps financially as well, and that can't be overlooked during this global economic downturn.

by: @lenasveganliving
     Tempeh kebabs are on the menu in this Hiver's kitchen, and there's an awesome video for this one, complete with some elevator rock. She's still learning the ropes of 3Speak uploading and formatting, but things are getting better every time. These kebabs are BBQ-flavored, and they look absolutely delicious.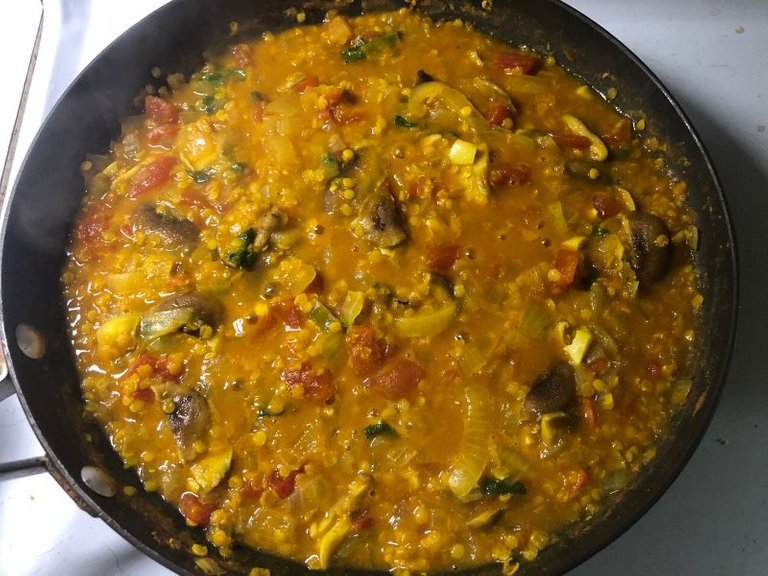 by: @herbertholmes2
     The ladies still easily dominate #plantbased recipes on #NaturalMedicine, but a few guys have been posting some quality recipes lately. This dhansak caught my eye, mostly cause I didn't know what dhansak was, and with a little research I learned it's typically a goat/mutton dish, so that explains why I've never had it. Luckily this man-chef has made a vegan version for us all to check out, full of Indian spice and deliciousness.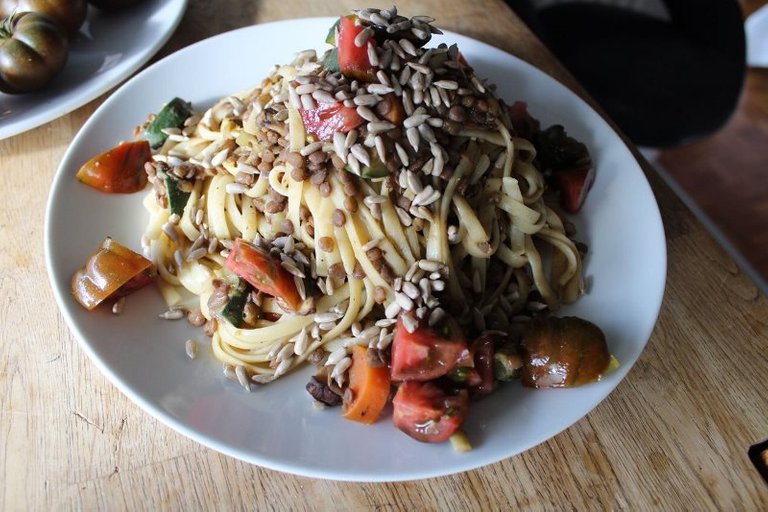 by: @luca1777
     Fancy some dude-noodles from another man-chef? Check out this protein-packed linguine from this Hiver. The lentils and sunflower seeds make this a very filling dish, and it's even complete with some very special heirloom tomatoes. There's even some mushrooms in here too, which makes me realize it could've been a Plant Power Cooking Challenge | Week #4 entry.

We hope you get involved with posting lots of yummy #plantbased #vegan #naturalmedicine #ecotrain recipes! Both communities are now also supported by OCD, so good quality posts might also get a little bit of extra love. Stay healthy, stay safe, and stay happy!

Earn Instantly For Writing Natural Health Content
Earn LOTUS and HIVE rewards for sharing your natural health content on www.naturalmedicine.io. If you don't already have a HIVE account, you can sign up for FREE here. We support writers sharing about herbalism, TCM, yoga, meditation, vegan and other healthy diets, as well as earth centred practices such as foraging, permaculture and biodynamics - read more about us here!




Delegate | Community | Discord | Lotuschat




---
---