Laughter Is The Best Medicine 😂 Hive Humor Challenge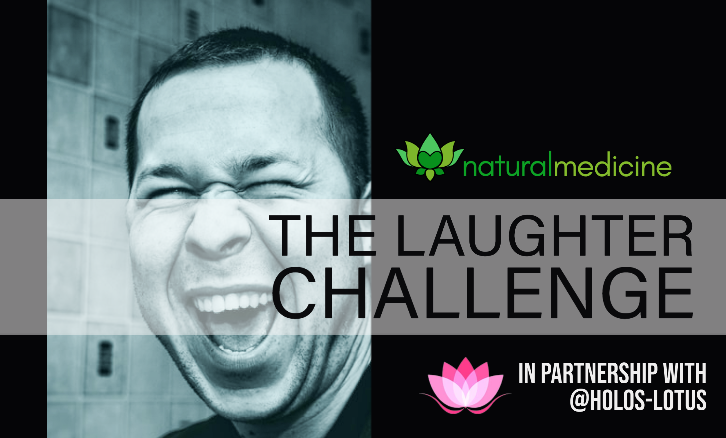 Greetings fellow Hivers! It's been far too long since the Natural Medicine Community hosted a challenge, and considering the troubled times we are living in, we think humor and laughter are much needed natural medicines! We're getting together with @holos-lotus to have a much needed giggle, and we hope you'll join us!

A good sense of humor and a few laughs can often carry us through the hardest of times, and the health benefits of laughter have been scientifically proven in various studies around the globe.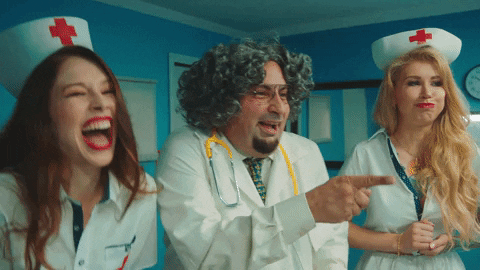 This is why we've decided to create the...

But Isn't Cancel Culture Killing Comedy?
     Unfortunately there have been some downsides to humanity's new state of "ultra-wokeness", and cancel culture is one of those downsides. With this in mind, it's probably best not to dive into overly controversial things when creating content for this challenge - and certainly please don't be unkind or poke fun of particular groups of people. The world is divided enough, don't you think? Let's keep it loving and light!
How Can I Participate?
     In case you're having trouble drumming up ideas for a #LaughterIsMedicine post, here are some potential topics!
Tell us a funny true story from from your life, or even dive into fiction if you like.
Prepare a fake yoga lesson and invent your own poses, etc.
Tell us why a vegan diet is the best in the style of an American wrestling callout video.
If you're poetic, perhaps a humor-laced poem would do the trick.
Are you a musician? Well, it's obvious the possibilities are endless with that skillset.
Share with us the health benefits of laughter, citing any relevant scientific evidence or studies.
Even funny GIFs are welcome.....look at me in the above GIF manifesting a baguette with will-power.
Ever been on a tofu safari? Describe your experiences.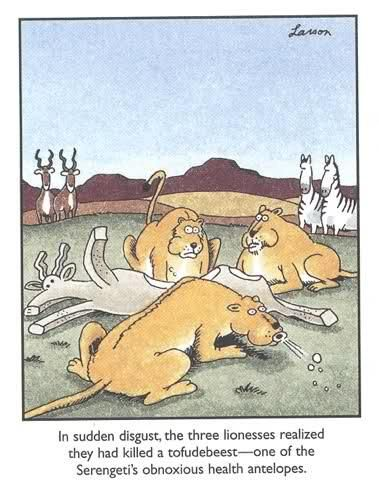 Challenge Guidelines
When the does contest end?
     All entries must be submitted before the 24th of July (see countdown timer on this post)
You may submit more than one entry.
Posts must be submitted in SINGLE LANGUAGE ONLY (that's ENGLISH OR any other language).
Posts must be published directly in the Natural Medicine Community. (no crossposting)
Invite at least one other Hiver to join this challenge.
Comment on at least 5 other active posts in the Natural Medicine Community and/or the @holos-lotus community
Share your post link below in the comments of this post.
Use the hashtags #LaughterIsMedicine & #MakeMeSmile.
Make Us Laugh And You Can...
earn upvotes from @lotusshares and @naturalmedicine.
be nominated for OCD curation.
be included in wrap-up posts with beneficiaries.
have your post shared on Twitter.
may be given a tip.
Note - Of course, this is dependent on the quality of the post! Do make it over 300 words, and ensure it's original content too.
Collaboration with @Holos-Lotus - And Prizes!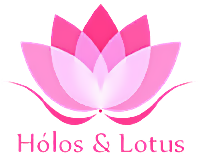 The new Hispanic health community on HIVE is joining us for this challenge! We got together with @miriannalis and @pavanjr and worked out some pretty tasty prizes for making us laugh! You can check their challenge HERE.
There are two sets of prizes - one for those posted in the Holos-Lotus community, and one for those posted in the Natural Medicine community. Of course, you can enter more than once - one in each community, if you like!
Natural Medicine Community Prizes
Posts must be single language and posted in Natural Medicine community
1st Prize - 25 HIVE (sponsored by @naturalmedicine)
2nd Prize - 10 HIVE (sponsored by @justinparke and @riverflows)
Holos Lotus Community Prizes
Posts can be in either language or dual language and posted in Holos-Lotus community. Single language posts may use #naturalmedicine tag
25 Hive (sponsored by @theycallmedan)
10 HIVE (sponsored by @holos-lotus)
Runner up prizes
Extra prizes to a total of 15 HIVE (sponsored by @aliento project)
500 LOTUS (sponsored by @naturalmedicine)

This post was created by @JustinParke and @RiverFlows. We look forward to your participation and reading (or watching) your contributions.

Earn Instantly For Writing Natural Health Content
Earn LOTUS and HIVE rewards for sharing your natural health content on www.naturalmedicine.io. If you don't already have a HIVE account, you can sign up for FREE here. We support writers sharing about herbalism, TCM, yoga, meditation, vegan and other healthy diets, as well as earth centered practices such as foraging, permaculture and biodynamics - read more about us here!

Delegate | Community | Discord | Lotuschat



---
---