Less Than A Week to Go - Last Call For a Chance to Win 100 HIVE!
With less than a week to go, you'll be sure to be in the running for 100 LOTUS prize for your #veganuary post! We hope you've been enjoying this month and all the yummy recipes on HIVE and www.naturalmedicine.io.
If you haven't entered your post yet, all the details you need to know are in the original challenge post here. Please ensure that's where you post your link - otherwise I can't count your ticket!.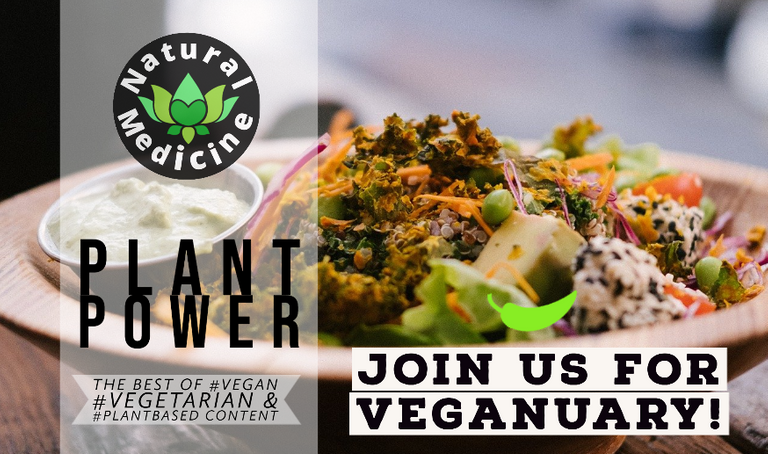 It's super easy - all you need to do to enter is to buy 20 LOTUS to be eligible! Each 20 LOTUS gives you 1 point. Some people have found it a little tricky, but they have persevered and worked together to learn a new skill! We don't mind if you purchase from LEODEX or from HIVEENGINE - simply join in the fun, and you'll be proud of yourself for figuring out something new!
We've made it SUPER easy to understand HOW to buy LOTUS - simply read this post! I promise you it's easier than you think and at current prices, it's not much of a spend, promise! And if you have trouble, don't worry, just get in touch and we'll work something out. We'd rather you entered, rather than being frustrated for not being sure what to do!
How to Earn Points for Veganuary - And Qualify
Each point is a raffle entry into the draw
Each post is worth 5 points
You can post as many times in the month as you like
Each time you enter, you have to buy 20 LOTUS
Reblog this post to qualify
Bonus points for particularly well written content or amazing original and detailed recipes
Don't forget to drop your link and screenshot of your purchase under the original challenge post (link above).
We're looking at sponsors for runner up prizes, so if that's something you'd like to do, please get in touch!
Bonus points go to @blackberryskunk - what, pizza PLUS a hotsauce and cheese recipe? Yes please. And to @carolynstahl - anything pannacotta is amazing in my mouth!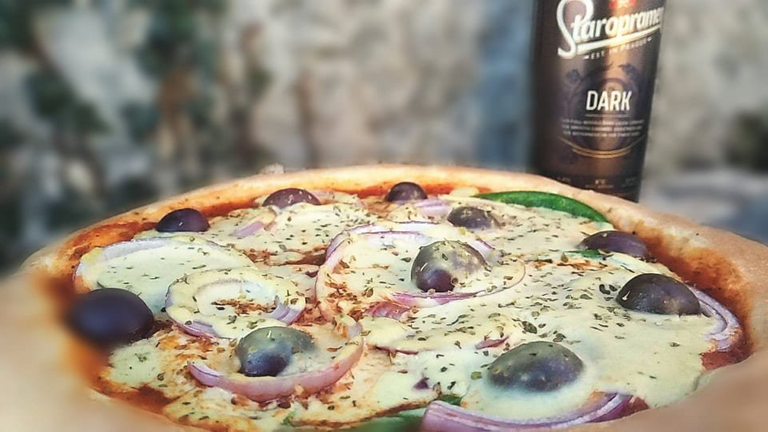 Who said vegans can't have pizza? Image by @blackberryskunk
Beneficiaries this week go to delegators - @lizelle and @justinparke win a 5 percent beneficiary on this post - congratulations!
We like to support our delegators with beneficiaries, OCD nominations, tweets, reblogs and even Instagram mentions! We are COMMUNITY - and we love you all!

Earn Instantly For Writing Natural Health Content
Earn LOTUS and HIVE rewards for sharing your natural health content on www.naturalmedicine.io. If you don't already have a HIVE account, you can sign up for FREE here. We support writers sharing about herbalism, TCM, yoga, meditation, vegan and other healthy diets, as well as earth centred practices such as foraging, permaculture and biodynamics - read more about us on our Welcome Page!


Delegate II Community II Discord
---
---