Mumbai Vada Pavs, Mint Chutney, Vegan Finds In Vietnam, Sabudana Vadas, Mushroom Burgers, & More!!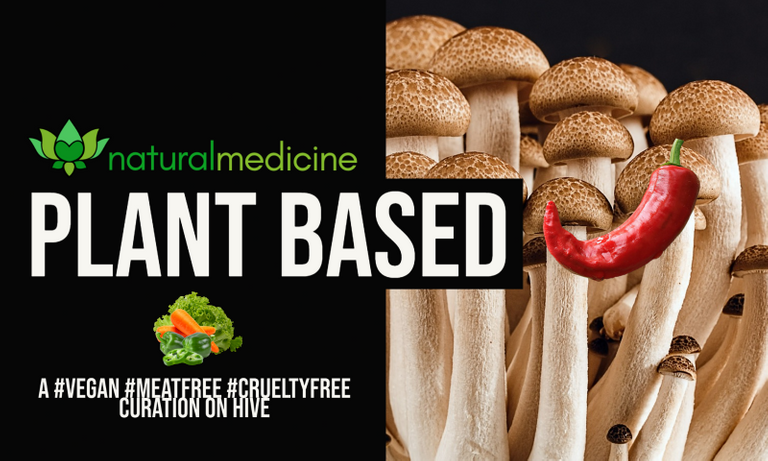 Aloha #plantbased chefs and foodies of Hive!! It's @JustinParke here with the latest Plant-Based Curation, where you get to see the most delicious treats of the week, curated by the none other than me.

Congratulations @aswita
     This chef's Bubur Candil Dessert was the winner of our @LotusShares Plant Power Cooking Challenge - Week 21. This challenge is a lot of fun, and there are several main ingredients to choose from each week, making it easy for everyone to join in, whether you follow a strictly #plantbased diet or not. Come have a look at the new challenge and featured ingredients.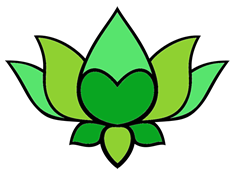 How to Be Curated by PLANT POWER
Use the tags #naturalmedicine #vegan or #plantbased
WE don't mind what community you post in - although we prefer you post in the Eco-Train or Natural Medicine communities!
Ensure your recipes are plant based - although we don't preach any diets, this curation would like to focus on plants rather than dairy or meat additions to recipes.
Use clear, well focused photographs - and ORIGINAL content!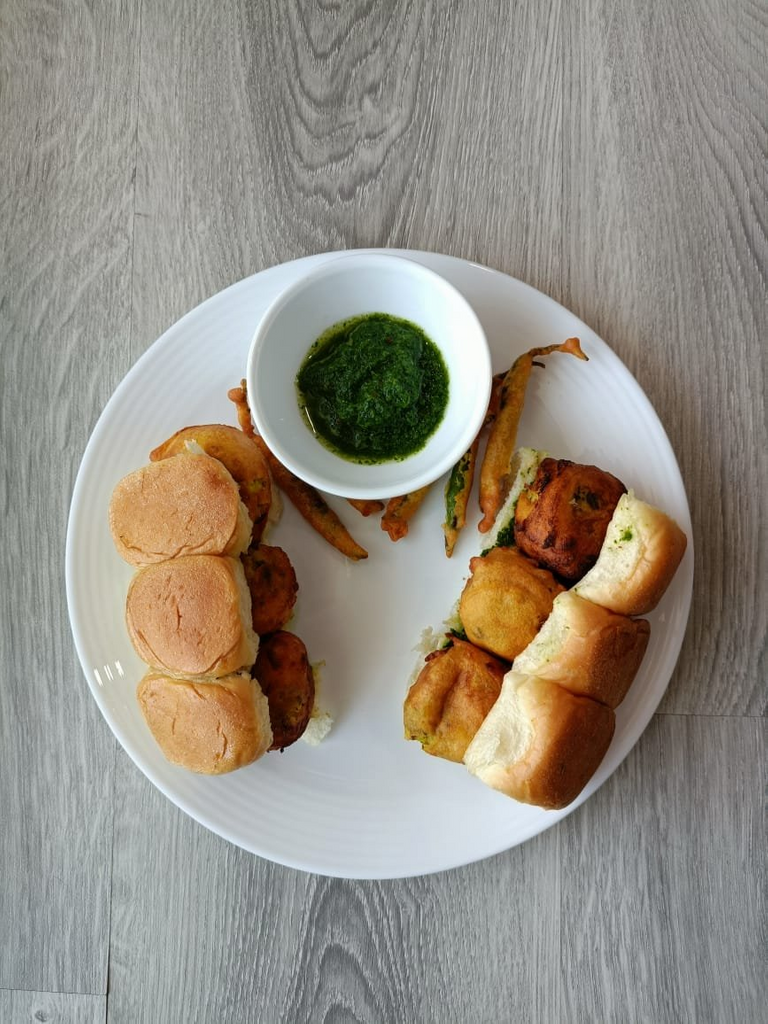 by: @sugandhaseth
     Vadas of all kinds are delicious in my opinion, but vadas between buns are next-level delicious, and perfect for breakfast and lunch. The recipe is not only for the nicely seasoned and spiced vadas, but the mint chutney you see in the above photo as well. The recipe is easy to follow and full of helpful photos to guide you through the process.

by: @journeylife
     Video content is always a welcome surprise in these weekly curation posts, and this chef has become a fixture in our community, always sharing some delightful culinary treats. This video has an upbeat musical track combined with some very fresh bananas and strawberries. You'll learn how to make the beautiful flatbread enveloping the precious strawberries and more.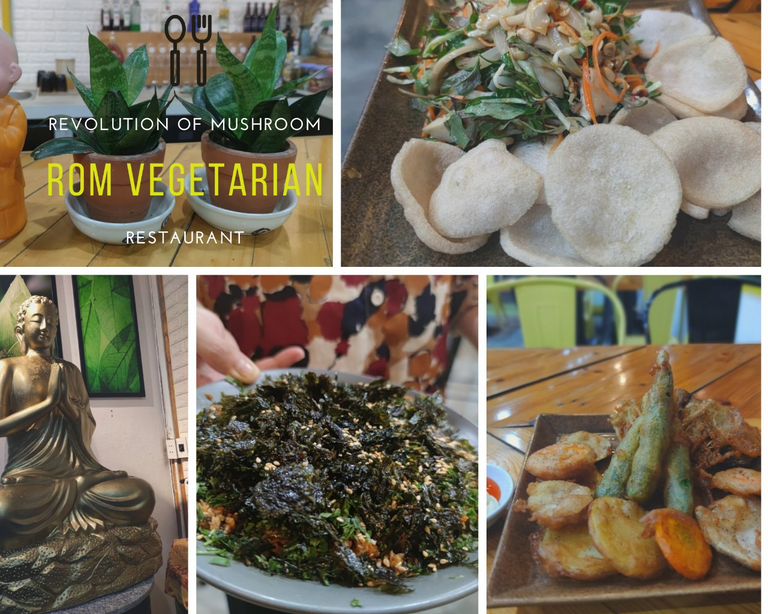 by: @trangbaby
     I went searching outside the community and found this gem, and although it's not a recipe post, it should be very interesting for all of you #plantbased foodies and chefs. I miss Southeast Asia very much, especially the quality and variety of produce available there. This restaurant serves some very appealing veg and vegan dishes, definitely worth having a read for culinary inspiration.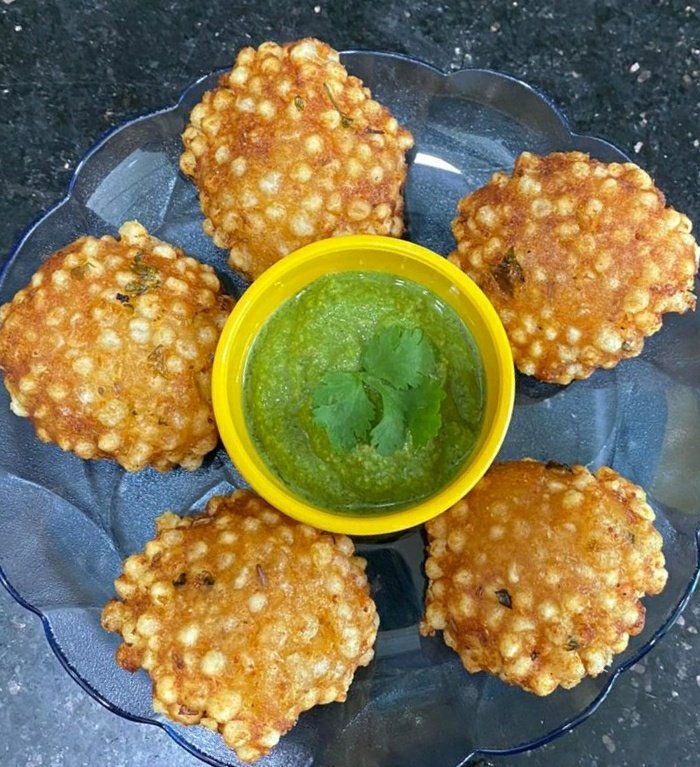 by: @mysteriousroad
     Vadas are back again with another post I found outside our community. I've already mentioned how delicious these snacks are. There are so many varieties, and I am glad I'm able to show you that all in one post. These lightly seasoned vadas feature tapioca balls, and are held together with mashed potatoes. They partner up quite well with a mint or coriander chutney.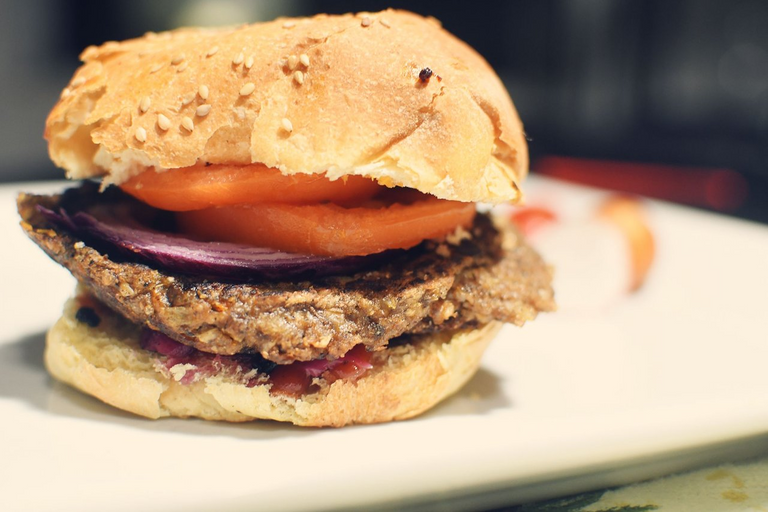 by: @carolynstahl
     My family and I love veggie burgers, so this recipe from a well-known Hive chef caught our attention. There are seemingly an endless amount of ways to approach Mt. Veggie Burger, so I think a chef can really show off their personality when coming up with a veggie burger recipe. Buckwheat and mushrooms make up the burger body, and the whole thing is held together with besan and tapioca flour.

     I chose @sugandhaseth as the 10% beneficiary this week because her vada recipe contained awesome photography, formatting, and last but not least, it's delicious!

We hope you get involved with posting lots of yummy #plantbased #vegan #naturalmedicine #ecotrain recipes! Both communities are now also supported by OCD, so good quality posts might also get a little bit of extra love. Stay healthy, stay safe, and stay happy!



Earn LOTUS and HIVE rewards for sharing your natural health content on www.naturalmedicine.io. If you don't already have a HIVE account, you can sign up for FREE here. We support writers sharing about herbalism, TCM, yoga, meditation, vegan and other healthy diets, as well as earth-centered practices such as foraging, permaculture, and biodynamics - read more about us here!
Delegate | Community | Discord | LotusChat




---
---