Piri-Piri Chili Eye Drops, Lemonade From Life's Lemons, Falafel, Delicious Fungus Among Us, & So Much More!!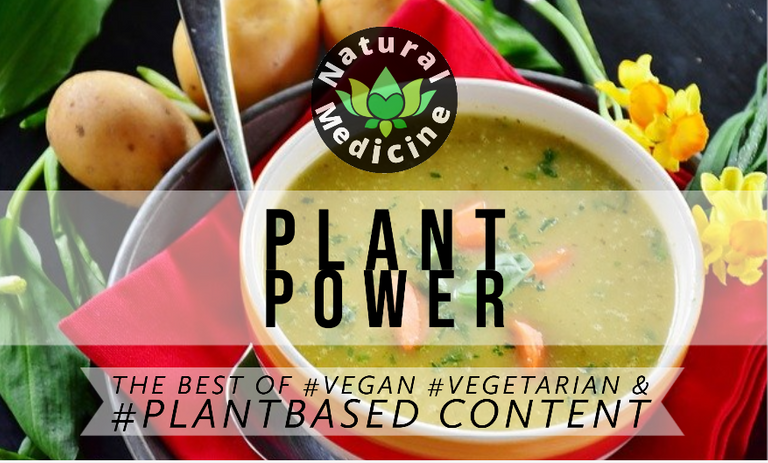 @JustinParke here with another Plant Power curation, featuring a selection of delicious #plantbased creations and more to share with all of you.

🗜️🧪 Not Just Food This Week 👩‍🔬⚗️
     As always I found delicious things you can eat, but this week I found something you can drink, something you can put in your eyes, and something you can rub on your body, all #plantbased of course. I left three of our most talented chefs out of the curation this week: @carolynstahl, @sreypov, and @anggreklestari, but not because they didn't share some delicious recipes with us this week.
     I left these A-grade chefs out because there was an abundance of #plantbased content from many new members of the NatMed community. I couldn't resist the posts from @plantstoplanks and @blackberryskunk, although familiar faces in our community, I really wanted to share them with you all.
     There was just too much awesome #plantbased content to share it all with you this week. The winner of this week's beneficiary must be @blackberryskunk because she puts chilies in her eyes!! You have to see the post to believe it.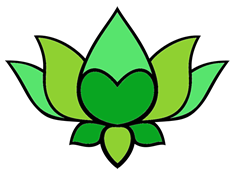 How to Be Curated by PLANT POWER
Use the tags #naturalmedicine #vegan or #plantbased
WE don't mind what community you post in - although we prefer you post in the Ecotrain or Natural Medicine communities!
Ensure your recipes are plant based - although we don't preach any diets, this curation would like to focus on plants rather than dairy or meat additions to recipes.
Use clear, well focused photographs - and ORIGINAL content!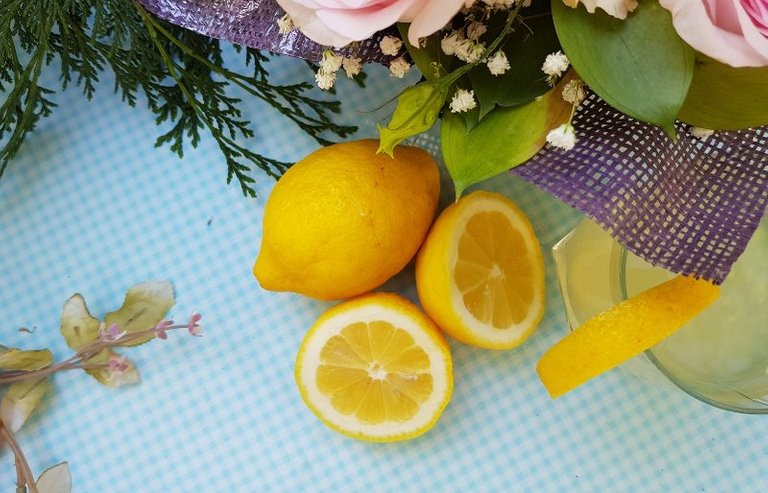 by: @missdeli
     Lemons may not be an exotic fruit for most of you, but in many parts of the world, real-deal lemons are actually hard to find. Here in Suriname limes dominate the citrus landscape, and what are often referred to as lemons are actually old limes with yellowing skin.
     This post is full of ideas to spruce up your standard fresh-squeezed lemonade with alternative sweeteners, additional flavors, and more. Also, there is some valuable information concerning the nutritional and health benefits of this often overlooked fruit.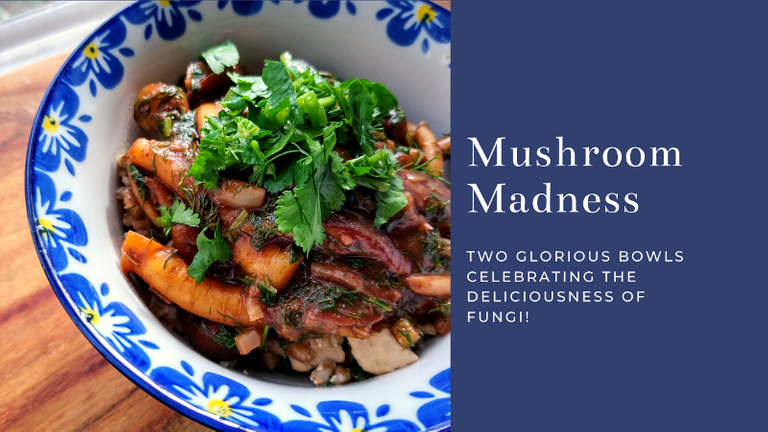 by: @plantstoplanks
     I'm mad for mushrooms too, and I'm especially mad at how expensive and hard to find fresh mushrooms are here in Suriname. This post intensified my recent mushroom craving, and now I guess I've gone mad, although it is a self-diagnosis.
     Trumpet mushrooms are on the menu, along with soy chunks and a medley of vegetables all served on a bed of broccoli sprouts. That's not all though, there is also a red wine sauce recipe featuring chestnut mushrooms, and it looks like the perfect partner for some stale bread.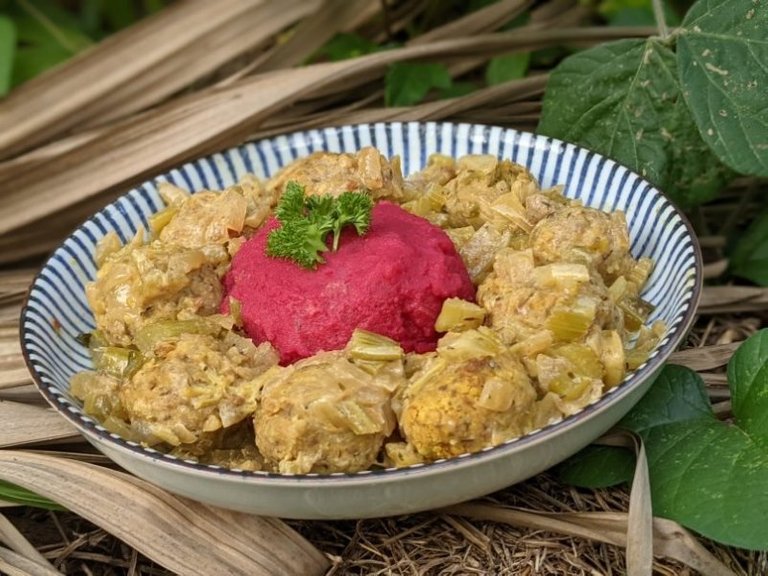 by: @amy-goodrich
     These aren't your traditional falafel balls, but they look very delicious indeed. "What do geese have to do with these falafel balls?" Well, if you want to know, I highly recommend you check out this post, as it's a lot more than just a recipe. This chef has been off-Hive for a while and she also provides us with a life update and some winged cuteness.
     Step-by-step instructions and clear photography make this recipe very easy to follow, and falafel is just downright delicious and full of protein, such a delicious and filling meal. Give this post a visit and learn how to make the creamy celery sauce too.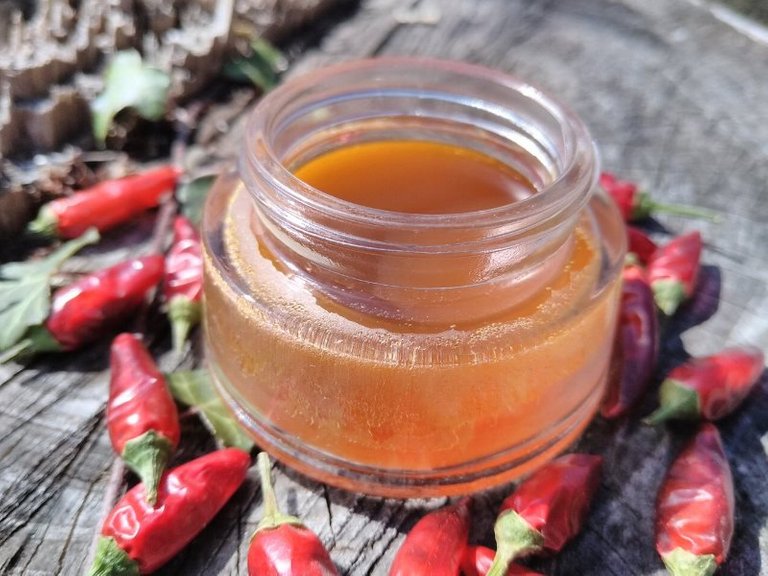 by: @blackberryskunk
     The title of this post would not lead you to believe you're gonna learn about people who put chilies in their eyes, but this read is full of pleasant surprises. I learned that some indigenous tribes of the Americas make eye-drops infused with chilies, which apparently induce visions.
     Well move over ayahuasca, we're taking chilies straight to our eyes!! Apart from the "Piri Pire Eye-Drops," this post contains nutritional and medicinal uses of the amazing chili, as well as a chili ointment to be used externally. I've challenged @blackberryskunk to make a 3Speak video of her putting chili eye-drops in her eyes, and I hope to see this happen!!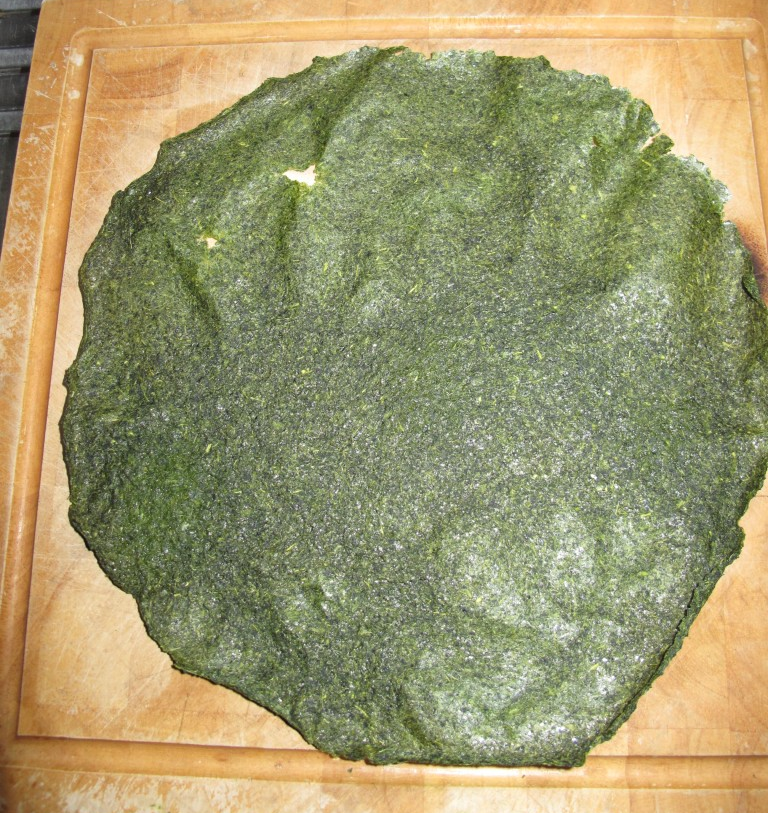 by: @aellas
     Now that we're all on fire, let's cool down with these olive and sun-dried tomato wraps, a perfect edible missile casing for any payload you should choose to place in the fuselage. If you can't tell from the picture, these things are flourless and actually made via a dehydrator, with spinach and kale being the body of these wraps.
     I can imagine these wraps are super flavorful, especially after the greens cook down and get very condensed. The instructions are clear and easy to follow, but this would be kind of difficult together without a dehydrator. Perhaps some of the homesteaders in our community have some solar dehydrators that could handle this too. Gimme the green wraps!!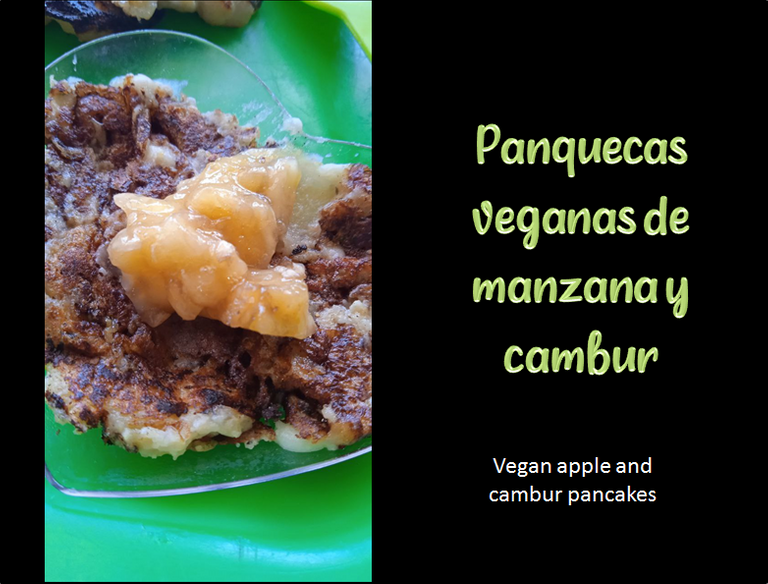 by: @kyleana
     I learned that camburs are bananas in Venezuela, and my cambur curiosity is what initially made me want to explore this post a little further. I discovered this is actually a recipe for this Hiver's baby, but it's so tasty that she also enjoys it too.
     This recipe is only 4 ingredients: apples, bananas, oatmeal, and rice flour, but it does sound very appealing. After all, how can we make something for something else and not sample the goods ourselves?

We hope you get involved with posting lots of yummy #plantbased #vegan #naturalmedicine #ecotrain recipes! Both communities are now also supported by OCD, so good quality posts might also get a little bit of extra love. Stay healthy, stay safe, and stay happy!

Earn Instantly For Writing Natural Health Content
Earn LOTUS and HIVE rewards for sharing your natural health content on www.naturalmedicine.io. If you don't already have a HIVE account, you can sign up for FREE here. We support writers sharing about herbalism, TCM, yoga, meditation, vegan and other healthy diets, as well as earth centred practices such as foraging, permaculture and biodynamics - read more about us on our Welcome Page!


Delegate II Community II Discord
---
Posted on NaturalMedicine.io
---
---