Unorthodox Arepas, Aloe Drinks, Key Lime Pie, A Rambutan Reasoning, Carrot Creativity, & Much More!!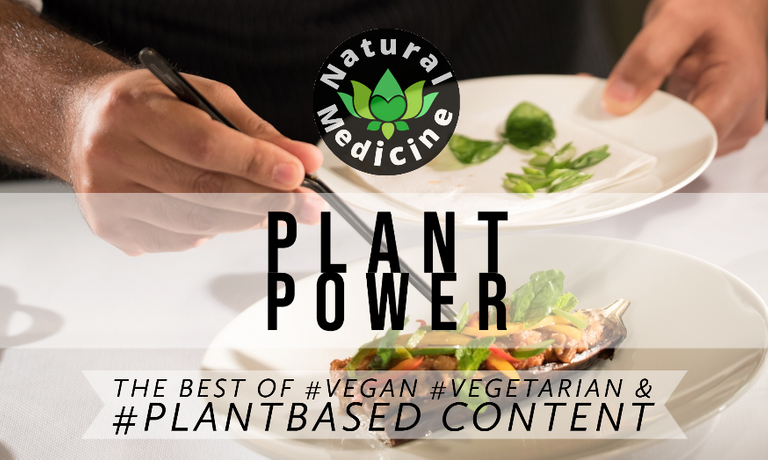 @JustinParke here with another Plant Power curation containing some exciting news, and featuring a selection of delicious #plantbased creations and more to share with all of you.

Thursdays Are Busy & Hungry
     Thursdays are always busy days for me because I publish both the Plant Power Curation and the Plant Power Weekly Cooking Challenge via our sister @LotusShares account, on these days. I don't mind being busy though, but it is strange looking at so many delicious plates when I myself have no time to cook. Luckily my household has two chefs, so @Sreypov takes care of the cooking every Thursday.
     It seems you chefs keep upping the bar every week, and I applaud your efforts while apologizing if any quality recipes fall through the cracks on my watch. I give thanks to all of you talented chefs from here in tropical Suriname.
     This chef's Lentil & Brown Rice Pomegranate Jewels Salad was the winner of our @LotusShares Plant Power Cooking Challenge - Week 2. This challenge is a lot of fun, and there are several main ingredients to choose from each week, making it easy for everyone to join in, whether you follow a strictly #plantbased diet or not. Come have a look at the new challenge and featured ingredients.

     Onward to this week's Plant Power curation, and we even have a video this week from none other than the @KidSisters. From arepas to aloe drinks, and a cashew-less key lime pie to a little carrot creativity, I was uplifted by the diversity of #plantbased posts this week.
     I chose @auelitairene as the winner of this week's 5% beneficiary, for her appetizing unorthodox arepas!!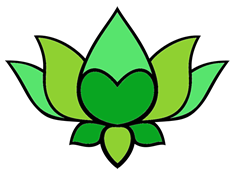 How to Be Curated by PLANT POWER
Use the tags #naturalmedicine #vegan or #plantbased
WE don't mind what community you post in - although we prefer you post in the Ecotrain or Natural Medicine communities!
Ensure your recipes are plant based - although we don't preach any diets, this curation would like to focus on plants rather than dairy or meat additions to recipes.
Use clear, well focused photographs - and ORIGINAL content!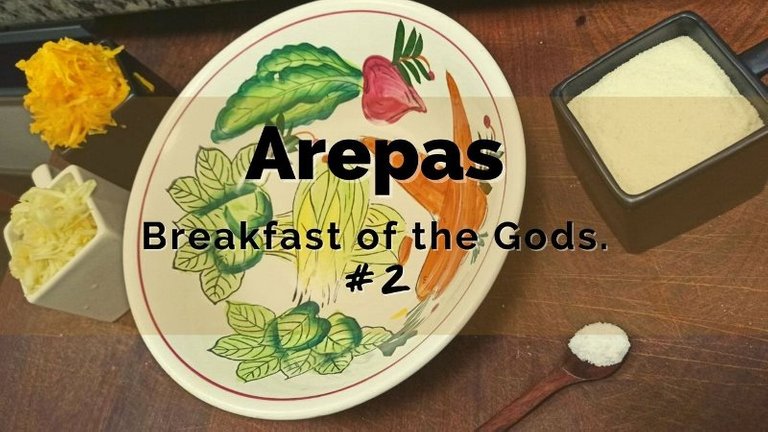 by: @auelitairene
     When I saw this post I had flashbacks of my brief time living in Quito, Ecuador, where arepas quickly became a staple vegan food for us. Compared to the recipe in this post, I think our Ecuadorian arepas were quite boring and plain. I would've loved to have seen these arepas on a restaurant menu, which featuring zucchini and pumpkin, and look delicious.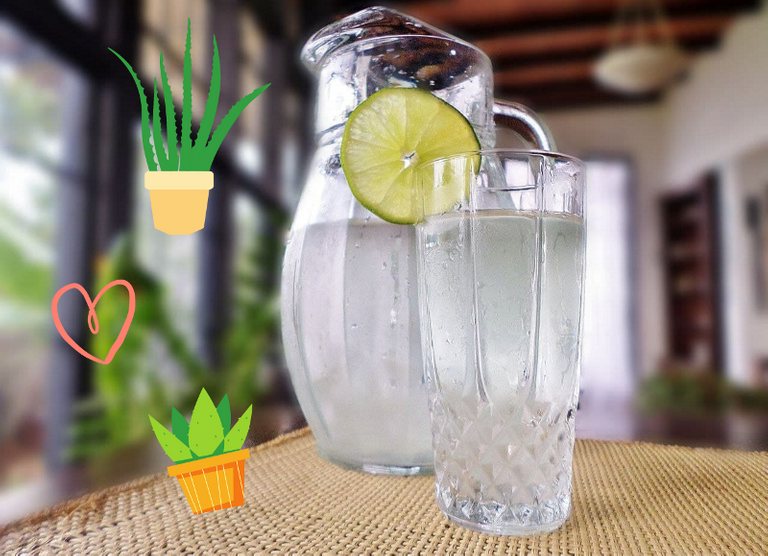 by: @maria-j
     My family and I love aloe vera juice, and our homemade preparation involves cooking the aloe vera cubes with a little bit of sugar and some water, then pouting that into a pitcher of ice cold water. This preparation is raw and uncooked without any sweetener. I am very curious how it might taste.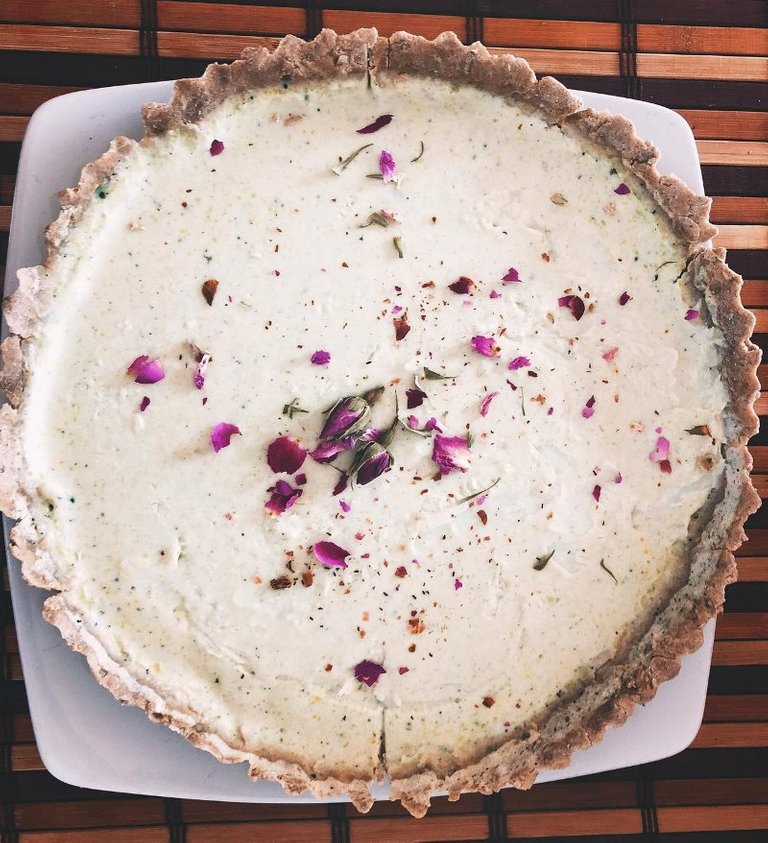 by: @ultravioletmag
     Accustomed to seeing softened cashews used as the base of most vegan cheesecake style treats, I was surprised to see this key lime pie had no cashews at all. Instead, coconut cream is taken to the point of near-freezing or freezing, and in this state, it's a solid, so you better eat this dessert quickly before it reaches room temperature. What a tasty and creative dessert.

by: @kidsisters
     Okay, I must admit this is my daughter Monkey-B, and I try to specifically try not to curate my own family members' posts, but this one is just too good. Monkey-B is a natural on camera, and shares lots of rambutan knowledge and some epic rambutan stories from her past. You must see this video if you enjoy a good laugh.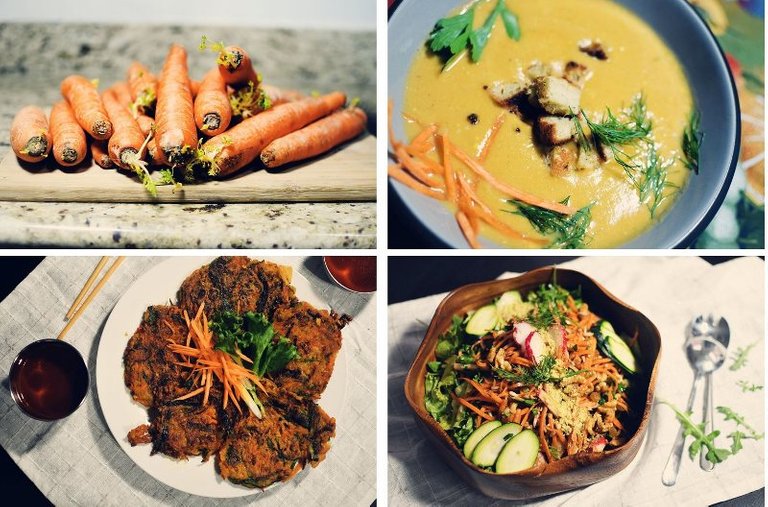 by: @carolynstahl
     What would you do if a massive bag of carrots found its way into your home and you had limited time to make use of them? No fear, this creative Canadian carrot cook compiled several carrot-based culinary creations she made after she found herself with a heap of free carrots already sprouting and about to spoil. That's all the letter c's I got, so go have a look at this post, Doc!

We hope you get involved with posting lots of yummy #plantbased #vegan #naturalmedicine #ecotrain recipes! Both communities are now also supported by OCD, so good quality posts might also get a little bit of extra love. Stay healthy, stay safe, and stay happy!

Earn Instantly For Writing Natural Health Content
Earn LOTUS and HIVE rewards for sharing your natural health content on www.naturalmedicine.io. If you don't already have a HIVE account, you can sign up for FREE here. We support writers sharing about herbalism, TCM, yoga, meditation, vegan and other healthy diets, as well as earth centred practices such as foraging, permaculture and biodynamics - read more about us here!




Delegate | Community | Discord | Lotuschat




---
---