Winners Announcement 📣 #LaughterIsMedicine Challenge 👩‍⚕️😆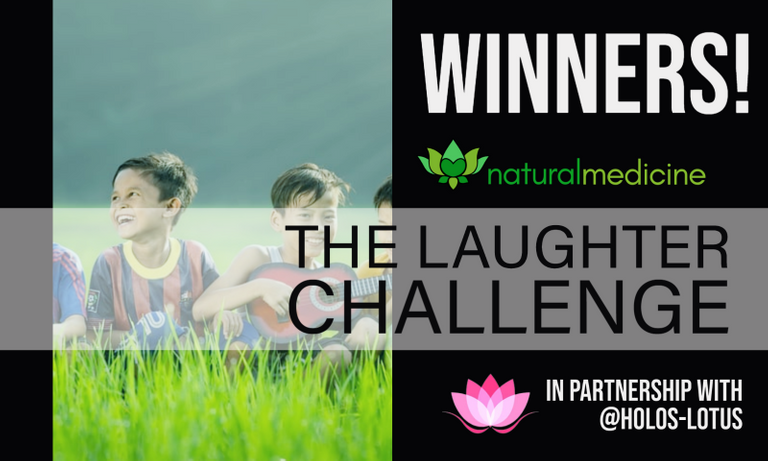 Greetings Hivers of the Natural Medicine Community. I am overjoyed with the amount of entries submitted to this fun(ny) challenge.
Some entries were funny, others about the importance of laughter in overall physical and mental health, and some intended as a DIY guide to laughter. The variety in all of your posts was very engaging, and I have many smiles and laughs from this challenge, which I feel are the greatest reward.

Well, no need for great suspense, so let's go ahead and see who the winners are of this of the Natural Medicine Laughter Challenge.....
🏆 1st Place Prize 💰 25 HIVE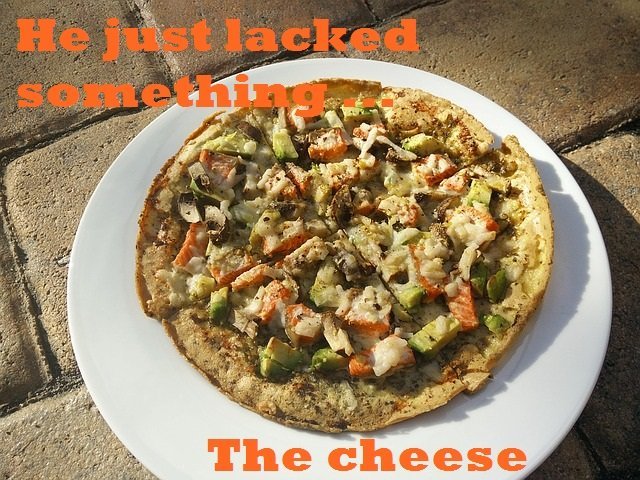 by: @ramisey
     The post is quite short, but the story is rich, and I must say it was the biggest laugh of all I enjoyed while reading over all the entries. I don't like to spoil a good thing, and you really should read this post, so I will only say it involves stepping on dog poop and an unintentional cheese-less pizza.
🥈 2nd Place Prize 💰 10 HIVE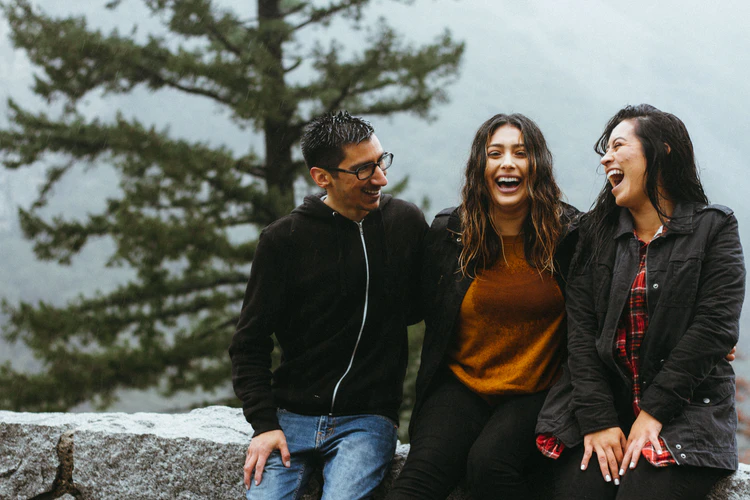 by: @isabelpena
     In this post you'll find some good old-fashioned jokes, the things we used to tell and keep many stored in our memory before handheld screens took over the world. The jokes are short, and so is the post, but I must admit I had never heard any of these before. Each of the three short jokes within are of Venezuelan origin as far as I know, so that's probably why they are all new to me.
VARIOUS RUNNER-UP PRIZES WILL BE DISTRIBUTED AS WELL

@isabelpena showed a lot of engagement with other participants in this challenge, and for this, I would like to award her with a 5% beneficiary of this post in addition to her HIVE rewards. The power of engagement can never be underestimated.

It was nearly impossible to narrow this down to two winners. There were so many funny and inspirational posts, and I feel this challenge really provided me with some much-need laughs, good vibes, and smiles, things hard to come by when you've been stranded abroad 2 for years. I hope it brought some of you great joy and laughter as well.
Thank you all for your participation in this challenge. Your participation and engagement are the vital, and it's what keeps us motivated to drum up new and creative challenges for the future.



Earn LOTUS and HIVE rewards for sharing your natural health content on www.naturalmedicine.io. If you don't already have a HIVE account, you can sign up for FREE here. We support writers sharing about herbalism, TCM, yoga, meditation, vegan and other healthy diets, as well as earth-centered practices such as foraging, permaculture, and biodynamics - read more about us here!
Delegate | Community | Discord | LotusChat




---
---