My Application to Newbies Initiative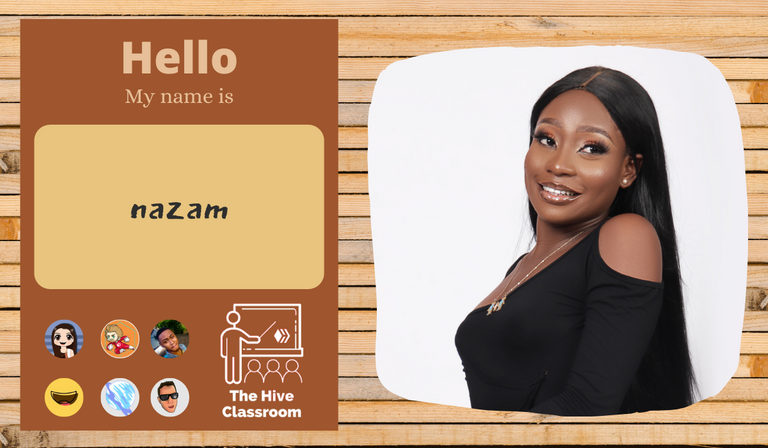 Hello there. I go by the name @nazam. This is my application to the newbie initiative. The initiative can be accessed here.
I joined the Hive family this year, through my friend @ebingo. He told me about it and registered me.
I've been on Hive since the early months of the year, but I've only been more active since last month.
I have a Hive reputation of 54 and a Hive Power of 53.981.
When I heard about this initiative, I was literally the happiest person in the world because, how long have I waited for this opportunity?
I think that this is a very innovative initiative and I believe that it will help us newbies develop immensely and improve in all areas of Hive.
Finding my way around here has been quite the Herculean task, though I've been asking questions around and carrying out my own research.
It still feels a bit over the top, but I know that with the help of this very thoughtful platform and initiative, I'd have my feet solidly placed on the grounds of Hive.
I developed an interest for blogging about personal and lifestyle-related content. I write passionately from my heart. You can tell from my posts.
Once in a while, I drop science posts because I have a thing for nature and conservation.
I do music too and I've just dropped a cover on Hive open mic here.
I am also interested in building up my finance and learning about cryptocurrency. You'd often catch me reading Leofinance posts, and this has been the most challenging for me. It's a whole new thing all together. Qualifying myself as lost will be an understatement, but it quite cuts it too.
I'd like to be shown around new communities and other things that I can learn that will possibly foster my growth here.
I'd be more than delighted to be considered for this opportunity, as it will help and build me in more ways than I can mention.
I will be anticipating. Thanks 😊
---
---