What I love about being Nigerian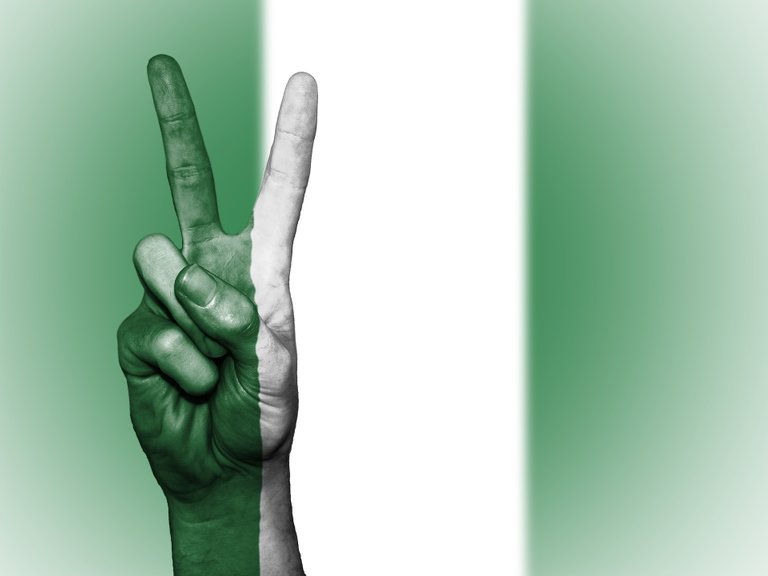 Source
What do you love about being Nigerian? On the first cue, this isn't the very best question to ask a Nigerian. If we're being very honest. But thinking about it critically, I think the question should be, what's not to love about being Nigerian?
Nigerians do the most. We are the most and this is not me blowing trumpets that do not exist.
I've seen Nigerians prove their Nigerian-ness over and again. We are a black, vibrant African nation that has got everything in it. Is it the good, the bad, or the ugly? E dey.
Tenacious and Resilient
Nigerians have this never give up attitude. We are very willing to hustle our way to greatness.
The average Nigerian has been put in a position where one has to struggle for basically anything desired, so it's like a default setting to never give up. Because, na who give up, fuck up.
Hustling spirit
We are natural hustlers and this is something that we are just born into, like a birthmark. I love that no matter how tough the living condition in the country might be, Nigerians never stop pushing.
In Nigeria today, everyone is an entrepreneur. Everyone is selling something, everyone is doing something. Everyone wants to secure the bag, in more ways than I can count.
And I find it intriguing that Nigerians have different ways of earning a livelihood. There is no one way to do anything in Nigeria. There's so much diversity with everything.
We are hard-working people and we always find ways to keep the ball rolling and make things happen.
Nigeria produced the richest man in Africa, Aliko Dangote, with a net worth of over $12 billion. The Nigerian in me wants to say do am if e easy. Lol.
Personally, being a Nigerian has built my inner strength because looking around, the train is moving. Everyone wants to keep going and growing, you don't want to be left behind. That's what Nigeria does to you.
Nigerians and adaptation, 5&6
Nigerians can adapt to any situation. There's this saying in Nigeria that goes, if you fit survive for Nigeria, you fit survive for anywhere. This means, if you can survive in Nigeria, you're definitely surviving anywhere. And by anywhere, I mean anywhere on the globe.
No matter where you put a Nigerian, be sure that he's thinking out something productive. There's no sleeping on the bike with a Nigerian.
This is because there's nothing new, we have seen it all and we are still willing to see the light out of every situation. No matter how gloomy.
Lit social life
Nigerians are ever happy and fun-loving people. It's vibes on vibes with Nigerians. Despite the many things we are faced with, happiness and laughter is something we never rule out.
I cannot even mention this point without stating that we make the best jokes out of everything, including the most draining things in the country. I feel like this is an effective adaptation mechanism.
We laugh everything out. It's uniting how we relate to several things and make the best out of them. You cannot be on a social media app full of Nigerians and not have fun. Our social media is the bomb.
This has to be the best thing I love about being a Nigerian because I relate a lot to funny things and Nigerians click the box for me.
Have you listened to Nigerian hit songs?
Afrobeats, a Nigerian sound, is making a big comeback in the music industry. Giving everyone a run for their money in the music industry globally.
Nigerian top artists, the likes of Wizkid, Davido, Burna boy, Tiwa Savage, Yemi Alade and a host of others are leading the music charts worldwide, in different categories. I mean, our very own Burna boy won best Global Music Album in the Grammys for his album, Twice as tall.
It's amazing because our music describes us, our people, our culture, what we represent.
Everywhere you go, someone is vibing to a Nigerian song. If this isn't something to love, I don't know what is.
Nigerian movies nko?
I totally love Nollywood and the quality movies they produce. Nollywood is the second-largest film industry in the world.
Even at being second-largest, Nollywood still surpasses other film industries in terms of the number of movies produced in a year.
Notable movies like Living in Bondage, King of Boys, 30 Days in Atlanta, The Wedding Party, From Lagos with love and so many others make the big screen according to world standards.
The Nigerian movie industry is born out of pure creativity and has created thousands of jobs. It can only get better with Nollywood.
Our Culture and Heritage
Nigeria is simply blessed with a very rich culture. Ranging from our food, language, people, clothing, vibrance, stories, you name it.
Nigerian meals bang. They are super delicious and you will be spoilt for choice when it comes to our food. Is it Egusi soup, Efo riro, Banga soup, or our mouth-watering jollof rice? There are too many to mention.
We have diverse languages that show our heritage and create a sense of belonging to a particular tribe in the country. There are over 520 spoken languages in Nigeria and these languages stem from way back.
I also love that we express ourselves and our cultural backgrounds through our clothing, in our distinctive colours and patterns on the native Ankara or Aso ebi designs.
No nonsense people
There's only so much that we can take. Everything is fun and games till you overstep your boundary with a Nigerian.
Your matter is tabled immediately Nigerians get the slightest inkling that you're trying to mess with them or their own.
While this is not the best thing to love about being Nigerian, this point cannot be skipped.
Nigerians are very supportive people
Once it's a Nigerian representing Nigeria anywhere in the world, you have the full backing of the entire country.
We go all out for our people and even fight for them when necessary.
Nigerians will always go the extra mile to show their support, even in the littlest ways.
Our Local English
The Nigerian Pidgin English is the most widely spoken language and the easiest form of interaction in Nigeria.
It cannot be compared with any other. Our 'broken' English is something we take pride in.
It is not only spoken in Nigeria but also widely used by Nigerians in the diasporic communities, hence, uniting the Nigerian population worldwide.
Basically, every Nigerian speaks and understands it. We speak pidgin amongst ourselves as a means to feel at home.
Our Green-White-Green
On a much lighter note, what's not to love about being Nigerian? I mean, we might struggle to do everything else, but not with the Nigerian flag. Lol. It's basically green, white, green. Easy.
I could go on and on because there are more than a handful of things to love about being Nigerian.
Thanks for your time, till next time❤️
---
---