I made a crob top for my beautiful sister, I was blushing when she told me she loves me in appreciation for the dress 🤪🤪.
Hello friends:
Happy new day to you all and a great weekend loading, thank God for life and peace of mind along with good health.
So it's another great, amazing day for me by God's grace am very much fine and my work has been amazing so far. It's been amazing here so far and to be very sincerely say that this platform has helped my life since I joined it, it has helped my educational life in a very massive way, am a kind of person that I love learning new things, am very open to learn and unlearn things, am very open to corrections and discipline just for the sake of knowing a particular thing, I could sacrifice something to acquire a valuable knowledge, back then in
School I had difficulty in maths, I mean it's a subject that we all do at a point 😂 mind was too bad have never loved or wanted to do maths as a course but I just had to cause it was a compulsory one at that, so I had a friend called marry who was very good in further maths 😂 guess what happen since she was my friend and was good with almost all the subjects including further maths, this had no other choice but to go to her for assistance and she please a demand on my everyday lunch, If I want her to teach me further maths and me that loves food so much 😂 I didn't joke with especially my lunch, I might with dinner but not lunch, (my noodles and fried eggs sometimes beans and ripe plantains) my lunch are always my favorites that's why I didn't joke with it but for the sake of knowing further maths, I just had to let go of my lunch to her for he to teach me further maths, I made that sacrifice to acquire that knowledge thank God it wasn't a waste. What am trying to say in all is that, making sacrifices are very necessary especially when it's for acquiring something.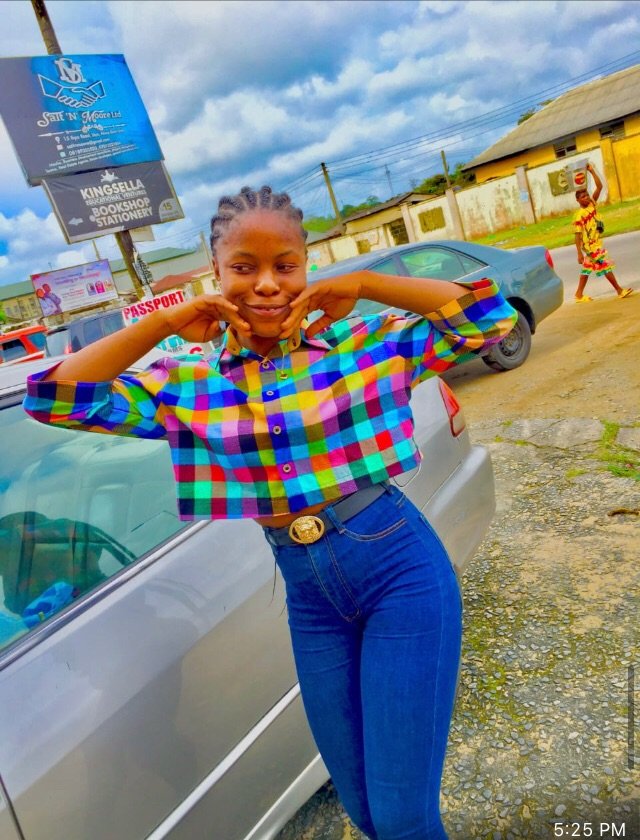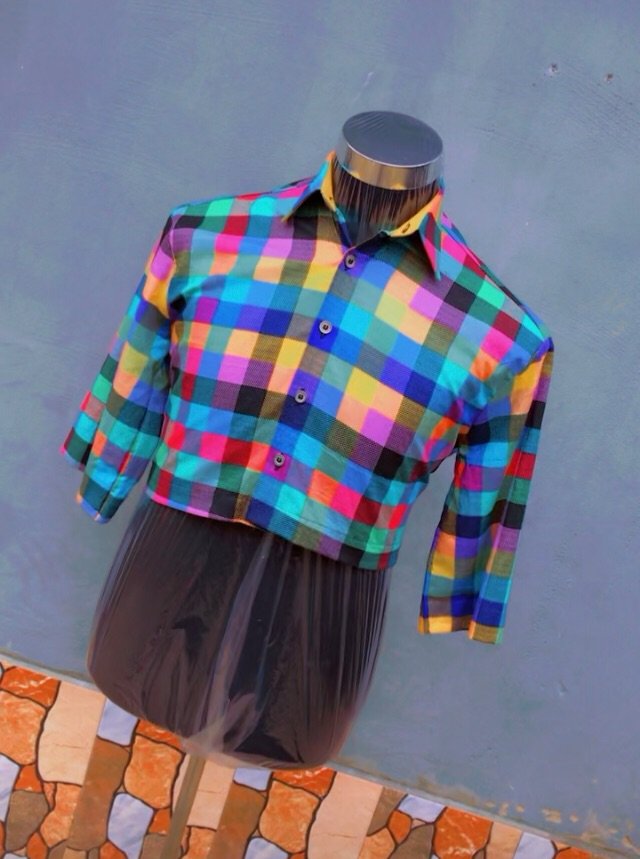 Before making a post have learnt to start with something readable, something inspiring and educative, I think that's the best way to start a post, that way people will be even more captivated to your post. I just learnt that overtime.
My content for today is a crob top I made for my beautiful sister ell, usually I don't sew any stuff related to female because I feel there're too troublesome so I don't want to get on anybody's bad book of records so I had to drew my lines and that has worked for me over the years. So my cute adorable sister who I love so much saw dress online and she demanded I had exactly same thing for her. This was the sample she saw
it's was actually inform of a shirt but shorter in length, since I do sew male shirt that was easy for me I'll just shorten the length to her test that all but every other thing was still same method I use in sewing shirts.
This was the measurement I used
The shoulder was a fallen one so I took the shoulder to be 20inches but her initial shoulder for a good smart shirt is 17inches.
Then the sleeve was a quarter sleeve so I took 16inches.
Her initial body measurement is usually 36inches but since it's was supposed to be a big shirt so I took 39inches.
Lastly, her initial length for a normal shirt is 28inches but since it's a crob top shirt the length was abit shorter, I took 17inches for the length and her neck size is usually 14inches that was just what I end up using. That's it for the measurement so I moved to the cutting.
My cutting processes:
I lay the fabric on the table and I draft out exactly those measurements, now in shirt before cutting we add 1.5inches before we start our measurement, this 1.5inches will be used for the button and the button hole allowance after it's been bend in, that was add then I cut the front out.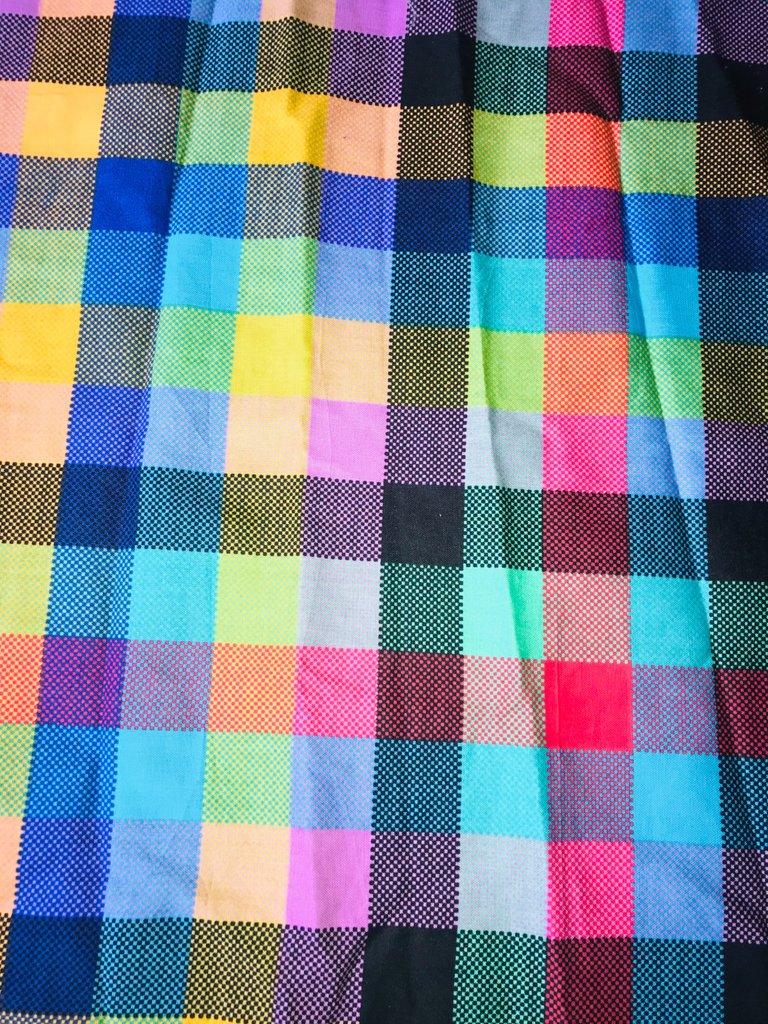 My sewing processes
I too the front of the shirt to the iron and I bend 2inches in and I sewed it and I joined the back piece and join the shoulder(back and front together) I fit the both sleeve after trimming the shoulder to measurement. I joined the body size accordingly and I took it for button putting.
I made the collar too and fix it in.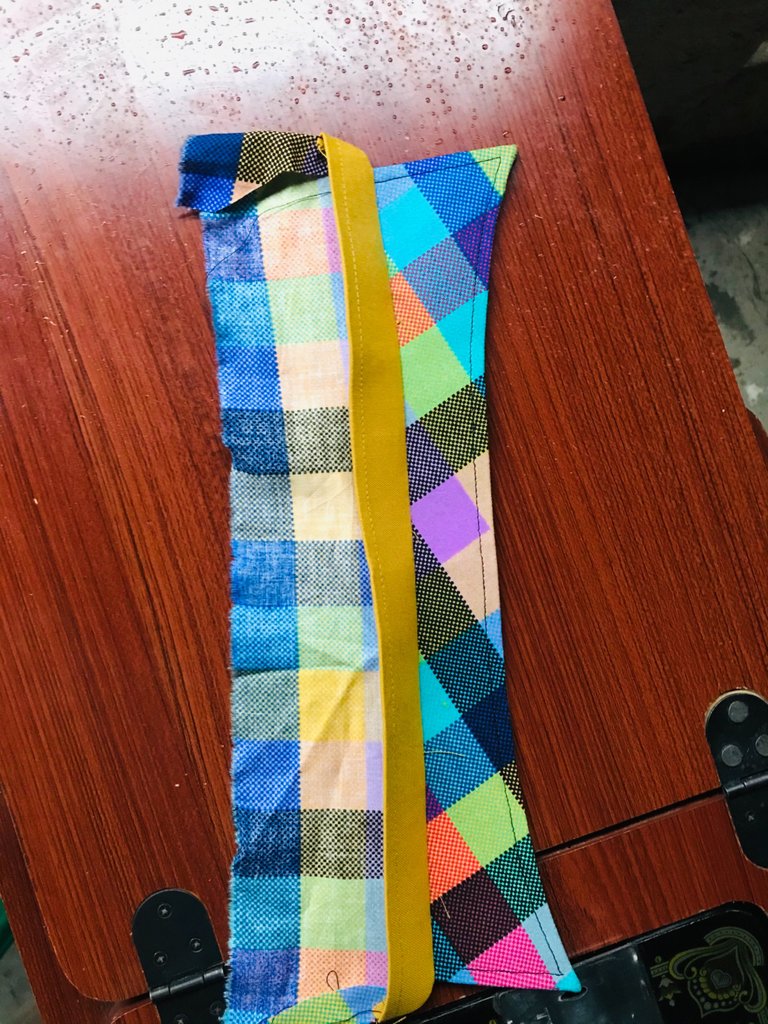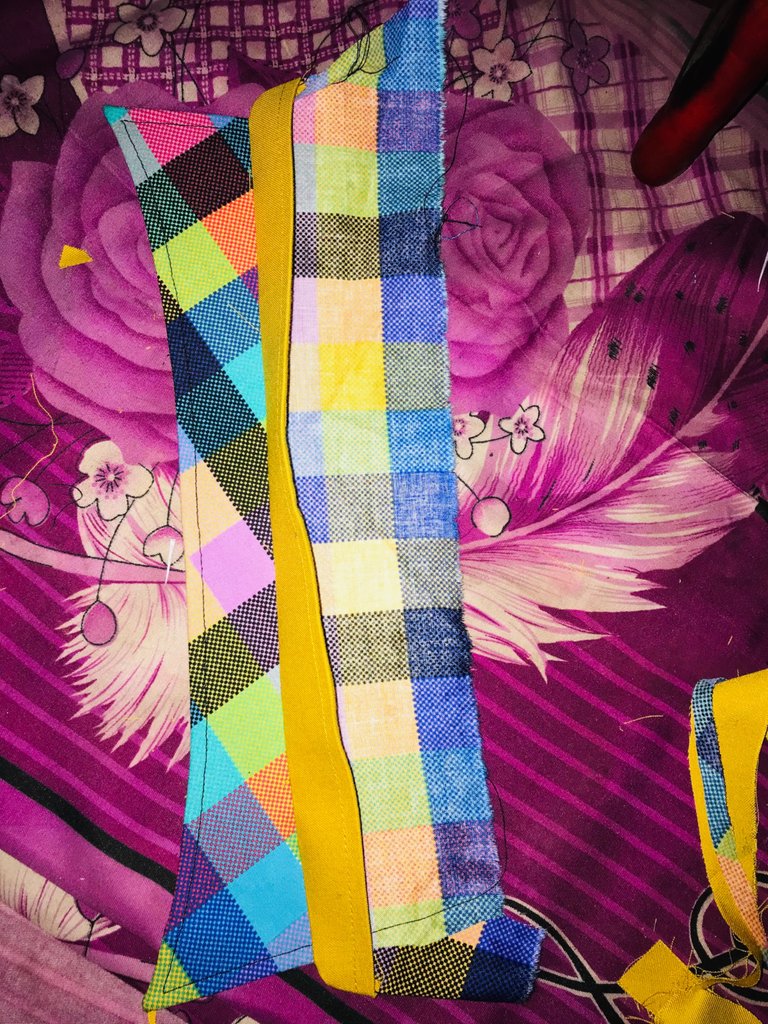 This was how everything went out.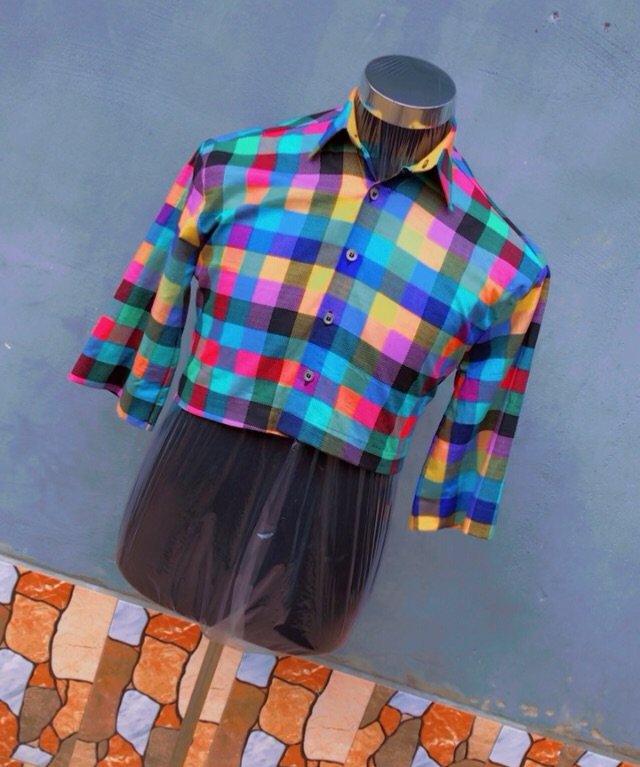 Thank you all for your time on my post today, have a wonderful day and a prosperous weekend......
---
---