The best way to accumulate cryptocurrencies 01 (PTC+Grifo)/La mejor forma de acumular criptomonedas. 01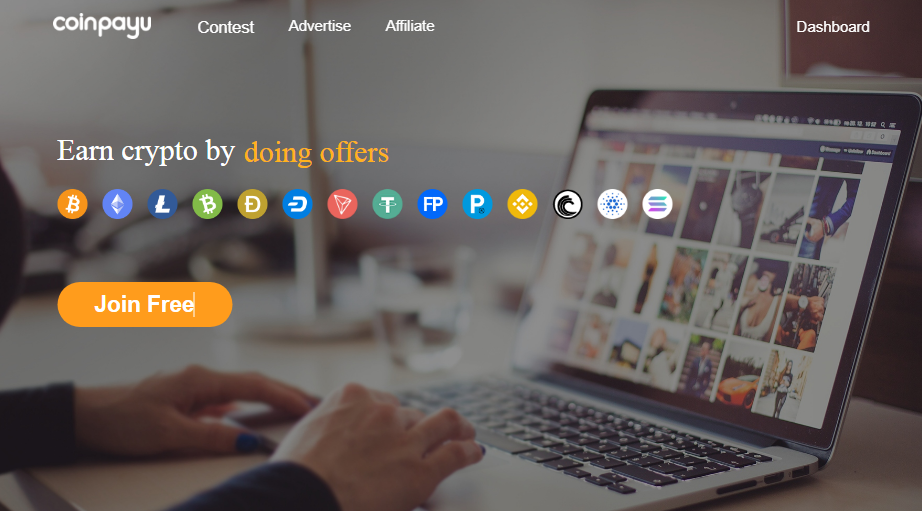 Hello friends of this platform, today I want to share with you the best way to accumulate cryptocurrencies. I am working for some time now I have withdrawn twice and I allowed myself to buy a membership. I can say from experience that it does pay and that there is a lot of seriousness and responsibility in this business.
We talk about COINPAYU It is a PTC where we can earn sathosi for viewing ads and advertising. It is notable for, unlike other platforms, the amount of ads they offer, because in one day we can accumulate a considerable amount of Sathosi. In addition, you do not have to stay there waiting for the advertising to end, you can open other windows while it is running. The minimum charge is quite low, so you can charge your preferred wallet as you reach the minimum.
After registering, which is very easy, you will find a window like this: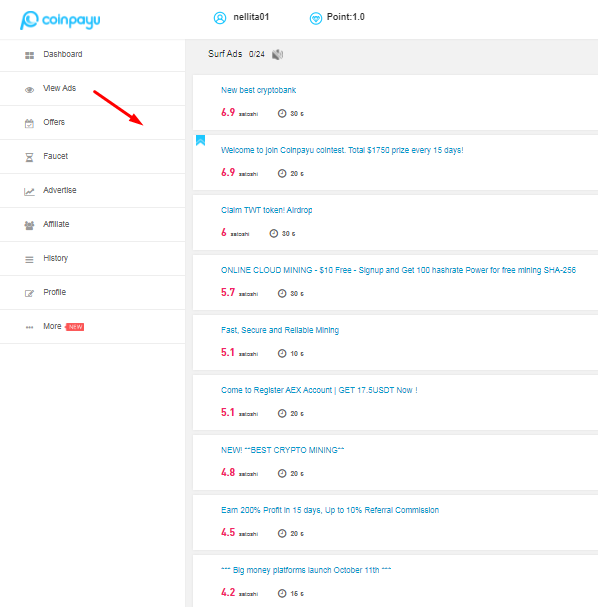 To see the first ads, you must wait for the timer to reach 0.
For the windowed ads, you must leave the ad window open and wait for the time frame to be completed until the end.
The video ads are also very easy, you just have to wait for your second timer to reach zero and click to enter the web page.
There is also a session, where you can run different activities such as surveys, download applications, games, raffles etc.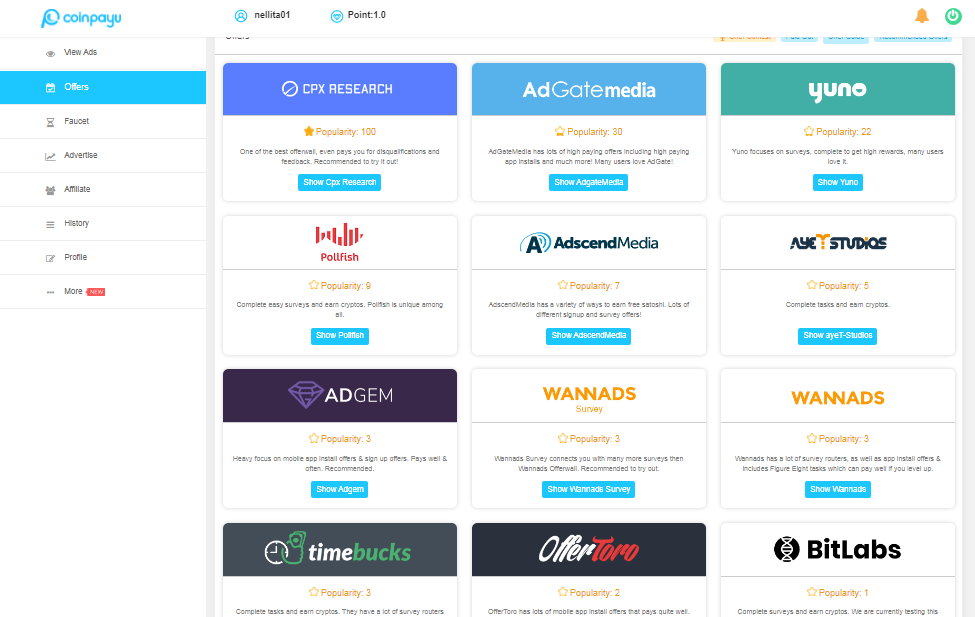 Also in the Taps session, it is very interesting, as it allows you to accumulate different types of cryptocurrencies, depending on the membership you choose.
![image.png](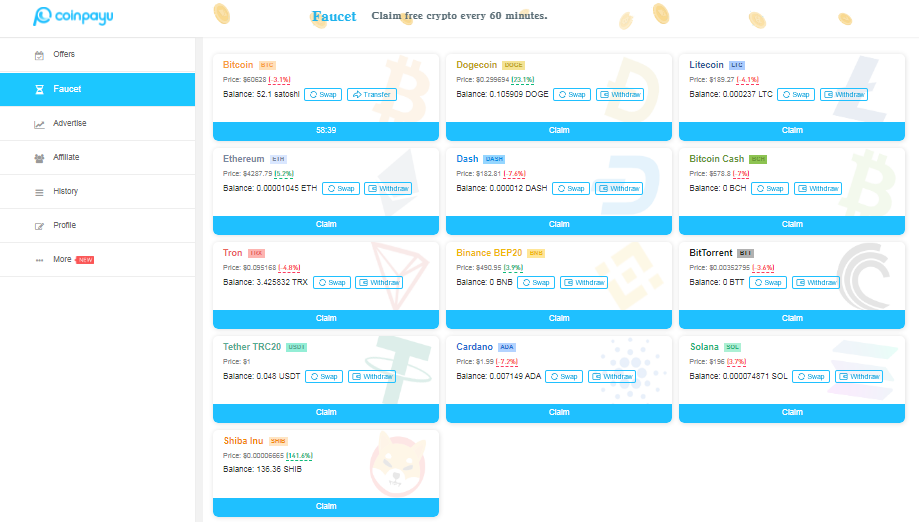 You just have to look and investigate a little bit the page and visualize all the benefits that are presented. For a free cryptocurrency, it seems to me to be the best option.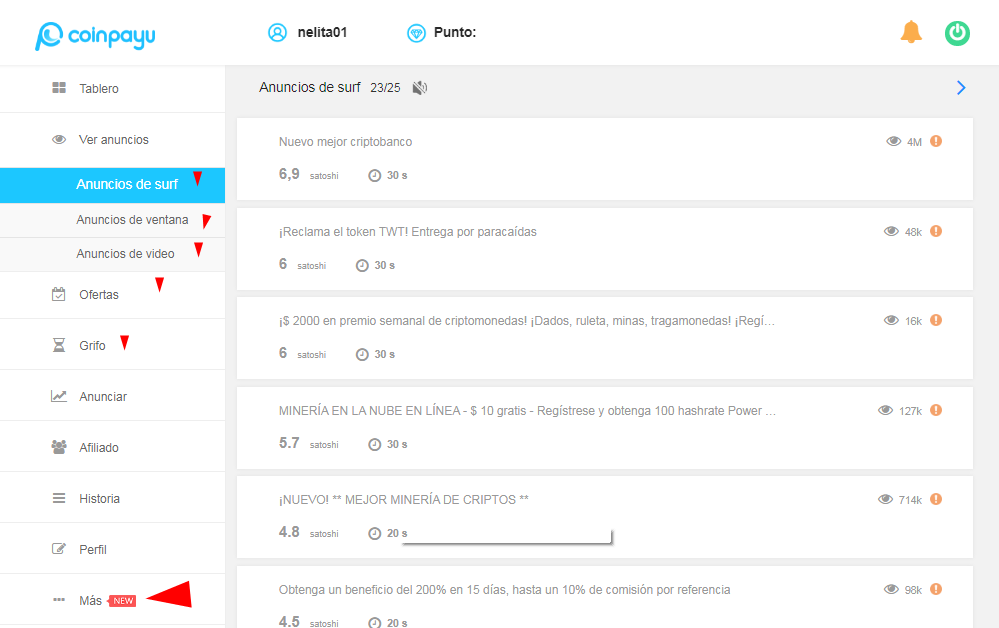 You can make your registration through this link and get started.
https://www.coinpayu.com/?r=nellita01
You also have the option to publish your project to get many customers.
https://www.coinpayu.com/lp4/nellita01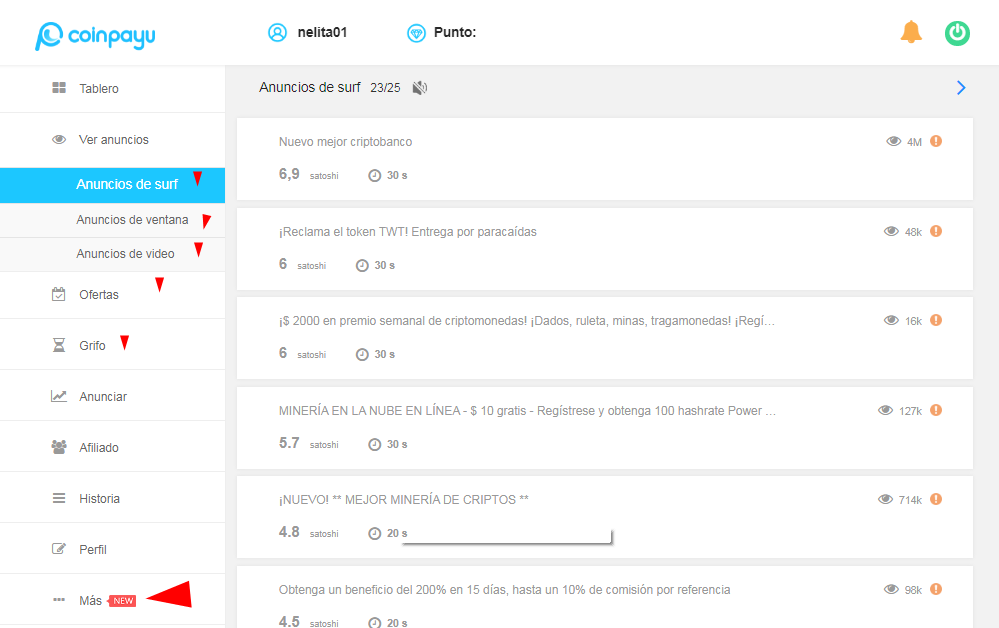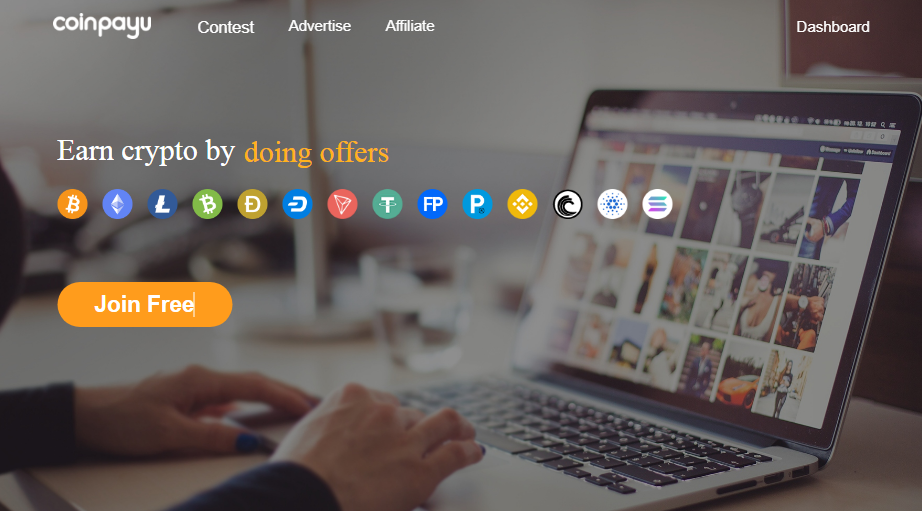 Hola amigos de esta plataforma, hoy quiero compartir con ustedes la mejor manera de acumular cryptomonedas. Yo estoy trabajando
desde hace algún tiempo he retirado dos veces y me permití comprar una membresía.
Puedo decir por experiencia que sí paga y que hay mucha seriedad y responsabilidad en este negocio.
Hablamos de COINPAYU Es una PTC en donde podemos ganar sathosi por visualizar los anuncios y publicidad. Es destacada por, a diferencia de otras plataformas, la cantidad de anuncios que ofrecen, ya que en un día podemos acumular una cantidad considerable de Sathosi. Además no tienes que quedarte allí esperando que se termine la publicidad, puedes abrir otras ventanas mientras esta se ejecuta. El mínimo de cobro es bastante bajo, así que puedes ir cobrando a tu billetera preféridad a medida que vas llegando al mínimo.
Después de registrarte, lo cual es muy sencillo, encontrarás una ventana como esta: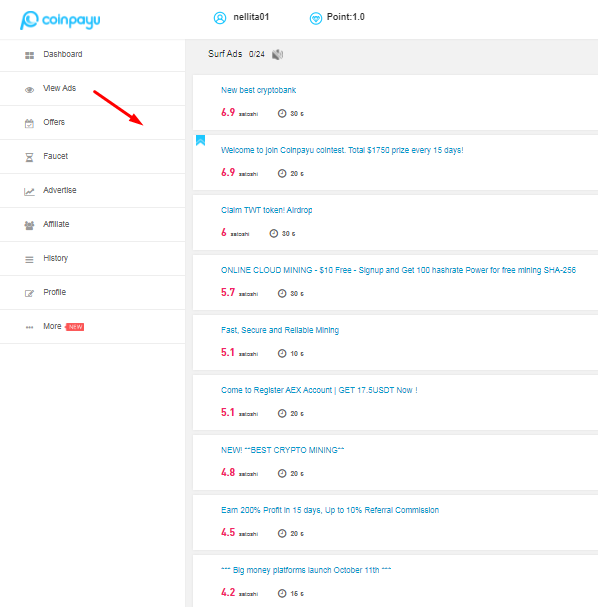 Para ver los primeros anuncios debes esperar que el temporizador llegue a 0
Para los anuncios ventana, debes dejar la ventana del anuncio abierta y esperar que se complete la franja hasta el final.
Los anuncios de videos tambien son muy fáciles, solo tienes que esperar que tus segundero llegue a cero y darle clic a entrar en la página web.
Hay también tienes una sesión de , donde podrás ejecutar diferentes actividades como encuestas, bajar aplicaciones, juegos,sorteas etc.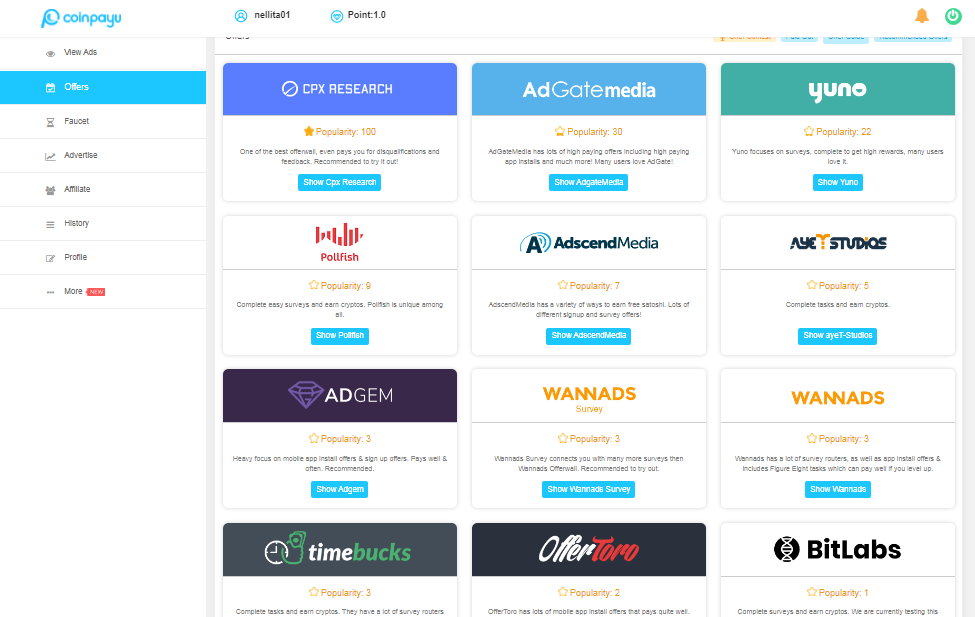 Tambien en la sesión de Grifos, es muy interesante, ya que te permite acumular diferentes tipos de cryptomonedas, dependendiendo de la membresía que escojas.
![image.png](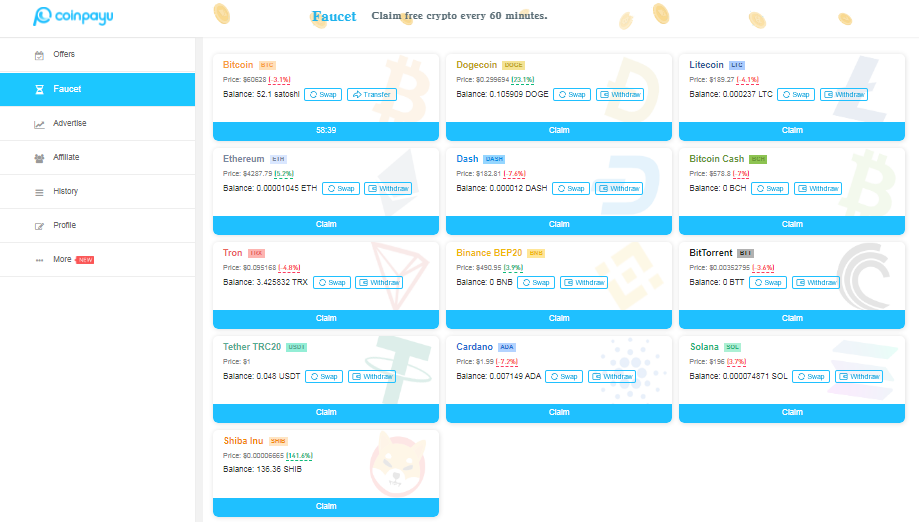 Solo debes dar un vistaso a la página y visualizar todos los beneficios que se presenta. Para ser crypto gratis, me parece que es la mejor opción.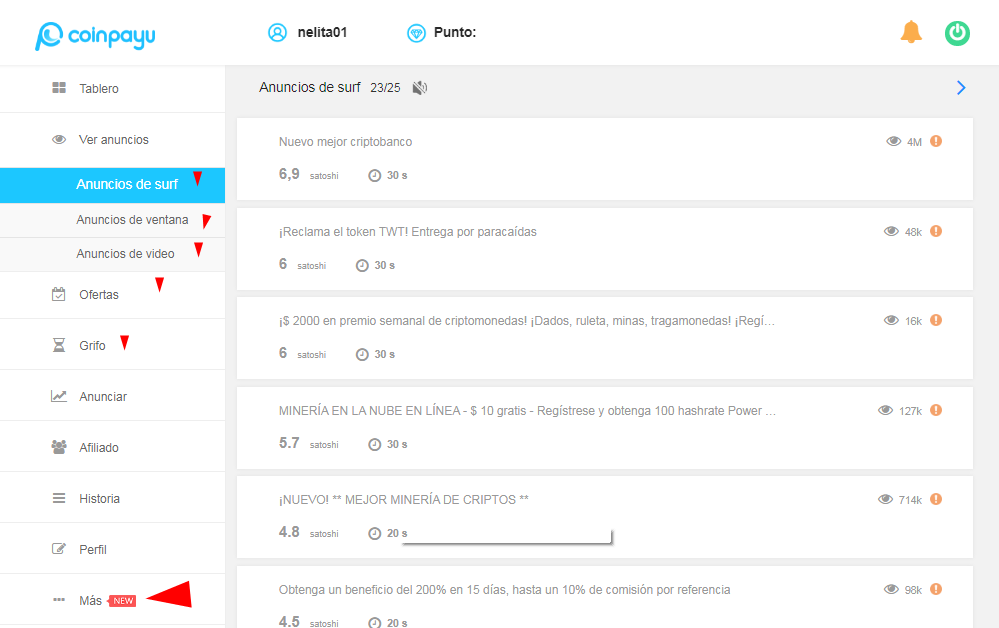 Puedes hacer tu registro mediante este enlace y comenzar a trabajar.
https://www.coinpayu.com/?r=nellita01
Tambien tiene la opción de publicar su proyecto para obtener muchos clientes.
https://www.coinpayu.com/lp4/nellita01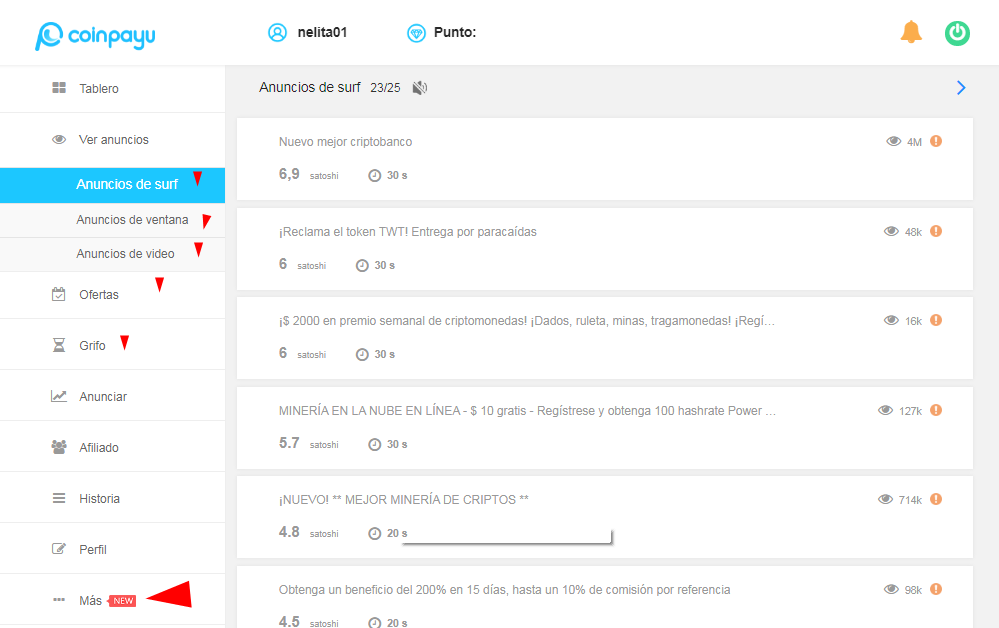 @nellita66

---
---