First IDO at Cub Finance completed!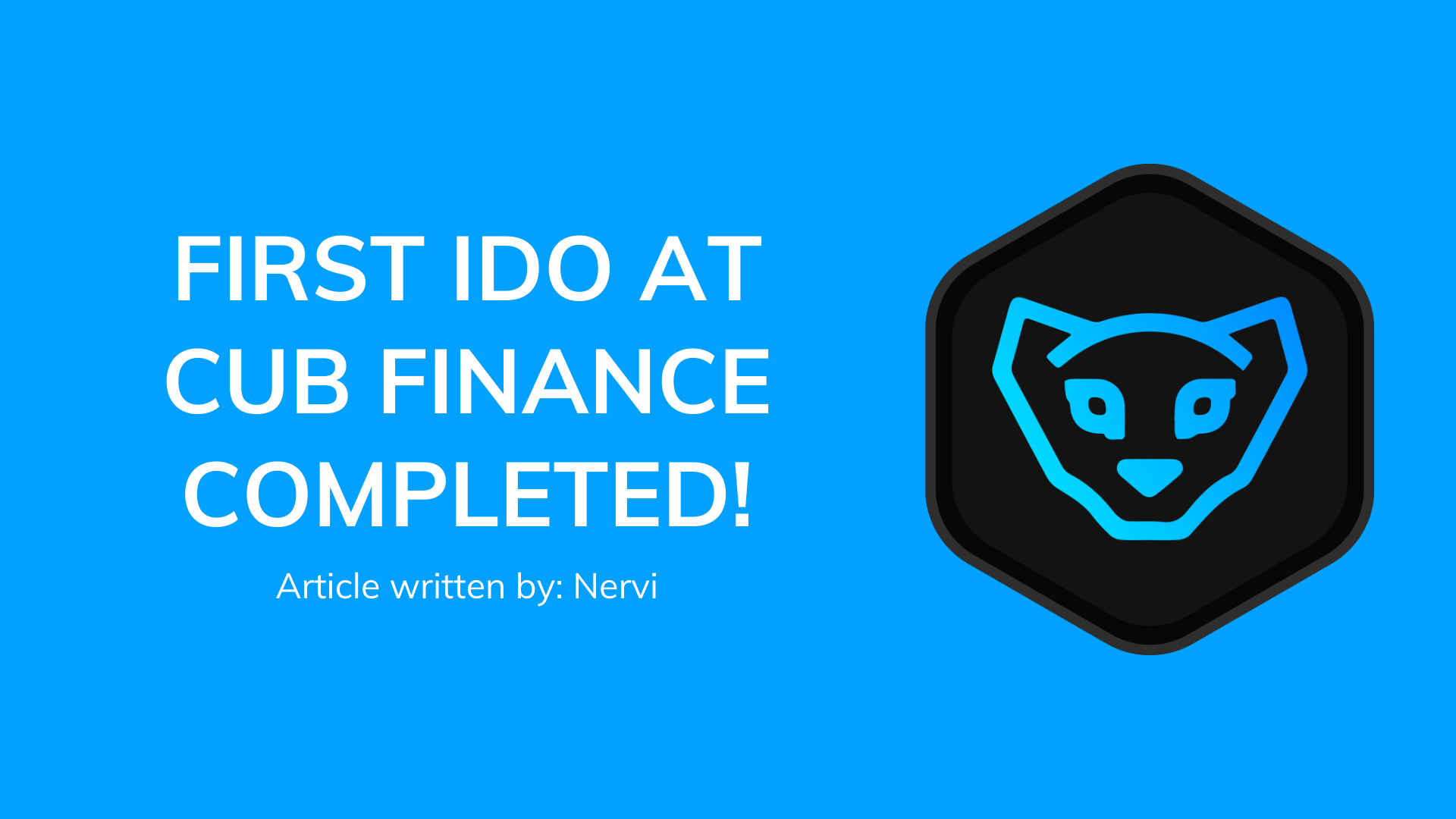 The first IDO on the Cub Finance platform has just officially ended. The token that had the opportunity to be this first is the CAKEPOP token. It is a token thanks to which we earn dividends in the form of CAKE. We managed to collect 101.36% of the amount!
CAKEPOP is a token, one third of the supply of which was allocated for Initial Dex Offering on Cub Finance. Users managed to raise the required amount, I also made my contribution. I received a part of the tokens and just after a while I receive CAKE payments to my wallet! It works on the principle that the mechanics of this token works in such a way that 7% of the tax on CAKEPOP transactions is used to buy CAKE for CAKEPOP holders and therefore holding this token in your wallet you periodically receive CAKE, a very popular token in the DeFi world.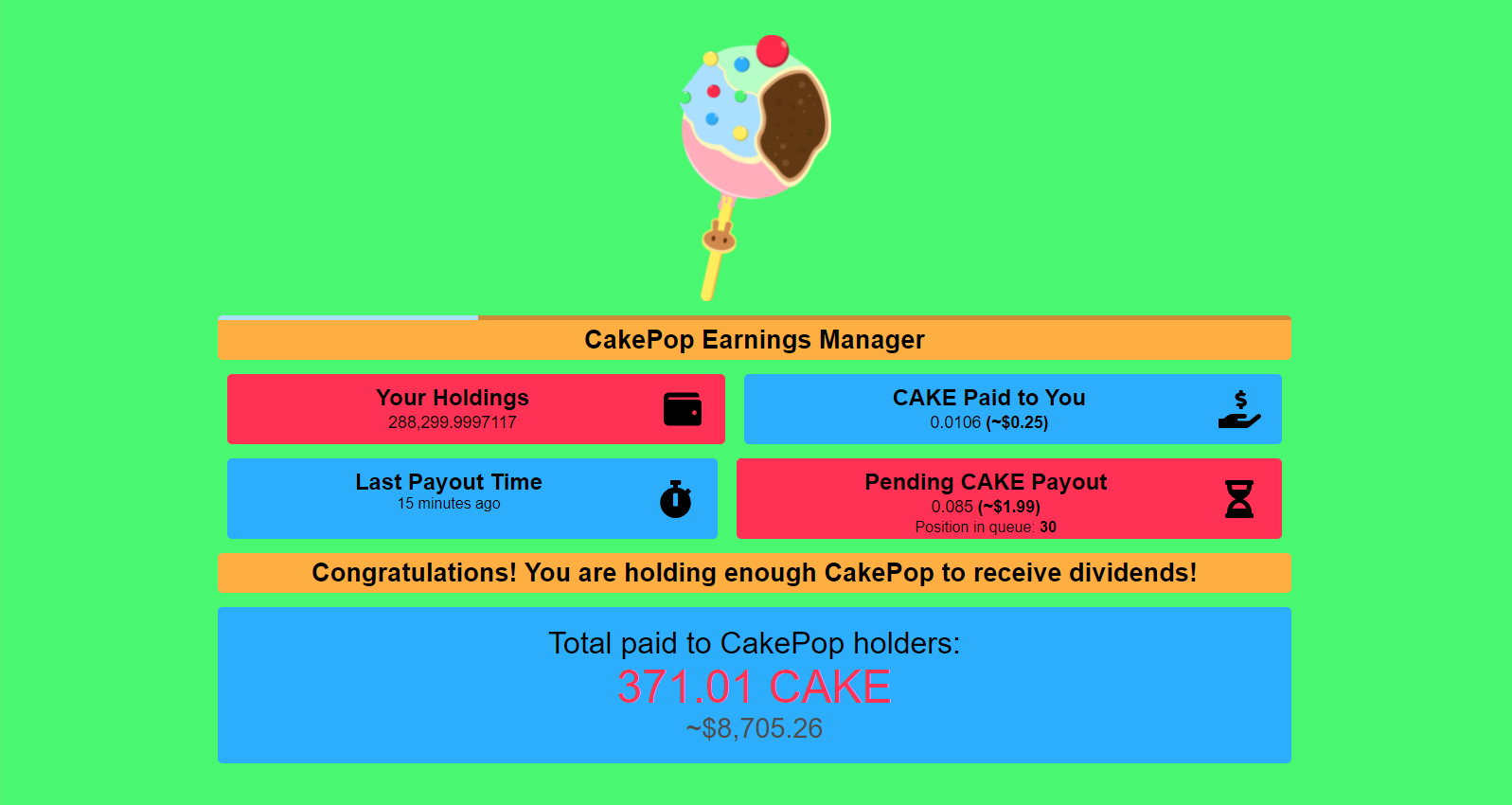 Only a few dozen minutes have passed since the premiere and the holders have already earned almost 9 thousand dollars! This is quite an impressive result after such a short launch. I'm curious what steps the owners will take, as they have a lot of plans for development. Getting on CoinMarketCap and other sites is a big step for a startup, and I'm curious about the direction this project will take.
Have you contributed your part in the first IDO on Cub Finance? Write your opinion in the comments!
https://cakepop.app/ - project homepage
https://peakd.com/@cakepop - project profile on Hive
If this article has interested you in any way, please leave an upvote or comment, thank you.
Thank you and until the next time, Nervi.
Posted Using LeoFinance Beta
---
---