Sneaky MFs..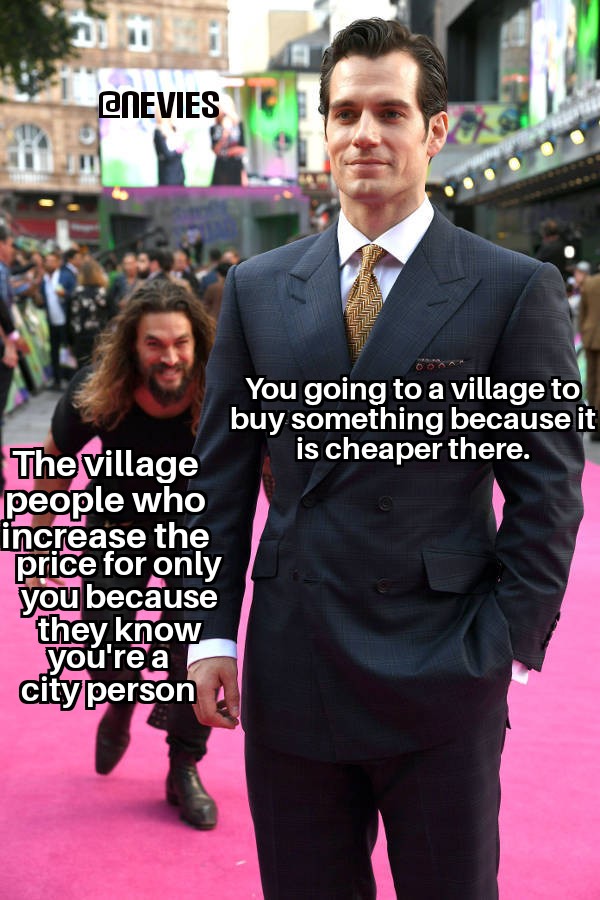 I don't know about your country but this happens too much in mine (Nigeria) 😂😂.
On second thought, though, this should be quite a universal phenomenon happening every where in the world cos humans can be really alike the world over. Especially when it comes to money. Everyone is looking to save some more cash or make some more cash. Every buyer is looking to buy at a cheaper rate and every seller is looking to sell at a higher rate.
Apart from that, I've read about a research Malcolm Gladwell reported in his book Blink: The Power of Thinking Without Thinking, it was about car salesmen in Chicago and how they check the living hell out of anyone coming to buy before telling them the price of a car. The price always depended on what you look like. And of course the goal was making more profit.
If you look like you can pay more, you would be charged more, if you look like you can't then they will tell you a lesser price.
So, there you are. In my country how it goes is: people while traveling would stop at some places to purchase wares because they are cheaper in those places (its usually in villages and rural areas that wares are cheaper, especially non-technological wares). Meanwhile those people know that the stuff is cheaper in their area and that unfortunate motherfuckers like you would come there to buy. So they keep an open eye:
They train themselves, their apprentices and sales boys/girls to be able to recognize down on their luck bitches like you. It is part of the tricks of their trade. They recognize you from your clothes, accent, gait, size of your balls (don't ask me, I don't know how they find this out), etc.
And when you come they increase the price for you and you alone. You can buy something at $10 and immediately you turn your back some other guy is buying it at $6. This life 😢.
The trick people use usually is to try and appear different. To try and look like the people who live in these villages. They will dress differently, talk differently, chisel their balls size, etc when they're going to these places, so that they will fit in and receive the regular price. It works sometimes but those balls are going to hurt for sometime, I'll tell you that bit for free.
---
Here is a link to The Comedy Rumble Announcement Post
---
The End
---



---
Roll with

@nevies

, I run a Humor, deeper thoughts and sex talk blog here on Hive🌚
Donate/Tip:
BTC: bc1qlpu8rqftnn9r78dajpzf9p0ueqkvzdvzeayrtd
ETH:0x7168800F3b7499A2dd32B4C8Ae0EFA0F68A93800
LTC: ltc1qx0r3nym5hpq6mxvfkl3dzs2ap455aefh9rjq07
Email: confidencenevies@gmail.com.

Posted Using LeoFinance Beta
---
---