WOO Themes Chronicles Chapter 1: Ryker Voigt
WOO Themes Chronicles Chapter 1: Ryker Voigt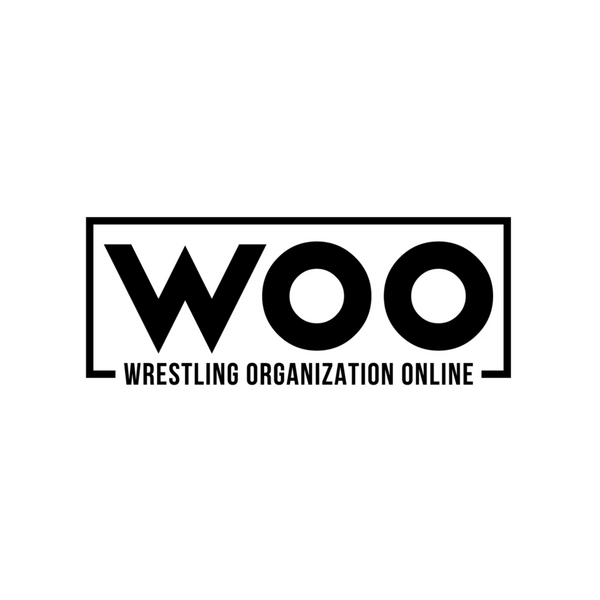 INTRO
Since this is our first post here on Hive:
HELLO EVERYONE
We joined WOO when the wrestlers where already made up, so we had the pleasure to add entrance themes to them, which for me, E-Rich, a lifelong pro wrestling fan is a dream coming true!
The WOO team has members from all over the world and we are proud to be a part of it. The drawings by Dom and Japex are amazing and the experience and drive of the other team members is on a high level so that it is a joy to work with them!
Cheers guys, 4 real!
So what can you expect:
In this series of articles I want to show you a little bit of our train of thoughts through making the themes and share which artists and existing wrestlers or their themes gave us inspiration!


RYKER VOIGT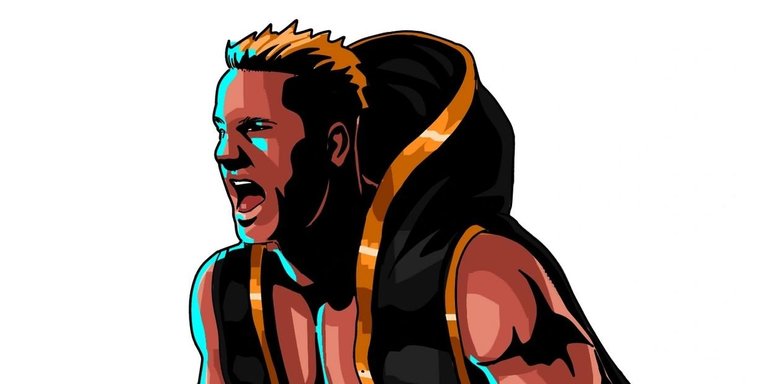 Rykers bio gave us an idea of a wrestler with Walter Gunther/Kurt Angle like skills but a fresher visual approach like a young Brock lesnar. Basically a tough technical, no nonsense character like HOOK. Little Words, but lots of breath taking suplexes.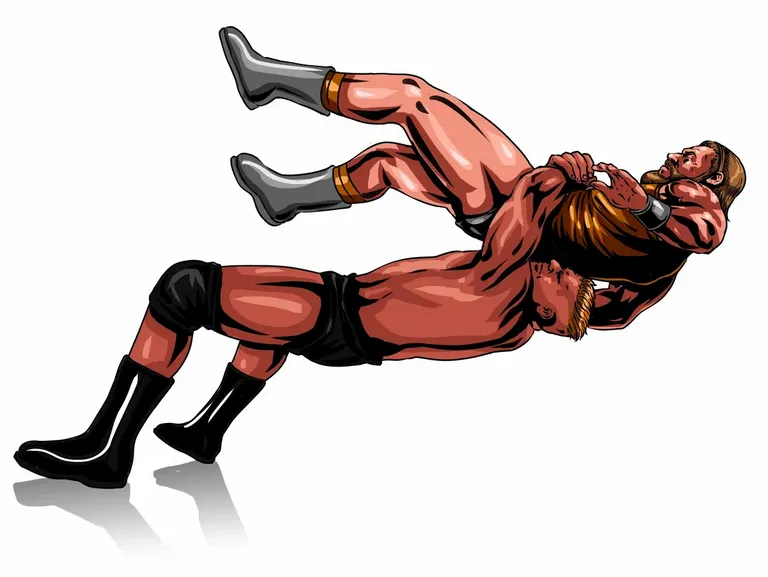 His name and the finisher lead us to a most likely german speaking descent, btw we dont ask many questions to the original creators during our creative process, but we always appreciate their input or feedback!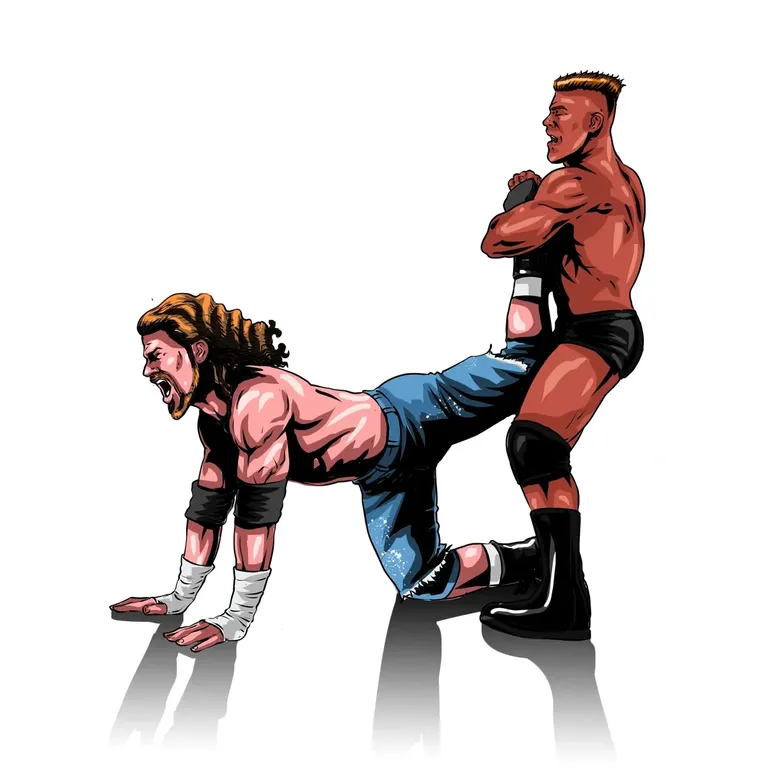 So we figured to take a route of a faster track with electronic elements and a Bloodhound Gang vs Rammstein sound with an anime series like guitar solo at the end. It is supposed to be rough and heroic just as we picture him. The voice sample was done by Thilo, where he uses a stereotypical bad german guy in a movie pronounciation like Ilja Dragunov uses with his: "UN-BE-SIEG-BAR", which is the german word for unbeatable.
Here is his card in the WOO game: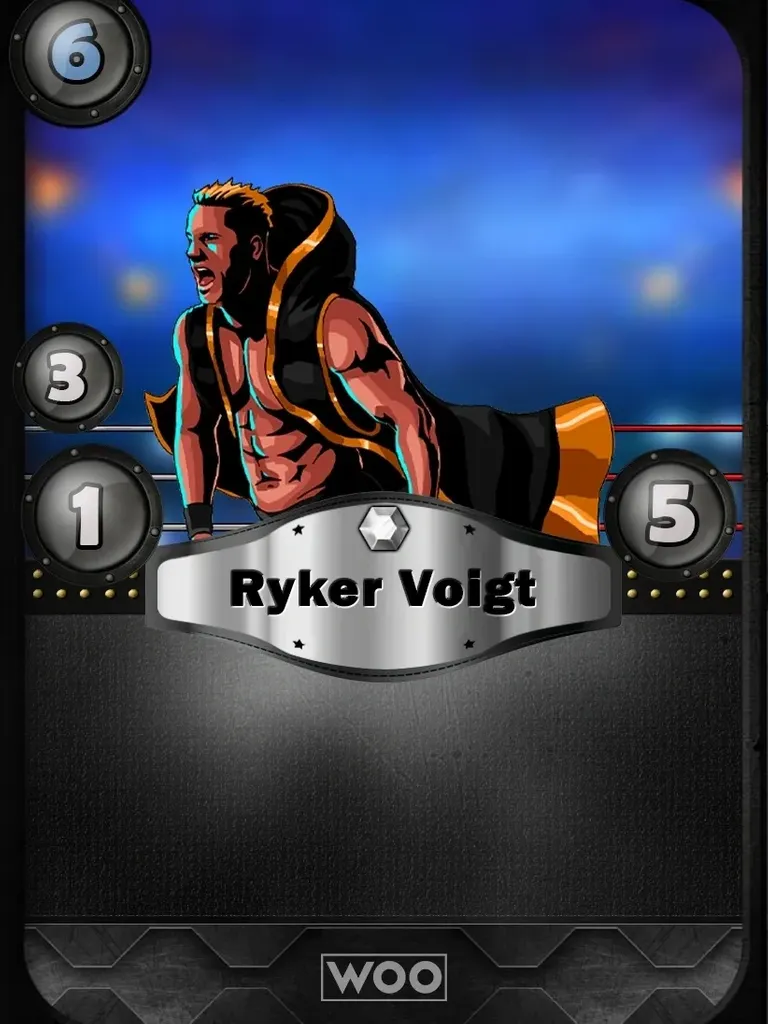 NFTSOUNDS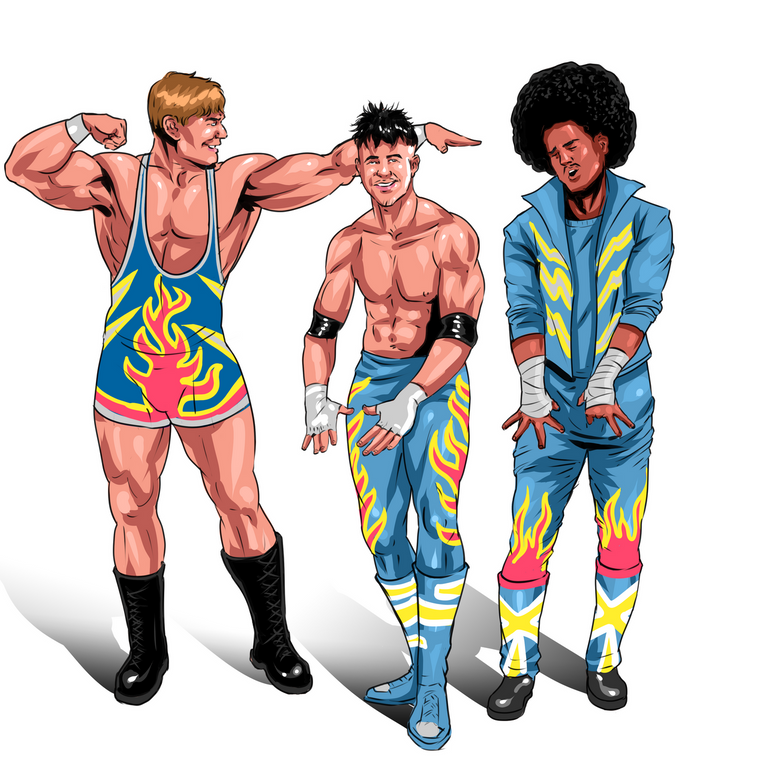 NFTSOUNDS-WOO-Team are E-Rich, Thilo and Erik, a creative mastermind collective based in the West of Berlin, Germany.
If necessary we fight under the freebird rule so you should only mess with us if you're ready to see some stars!😘
Peace guys
Additional notes:
If you have any further questions please post them in the comment section, we will answer all of them just give us a little time to respond!

If you are interested in WOO these links will help you:


WOO Website
WOO Market
WOO on PEAKD
WOO on Discord
WOO on Twitter

WOO Partners on Hive


Oneup Cartel
Hive Pizza
---
---