5 Years on Hive and a lot has changed.
It's been a long journey to here.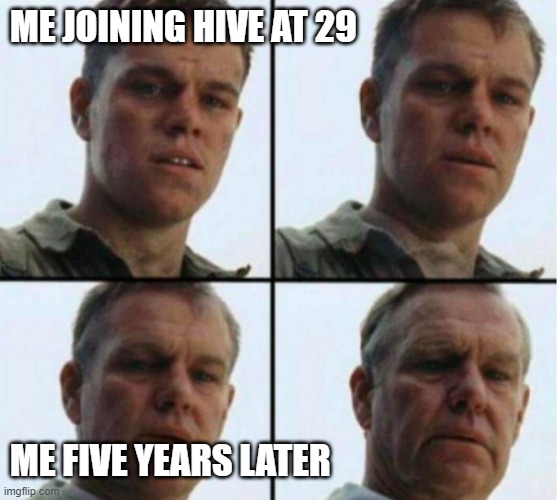 I'm thirty four years young today and also five years old on Hive.
It's always funny how my account was approved on the same day as my birthday in real life. Especially when I had registered over two weeks earlier but that was the only way to get an account at the time.
You registered and waited for the company to approve your application before being granted access. A sign that there wasn't much decentralized about it. I know that there were also a few other ways to get an account in niche areas but you would have needed a background in IT to figure them out and some crypto to buy it.
5 years has changed a lot on the little blogging site that i first joined.
To be fair there were a lot of developments in the early days that never got the appreciation that they deserved.
One of my favorite ways to earn crypto back then was a little game called steemgar.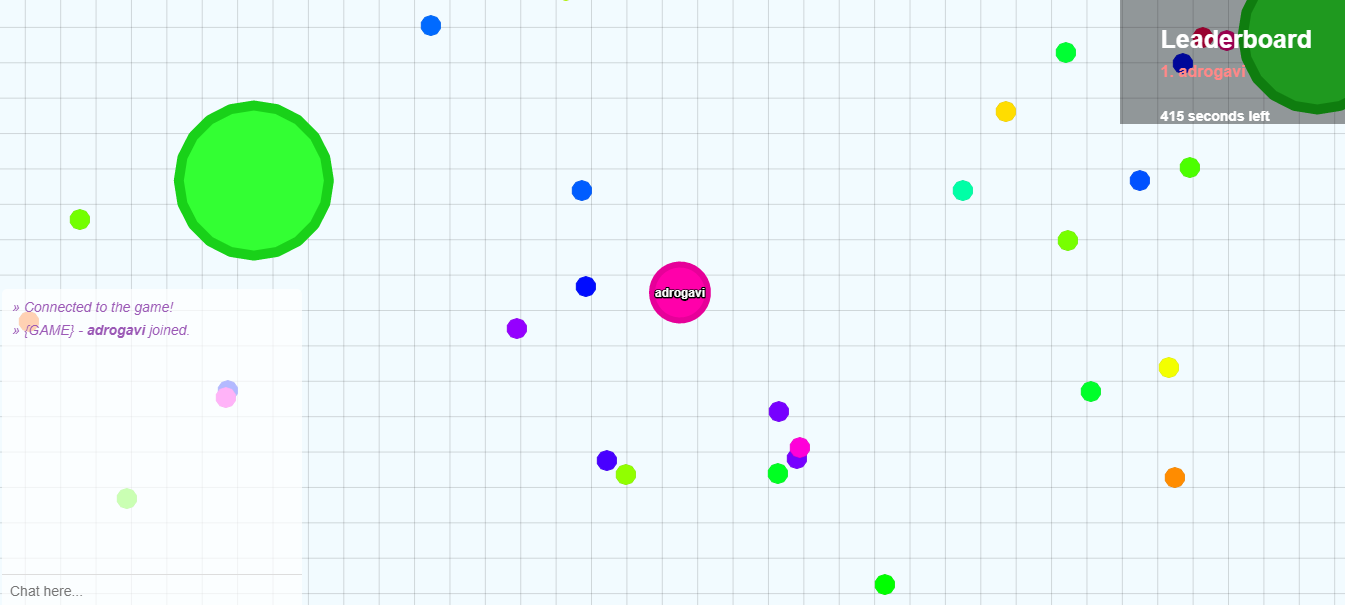 It was based on another hugely popular game called AGAR but built onto STEEM with a rewards system. It's the very first playtoearn game that i ever saw and was supported by a couple of the original whales like @cryptoctopus and @wackou.
There was a game every hour and the top three finishers every time auto published a comment that was auto voted by these whales as a reward system.
It was very basic but had a large following and highly competitive battles. It's where i would like to see more games go with simple but addictive games rewarded external revenue from ads or in game purchases.
Then there was a great version of 8 ball pool for the mobile that was ahead of it's time. Unfortunately while the team build a perfect working app for the app, they never built a revenue stream or marketing to increase their player base.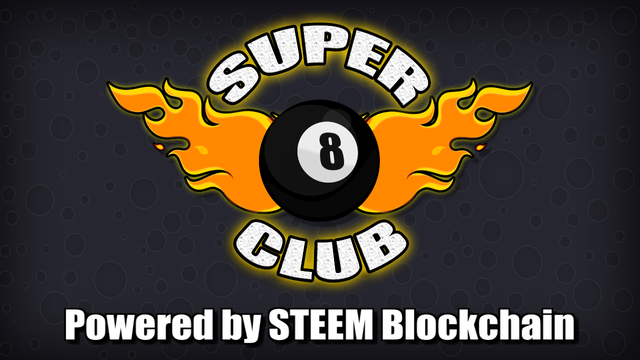 It's a pity because the game worked perfectly and had started to onboard users to the chain when hey pulled the plug.
Little did I know that we will never get more support from other whales or the Steemit INC. But since INC announced the expected release date of SMTs on their official blog, I decided to keep the project continue because the main plan of the project was to plug an SMT and create a whole different market for it. But well, as you guys know, INC failed to deliver its promise.
Things could be so much different around here right now if STINC had ever gotten their act together and built real solutions to the issues on the chain. We would definitely be a top ten token but they failed over and over again to build the tools needed for growth.
5 Years later.
A lot of developers and users have been disillusioned over those first few years back on STEEM but I think that we have turned a massive corner since those early days. It's a pity that we will never be able to get back that lost time and talent but at least we have gained so many new people that are dedicated to the mission.
Compared to the failed attempts to build games in the early days, we have real projects like @splinterlands who have brought blockchain gaming to new heights.
Not only that but they have done it the right way with constant development, a business model, onboarding options, marketing. A real business that is only going from strength to strength.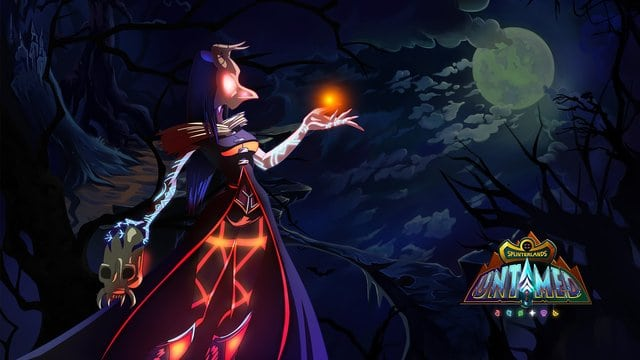 Real development that has tackled a lot of the issues facing all of the previous attempts at app building and finding solutions.
The same goes for some old options like hive.blog that hasn't seen real updates since it was created.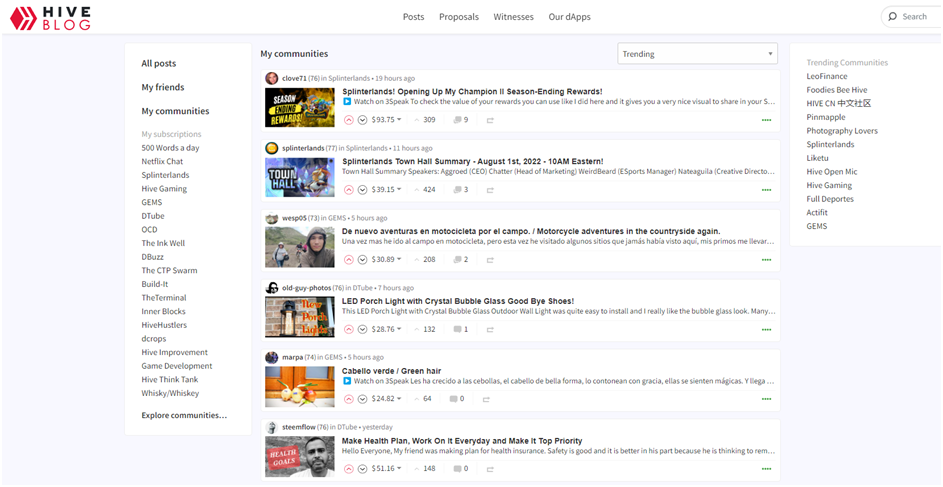 Compared to high quality options like peakd that has a solid development team and constant innovation.
Easy to use, account creation, token purchases, chat features, communities, editing.
A proper product that people can use. Now if only they would implement a few ads and rewards i would be very happy.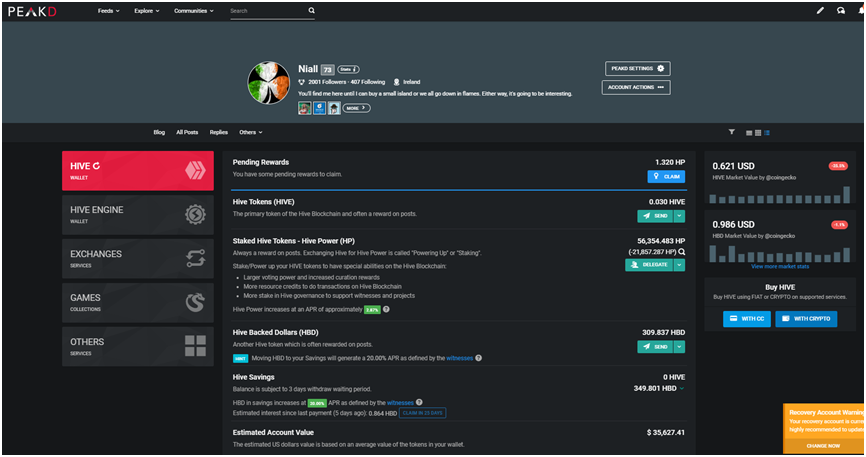 But we have real progress.
From the early days where i had to wait two weeks to open an account and needed a masters in crypto to purchase some tokens i can now do all of it in a few minutes on peakd and power up some Hive.
We should always have been a top twenty chain and only for the mismanagement of development would already be there but over the past couple of years i have seen the whole community moving in the right direction.
More and more second layer projects like @leofinance are making their own space on Hive and after HAF goes live i expect to see even more of them appearing.
We are building out this eco-system one step at a time but it is getting built. this is what will drive adoption and value to new heights.
When other project fail this year we will see Hive climbing the rankings one place at a time until we regain our rightful position among the top marketcap projects for the right reasons.
Building, development, usability, fun, community and value.
It's not a case of if but when in my mind.
There are too many good things being built here right now to not keep growing and climbing up the ranks.
It's great to be here and still active every day as that is the fastest way to achieve success on Hive.
It's not a get rich quick scheme.
It's a case of putting in the effort and you will see the rewards.
Posted Using LeoFinance Beta
---
---