Cheapest homes in Ireland.
Shit homes for great money.
I love keeping an eye on the housing market. Mostly because i am in the market for a better home but also because i do some work in the industry and have an eye out for an investment.
There is a few great renovation shows on tv here that focus on bargains and buildings but i really love watching Irelands cheapest homes.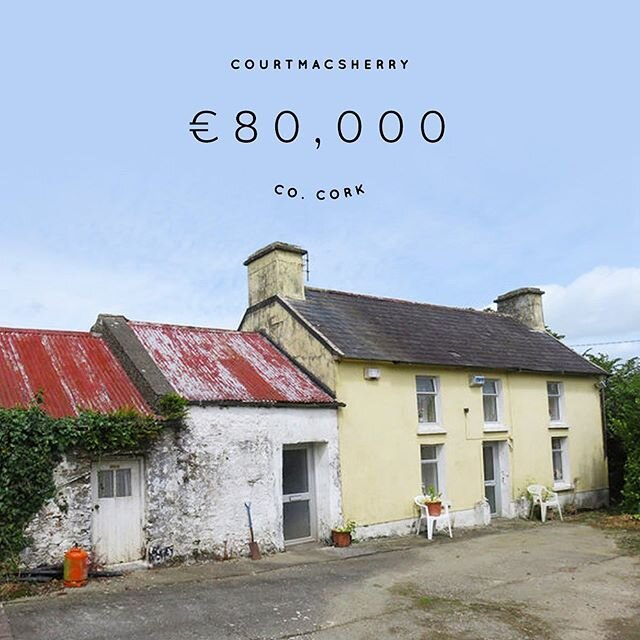 Ref: Cheapirishhouses
We sort through hundreds of properties every week and separate the diamonds from the rough so you don't have to. Our Instagram feed showcases just 1 find per day, but we have so many more waiting to be discovered! Our weekly newsletter gathers up everything that caught our eye under the €100k price tag for the past 7 days.
Now none of these are going to be state of the art mansions but for under €100K and with a little time and money they can be turned into spectacular homes.
There is value out there for anybody willing to compromise. That could be based on size, location, amenities but there are a lot of gems out there if you move a few miles away from the main towns.
The one in our area that featured on the show was bought for 80K with a pub license and I'm not sure how much money was put into it but the place is now a modern fully functioning pub with cafe and 6 rooms upstairs for i'm guessing under €350,000 with a large outdoor area.
You wouldn't buy a nice house for that kind of money but you could buy a 200 year old building and put the work into it.
Some of the houses featured on the show are bought and fully renovated for under €150K. A new three bed in my local area is going for €290,000 in the village with a second hand one not far behind it.
That is a huge difference in value and the older houses can be extended and brought into the modern world. Once you retain some of the existing structure you have a pretty free rein on changing the reverse of the property.
There is a lot to be said for searching out bargains and reusing them for accommodation instead of just trying to build more and more new houses. I have a friend looking to get back on his feet and get his own place so just found a perfect project house not too far from him for a stepping stone.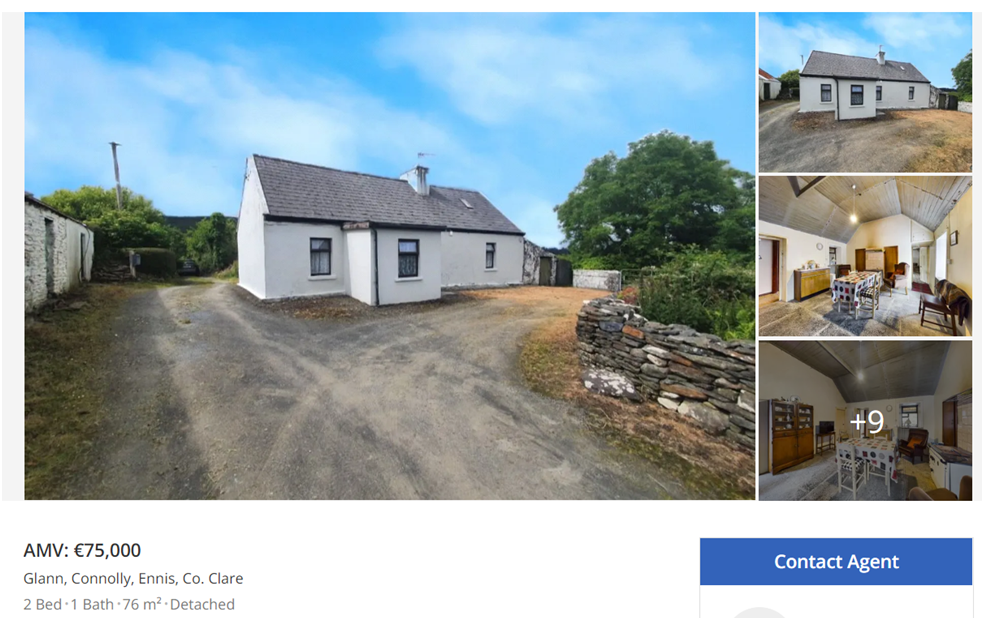 For €75K I'm half tempted to just buy it myself and if i had the time would take a proper look at it.
Put 20K into the place. Modernize it and flip it for a profit in the next couple of years. The location is good and a little time would go along way to restoring it.
There are lots of ways to make money in this life and this show is a great example of how to make it go as far as possible. Smart choices that can get you mortgage free very early and open up your choices from there.
Will I tokenize it and sell shares to the community. Own part of a house in Ireland and finance the build. 😂😂😂
Posted Using LeoFinance Beta
---
---