EU opens door for cryptocurrencies.
The EU opens the door, but not all the way.
Earlier this year the EU announced that it was introducing a legal framework around the use of cryptocurrencies.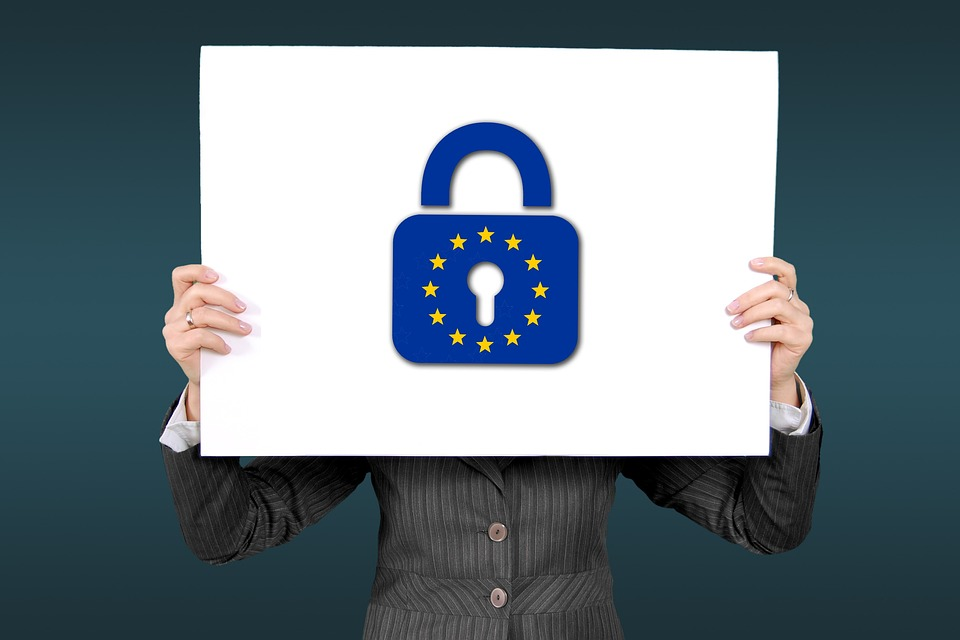 While this is welcome in one sense as to move forward as an industry we will need a proper set of rules and regulations to work with and the give some security to the projects operating in this area. We can see the mess that the SEC is making of the crypto industry in America by blurring the lines of what is allowed and what isn't on a regular basis. With a proper legal framework and clarity of the rules this would not be allowed to happen and we could see the industry start to gain traction instead of spending it's time fighting frivolous lawsuits form the SEC.
The EU is going about this differently with a set of regulations that can be followed even if they are highly restrictive and invasive.
Parliament endorsed the first EU rules to trace crypto-asset transfers, prevent money laundering, as well as common rules on supervision and customer protection.
Ref: Europarliment
The first part of this legislation covers the tracing of crypto assets as the first step of any government legislation is trying to control the flow of money and assume power over the industry.
Free speech, trade or markets are a virus to most politicians who seem to think that they need to have full control over every aspect of our lives. That is why crypto seems so dangerous to them as it has no borders or in decentralized cases no control.
the first piece of EU legislation for tracing transfers of crypto-assets like bitcoins and electronic money tokens. The text aims to ensure that crypto transfers, as is the case with any other financial operation, can always be traced and suspicious transactions blocked.
Ref: Europarliment
In other word, Control.....
That is the biggest negative of the legislation. To gain some structure the industry is going to have to give up a lot of it's control over how it operates and the privacy behind which it operates.
The second part of the legislation is the more positive side of it.
Key provisions for those issuing and trading crypto-assets (including asset-reference tokens and e-money tokens) cover transparency, disclosure, authorization and supervision of transactions. Consumers would be better informed about the risks, costs and charges linked to their operations. In addition, the new legal framework will support market integrity and financial stability by regulating public offers of crypto-assets.
Ref: Europarliment
At least with these new rules in place a person looking to operate a business can see how to set up a legal operation with clarity around the release of tokens, transfers, disclosure of operations and tax liabilities.
Crypto started out as the wild wild west with every man for themselves but like and community it found a need for laws, enforcement, culture to ensure the safety of it's citizens.
https://pixabay.com/photos/hammer-books-law-dish-lawyer-620011/
Now whether those are the laws that we would have liked or wanted is a different question but my point of view is that there were too many criminals in the system, robbing banks and attacking others.
Getting those people out of the community is worth giving up a little bit of freedom.
I think that most of us like operating in a space where there are very few rules outside of what we can enforce ourselves but that only works with the assumption that other people have a se tof morals that match our own and can be trusted not to fuck everybody else.
Crypto has proven time and time again that greed rules and a that there are too many out there willing to hurt others for their own profit.
That is why the last piece of the legislation is vital to the safe operating of all crypto users to be able to root out these bad actors and let the space grow without fear of scams, or at least a system to support victims.
Finally, the agreed text includes measures against market manipulation and to prevent money laundering, terrorist financing and other criminal activities. To counter money-laundering risks the (ESMA) should set up a public register for non-compliant crypto assets service.
It's not the legislation that we want right now but it's the legislation that we need.

Mainstream adoption has to start somewhere and until we have a proper frame work and guidelines for businesses to operate in the crypto space then the bigger companies won't jump in fully.
Some have tested the waters so far but only with the lightest touch. Even for normal investors who might be interested in crypto and blockchain companies they are going to be very reluctant to put money into an industry with so many scams and unknowns. It's just not the smart bet.
95% of crypto projects from five years ago are dead already which is a shocking survival rate. A lot of this is down to people starting projects with no experience, no adherence to legal structures, no business plan and no thought of how to actually run a business or a blockchain other than making money.
There are some exceptions but without any real framework to operate within it's hard to comply even for those who are trying to. Look at entities like Coinbase who have been trying to get clarity, have worked with the SEC to fit their ideals and still ended up with a letter in the post to shut them down. Is there any other industry out there that has the same problems? I don't think so.
Over time i do expect a lot more legislation to appear and with the borderless technology that is blockchain it will hopefully be across the globe as there are a lot of things that can begin once we know where the line is.
Regulation isn't fun, it isn't pretty but it is a necessary evil.
It's for the greater good. Now we just need to stay ahead of the game as early adopters to not get caught out too badly.
Posted Using LeoFinance Alpha
---
---