First LPUD of the year. The best time to get started.
Start as you mean to go on.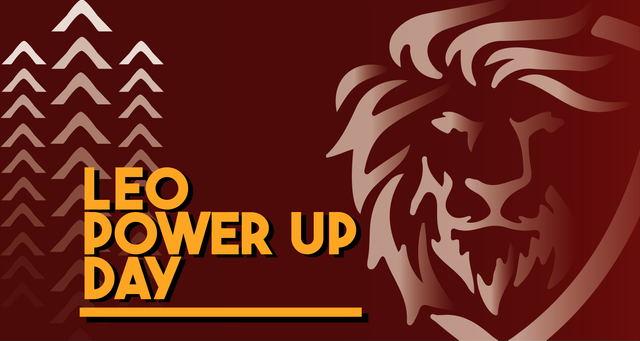 Every day is another chance to stack more LEO and build towards my 2023 goal of 100K LEO.
The LEO team has promised big things for 2023 which has gotten me very excited for what's to come.
We have Ad revenue coming for Leo holders, several social initiatives, Gamification, NFTization, the new UI is coming, social media strategies, SEO and Marketing campaigns, a parent website for the LeoVerse, strengthening the DeFi side, collaborations with projects in and out of Hive, influencer marketing and much, much more.
Ad revenue and LEO buybacks from the market will bring up the price. Especially at these levels it won't take much money to see green candles.

New UI. A faster, cleaner interface. Focused more on micro content and threads than on blogging. This should drive a lot more engagement and page views which in turn pushes up the ad revenue.

Gamification and nft's. To be honest I don't see much value in 95% of nft's unless they serve a real purpose so it depends on what the plan is. Making the site more fun and engaging however is exactly what we need to see more off. Titles, contests, LPUD and other ideas all make the community more active and engaged.

Collaborations, Influencers and marketing can be a big success or bigger waste of money depending on who, where and when. With the right connections and ideas it could lead to a lot more users as Khal aims to build the everything app but there is no point until the product is right. So many apps have gotten a wave of interest and collapsed under the strain very soon after. The site needs to be well built and battle tested before trying to bring in the masses. We still see a lot of legacy issues with it right now so there is a lot of work to do.
A lot has been promised. Can they deliver?
This is the big question really. If the LEO team can deliver on all of this then I would comfortably say that the project will be successful and that anybody holding LEO will be very happy in the next couple of years.
It's a lot to ask for and the track record so far is not 100%. Lots of great vision but nothing fully completed.
With that said I am putting my bets on LEO to be successful and will spend the rest of this years aiming to build my stack to 100K by new year.
For this LPUD that means another 2500LEO powered up and leader of the pack achieved.


Posted Using LeoFinance Beta
---
---