Ireland cleans up it's act.
We might not be great for solar power but we have wind and water in abundance.
It only makes sense to take advantage of that fact and use what we have to build a sustainable future. Sustainability and carbon emissions are the buzz words right now in business and economics but they are more important than just that.
They are vital to our future and survival of the human race. Maybe not today, maybe not tomorrow but bit by bit we are destroying the planet.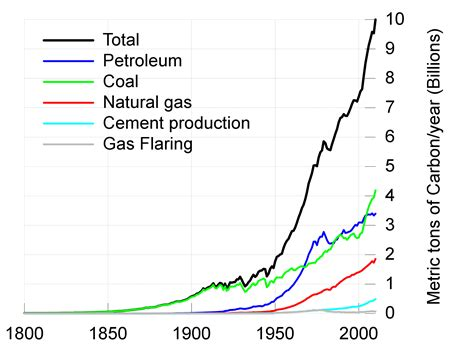 Ref: lumenlearning.comm
Just look at those graphics. Then see what the data says.
Carbon dioxide emissions are the primary driver of global climate change. It's widely recognized that to avoid the worst impacts of climate change, the world needs to urgently reduce emissions. But, how this responsibility is shared between regions, countries, and individuals has been an endless point of contention in international discussions.
Ref: Ourworldindata.
It's not looking good and the world knows this. That's why there is convention after convention between that powers that be to discuss options, about making plans, that they can meet over and then draw up figures that they will never achieve. It's how governments work.
Ireland is part of the EU and has to go with the majority in cases like this. Even if we weren't part of that agreement the numbers speak for themselves and we need to change our lifestyles. We need to take responsibility before it's too late to make a difference.
We have our own climate change targets in Ireland,
Ireland has committed to reducing its CO₂ emissions by 4.8% per annum from 2021- 2025 under the first carbon budget, energy related emissions were instead up 5.4% in 2021.
Ref: seai.ie
The government has rolled out varies taxes and incentives to try and meet these goals,
Carbon Tax
500,000 extra walking, cycling and public transport journeys per day by 2030
Increasing the proportion of kilometres driven by passenger electric cars to between 40 and 45% by 2030,
All replacements for bus and commuter rail vehicles and carriages to be low or zero carbon by 2030
Increased rollout of rural public transport through Connecting Ireland.
Reduce food waste by 50% and ensure that all plastic packaging is reusable or recyclable by 2030;
Retrofitting 500,000 homes to a B2 BER/carbon or cost optimal equivalent;
Significantly reducing chemical nitrogen fertilizer use to 325,000 tonnes per annum.
Increasing organically farmed land almost five-fold to 350,000 hectares.
Managing emissions from our dairy herd and transforming our model of beef production.
Complete the phase-out of coal and peat-fired electricity generation;
Increasing the proportion of renewable electricity to up to 80% by 2030, including up to 5 Gigawatts of offshore wind energy;
All info above sourced from gov.ie
All of these are positive points and to be fair to the government they have made progress on some of these fronts already with respect to retro fitting houses for energy efficiency and moving towards better farm practices'.
Now this week we are seeing the next big step towards hitting those carbon reductions and cleaning up our country.
Contracts awarded for four offshore wind farms this week.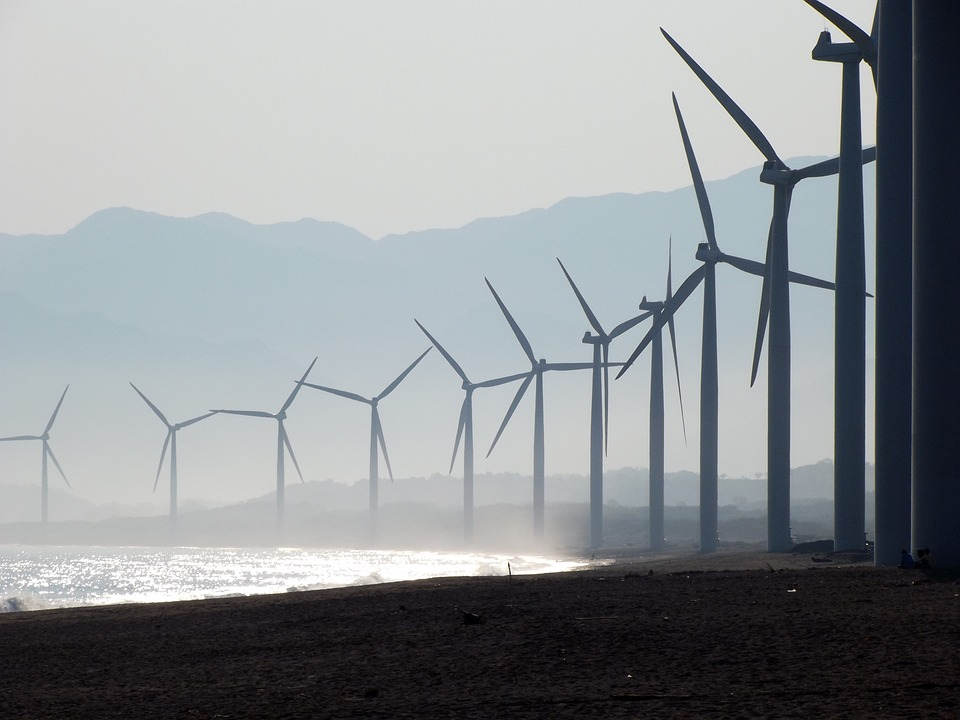 If these farms can get the full go ahead and raise the 9BN in funding needed to create them then they could be operational and supplying up to 25% of our energy needs by 2030.
This would be a huge achievement especially considering the past year that we have had and the supply issues of oil and gas form mainland Europe.
Having our won energy supply will reduce our reliance on other countries and also allow us to operate in a better and cleaner manner.
A breakthrough moment for the nation's clean energy ambitions has been declared after the development of four offshore wind farms moved a step closer to reality.
Four projects, three on the east coast and one on the west, have won state-backed contracts to supply huge volumes of green electricity with prices guaranteed for 20 years.
Ref Independant.ie.
I think that this will be a huge achievement once it gets off the ground and not only that good business as it will lock in the price for the next 20 years at a competitive rate from the auction.
the average price of electricity on the wholesale market during the energy crisis last year was €200 per MWh. That fell to €110-€130 recently but as the Government had set a maximum bid price of €150, having firms bid at the average price of €86 is being hailed as a win for consumers. Officials have suggested it could mean collective savings on bills for households and businesses running to hundreds of millions of euro a year.
This is the future of business in Ireland, Europe and the majority of developed countries in the world. This is why they are holding all of these summits to push more projects of this level.
Carbon emissions need to come down and while Ireland is a very small piece of this problem we have to make efforts to do what can be done. Ultimately it is down to the big production economies whether we will see real change or not but i do believe that the worldwide pressure will keep ramping up on the worst offenders until they make changes of their own.
Every sector and every business should be focused on the changes that they can make right now as the taxes will only get more severe while there are some very nice incentives to make positive changes to their operations.
At some point this will flip with less incentives to change and a lot more penalties for those who don't. That's how it goes. A carrot and stick approach.
These windfarms will mark a big change in how our whole country operates and combined with all of the other programs rolled out across multiple industries should bring about a big change in our carbon emissions. SOme people will object and some complain that they are unsightly but these will be 5-10KM off the coast line and i think create a nice viewpoint wherever they are placed.
It will be interesting to see how long it takes to get past all of the issues and fundraising to actually producing the electricity but it's what needs to be done.
Posted Using LeoFinance Alpha
---
---