Leo power up day. Adding another 1k LEO to my balance. 100 LEO prize inside.
The very first LEO power up day.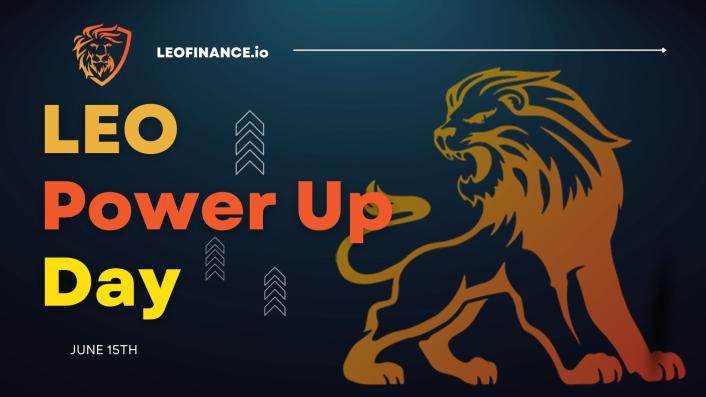 This is the very first LEO power up day which will be happening every month on the 15th from this time onwards.
I have already written about the highly lucrative contest going on for the next three months which can be found here.
And all of the prizes up for grabs.
Then you have this announcement from the Leofinance team here that has the official details for today.
Unfortunately I cannot participate since i don't fit the categories but that's ok by me. I think that it's far more important for the smaller accounts to have a chance to be involved and to get a taste for being a big gun.
More motivation for them to power up to those levels for real and climb the rankings.
The more people that we have powered up and involved in the community, the better it is for all of us and for the token itself.
That is why I powered up 1000 LEO just to support the initiative today prizes or no prizes.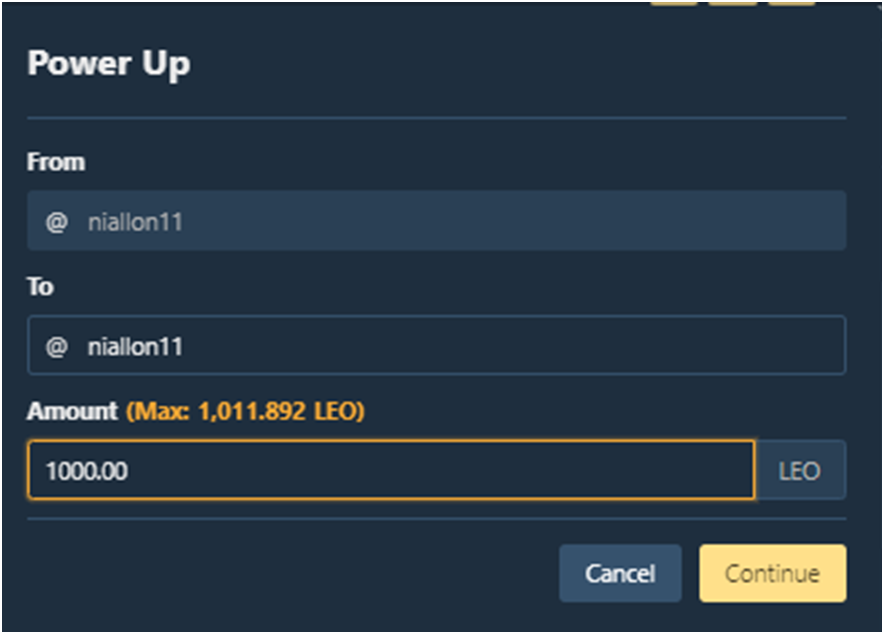 In fact I'm going to go even one better.
To help with next months power up I will give 100 LEO to the users that can guess to the closest number how much LEO gets powered up today.
It's a very simple contest.
Leave your guesses in the comments.
Must be placed before the official contest is over (midnight PST).
Closest to the right answer will get 100 LEO from me.
No upvotes or retweets needed.
This is just for fun so get your votes in now.
All a part of supporting the community.
Posted Using LeoFinance Beta
---
---