Muterra launches today. The latest web3 game on Hive.
Muterra Alpha version launches today.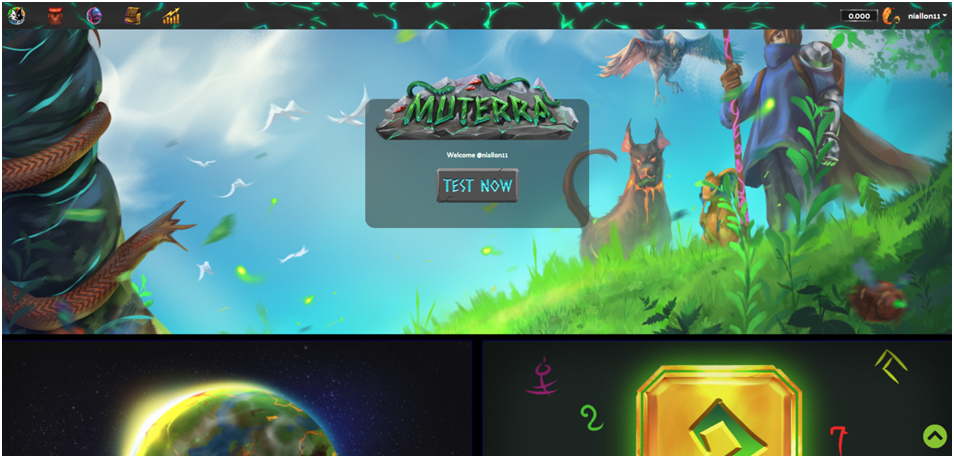 This is the latest game to launch on the hive blockchain and has cross chain integration with WAX for buying and selling assets as well.
Muterra is designed as a RPG trading card game.
It has play to earn elements.
The goal in playing is to tame all of the mutees in a post apocalyptic world.
Mutees are mutated animals that roam the world and come in four varieties. Earth, fire, air and water.
They all have their own stats and abilities.
Your job is to become a tamer and try to save humanity from these mutees.
The game will have web3 capabilities with an integrated marketplace.
A token economy and reward pools for holding assets and staking the tokens.
You can find more details in their latest post here. or read their whitepaper on discord here.
To play you will need assets and a license which will cost you a few hive to get started.
Tamer License is necessary to start earning from the game. Each Tamer License gives you 0.05 MUT per day per license and is priced at 20$ but the first 10,000 Licenses will be sold at a 50% discount on our website!
Today is launch day.
I bought 100 alpha packs for this game probably a year ago I would say
and thought that we would never see a launch after a long time and little news but we have finally gotten there.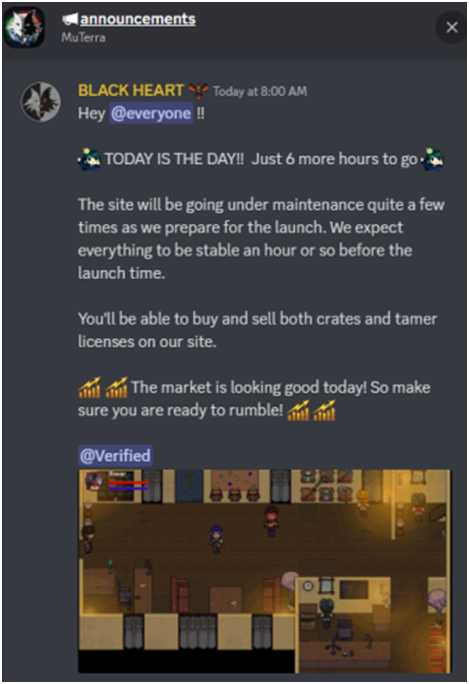 I'm not sure if the game will last or be a success but it's exciting to see a new project launch on hive and a new game to play with.
If you do jump from here to Muterra and sign into the game it would be great if you could add "NIALLON11" as the referrer in the wallet section. Thanks.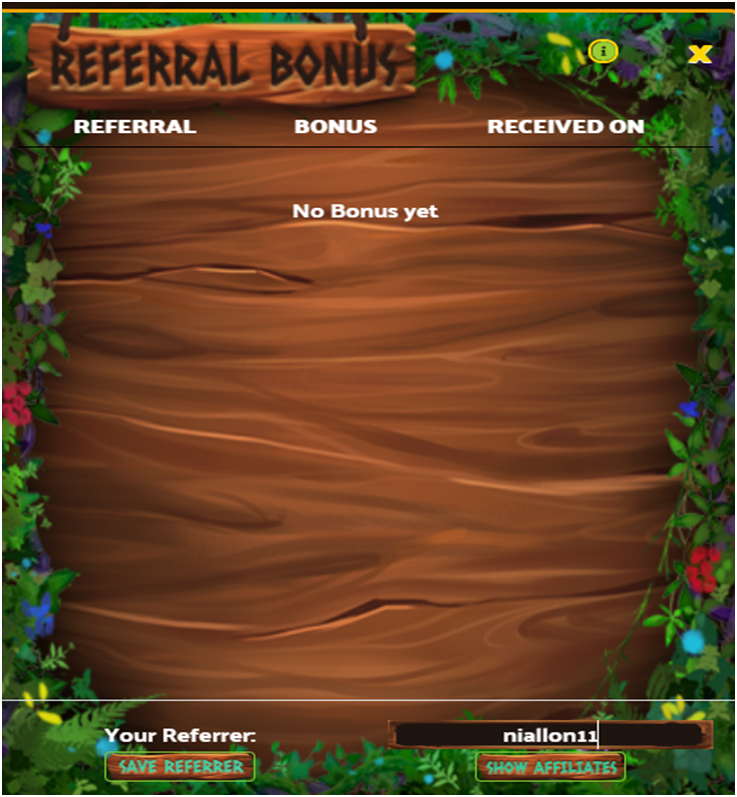 Opening my first packs.
Getting ready for the gameplay and for the assets airdrop by starting to open some of my packs. I have a hundred to open but i'll probably keep about 20 closed as it's always nice to have a few alpha packs if the game does get bigger. They are worth more airdrop points open but it's risk reward.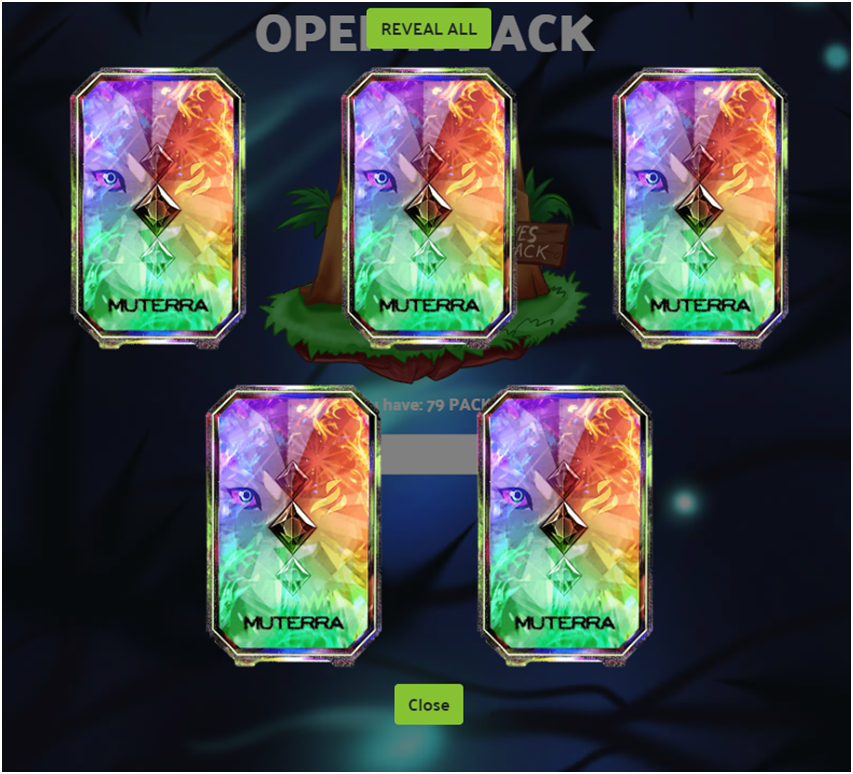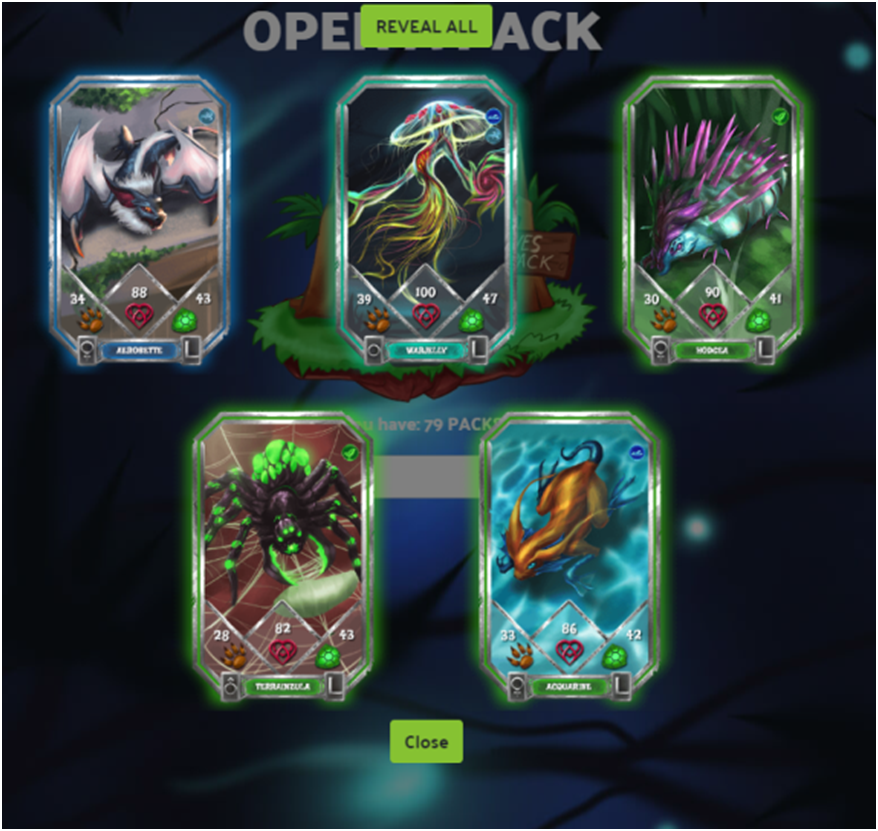 Nothing spectacular from my first five packs opened but since i have no idea how the game will play out yet there might be some very good ones for my deck.
That's part of the fun with a new game. Getting involved early and figuring out how it's all going to come together.
I just need to buy my tamers license now and open a few more packs to try out the game properly.
Posted Using LeoFinance Beta
---
---