Splinterlands - Stocking up my riftwatchers collection.
Prices have been dropping for the past month and i'm hoping to take full advantage of that. I spend a few weeks maxing out my chaos legion cards bar a few legendaries that are too expensive or not nessessary to my gameplay so now I'm working my way through riftwatchers.
All that rental income is going to building my deck even further and keep the DEC piling up. While rentals are on the floor at the moment I'm hoping that changes with land 2.0 but we will see.
The latest changes to the leagues and SPS changes have not gone down well with the community and we could see further drops in price if people are selling.
I know that we are in a long term bear market but things seem to be slowing down a lot right now in splinterlands and across crypto. I've seen it before though and won't panic. Bear markets are a time to accumulate and as long as splinterlands can survive the bear these are all good investments. It's not my first riftwatchers post as you can see here,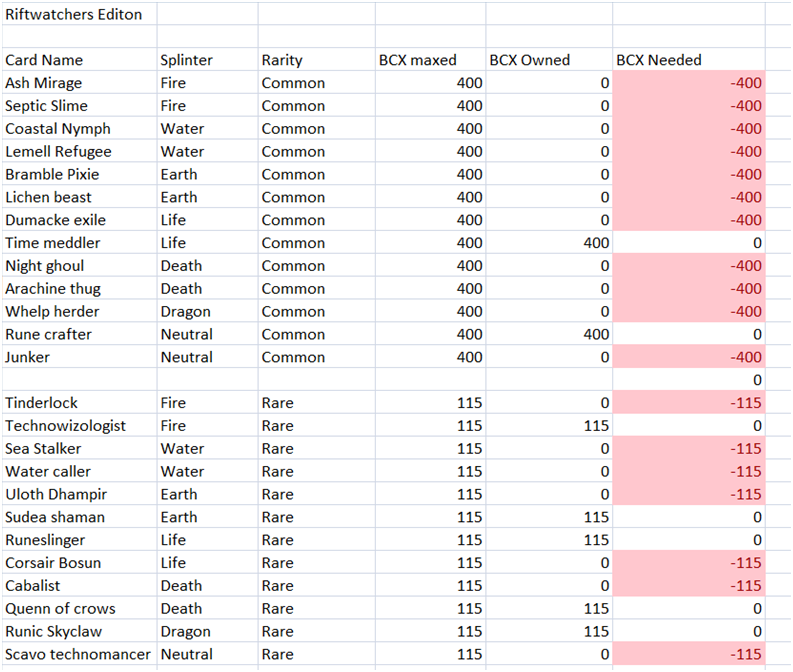 A slow start but a start all the same.
Now it's time to check the markets and see what i can add to the list. I have $100 build up from rentals so time to go shopping.
First of all I completed RAA, whom i had six of at a level three.
$25.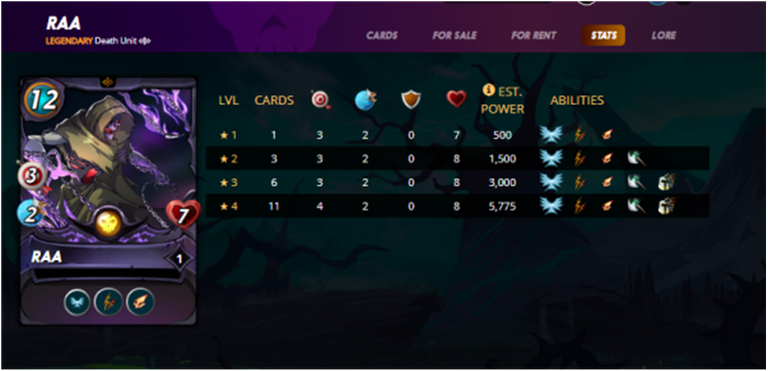 A seriously destructive card with 8 ranged per attack.
Then I went with death again for the 11 mana Night ghoul. I don't have any amour in death so this will offer some protection to me team. Or option two it goes straight on the rental market.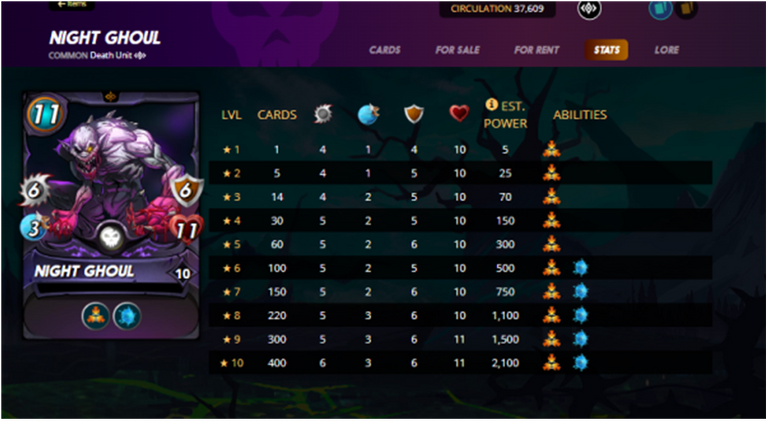 And lastly a water monster in Water caller who will be going straight on the rental market as i don't have a water team at the moment.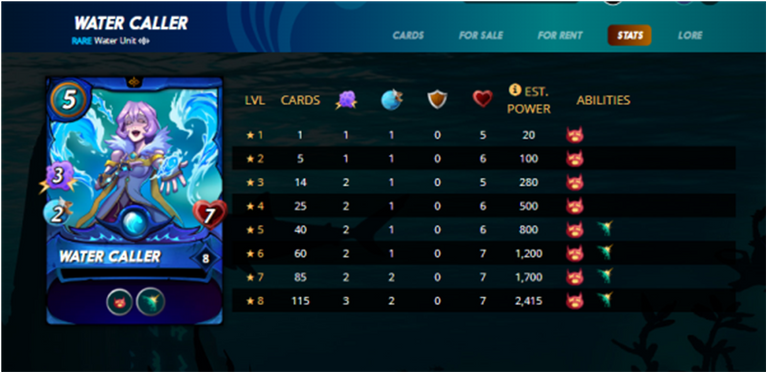 So that is three more Riftwatchers cards maxed out in the set with a few more to come this week hopefully. I've been struggling to get back into diamond at the moment so i'm expecting these new cards to give me a bit of a boost as i work my way back up the leagues.
Try for yourself.
If you haven't played the game before then now is the best time to join. Today is much better than tomorrow and a lot better than later.
Link to the game here.
Posted Using LeoFinance Alpha
---
---