The price of $CUB is rising slowly.
Is there a possibility of sustainable DEFI for CUB?

It's been a month since my last post on Cubfinance so it's not a bad time to check back in and see how things are progressing.
October: Cub Stats
Total CUB Supply
17,327,226
Market Cap
$370,311
Total CUB Burned
777,120
Price
$0.021
November: Cub Stats
Total CUB Supply
18,269,353
Market Cap
$462,841
Total CUB Burned
1,379,939
Price
$0.025
Signs of progression maybe???
If nothing else we are at least seeing the defi protocol start to generate some real external revenue which should always be the starting point for any successful project.
If you follow the leofinance teams account they have started to publish a monthly CUB report. The latest one has just been released today with the headline CUB Monthly Report | October 2022 - 350k CUB Bought & Burned, bHBD & bHIVE Liquidity Depth Grows 30% The report has a lot more detail on how the site has been operating over the past month but the infographics give a solid overview.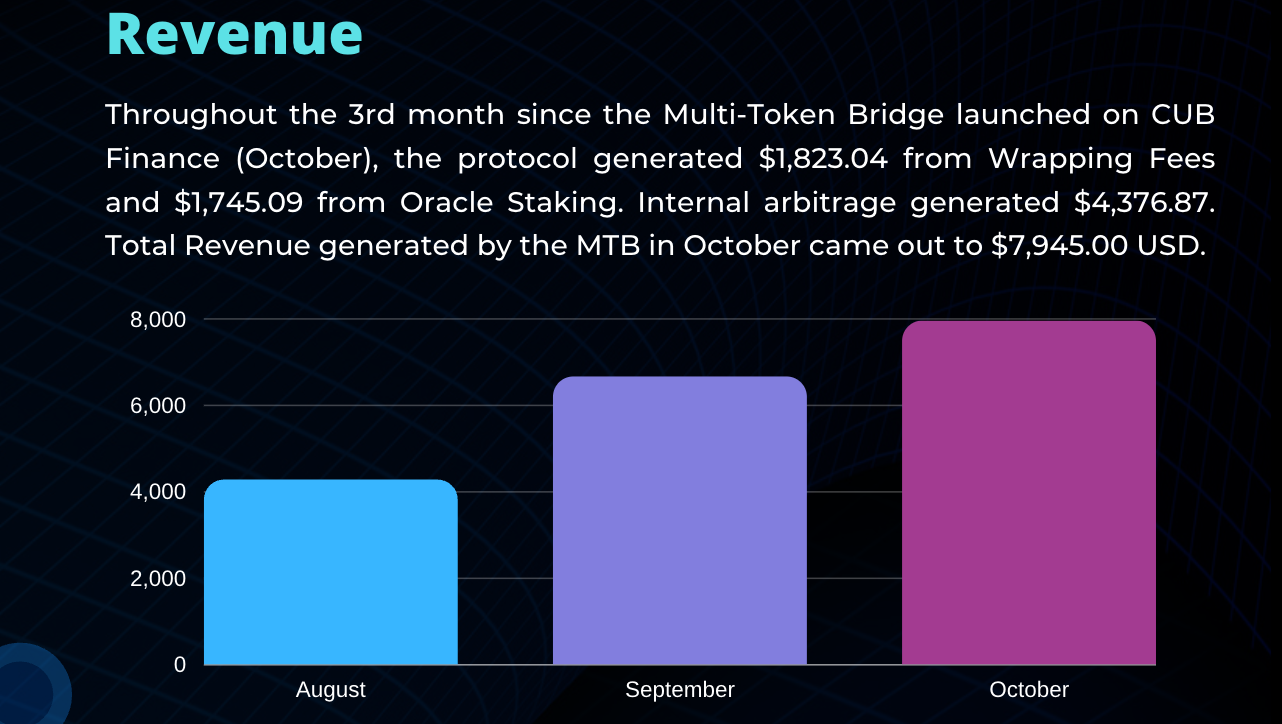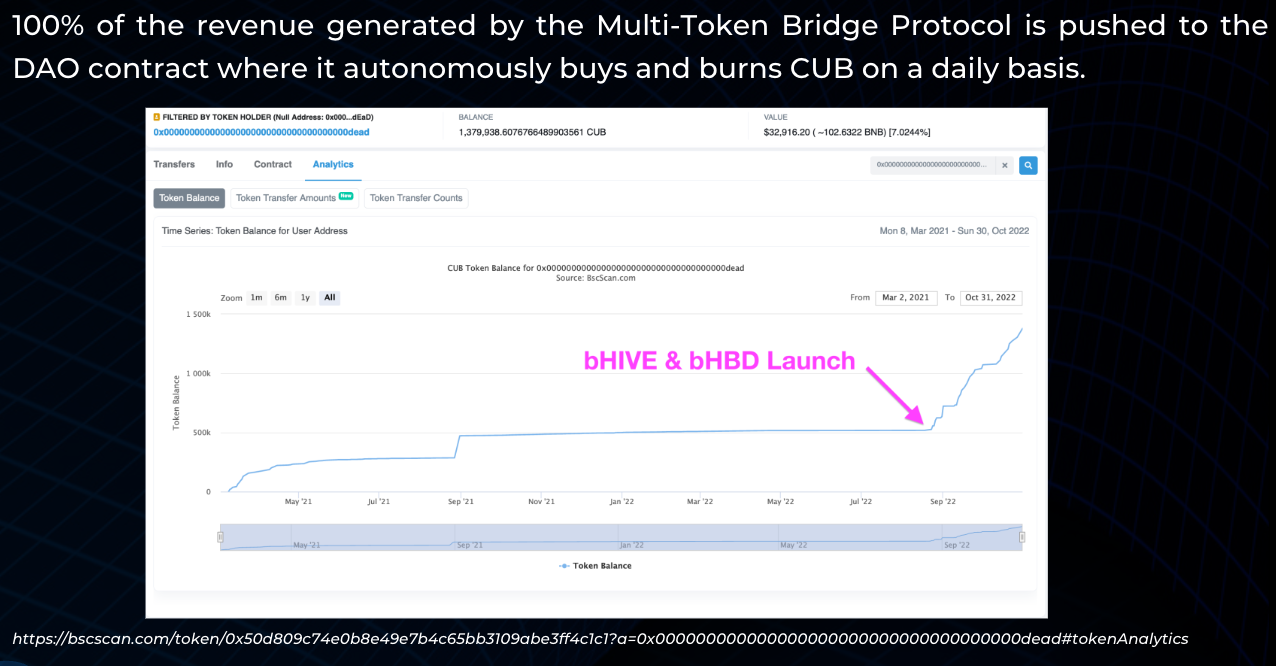 Revenue is going up month on month. More and more CUB is being taken out of supply. Turns out that this increases the price of the token.
The CUB DAO was forced to buy CUB at increasingly higher prices as each day passed. The MTB Revenue has officially outpaced the amount of CUB being sold on the market each day. In simple terms, this means that the DAO is forced to buy with slippage: pushing the CUB price up by a few basis points each time it buys CUB and burns it.
It looks like the new revenue mechanism is starting to work in our favor and soak up all of the extra supply. There are a lot of us that have been stacking and holding since the early days but even more that have been selling their new tokens constantly since the start which is fine for them to do.
Personally I would rather hold them for a much better price than 0.02c and keep increasing my holdings instead. There are no guarantees that the site will keep generating revenues like these every month going forward but for me it's worth the slight risk with the hope of seeing the price go back up to $1 at some stage.
I will be very interested to see how November turns out for the site and if there is consistent growth. If the team can keep generating these numbers combined with more and more Hive & HBD liquidity on the app then it looks like the price will keep rising and this should encourage even more growth going forward.
Interesting times for Cubfinance.
Posted Using LeoFinance Beta
---
---