Your chance to be a big lion, fast. 3 x 20K delegations up for grabs.
You read that right because it's the very first LEO power up day. June 15th.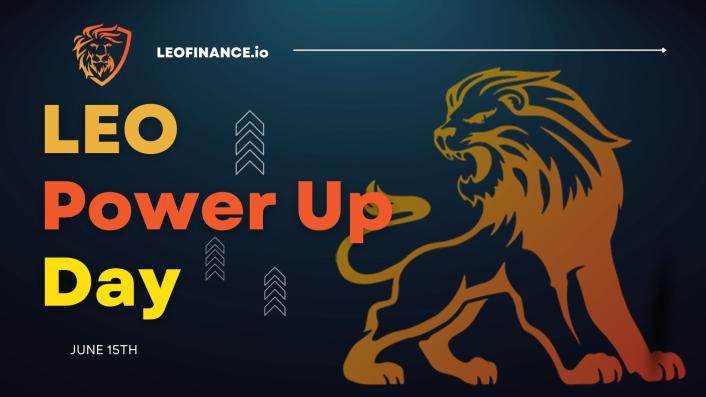 Full details can be found on the main post from @leogrowoth here, Leo power up day. but I'll break it down for you as well. However check out the post and give it a read for full list of terms and conditions.
The best part however is that there are three 20K delegations up for grabs. That's a whole lot of Leo power and will put you right up there with the other lions.
Breaking down the numbers for that 20K delegation will give you slightly over a 1 LEO upvote.
That means 0.5 LEO in curation for every vote, ten times a day.
That means 5 LEO curation rewards per day.
That means 35 LEO per week if you use your votes.
That will give you 140 over the period of the delegation or $14 of LEO for doing what you do every day anyway.
But that is just the monetary side of things. What it will really do is give you visibility. When you give people a vote and they hover over that rewards button, your name will be up there with leo.voter, onealpha, taskmaster4450 and the other top accounts.
That means a lot more than the rewards itself. It means a place in the community and brand recognition. It means that the next time you write a post that these people will remember the name and take a look or send back some votes.
Some ground rules to participate in LeoPowerUpDay:
Your total Leo Power (on the 15th) must be more than 200 and less than 20k.
You must power up at least 200 Leo on June 15th.
Reblog this post. Sorry, Leogrowth still needs to earn a follower base, these reblogs help us reach a wider audience.
Read the main post here.
But wait, there's more.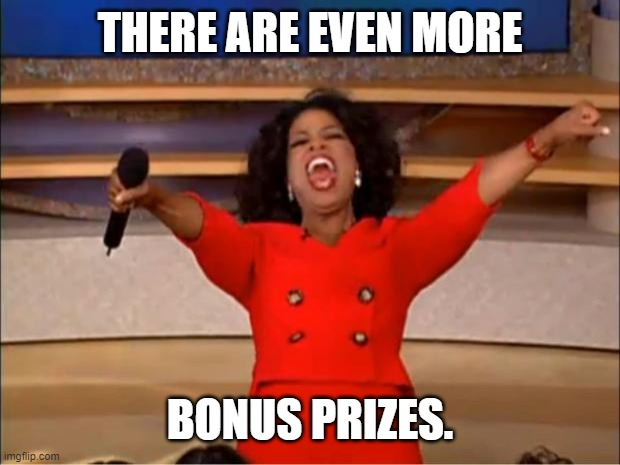 5k LP delegation for 3 weeks
3k LP delegation for 3 weeks
2.5K LP delegation for 3 weeks
2k delegation for 3 weeks
2k delegation for 3 weeks
1k delegation for 3 weeks


And even after all of that.

A 60K bad luck delegation for one terribly unlucky person that doesn't win a prize in any of the first three months.
Full details
https://leofinance.io/@onealfa/leo-power-up-day-insurance-bad-luck-prize
So it's very important to get involved with the first month's power up to be eligible for this amazing prize as well as all of the others on offer for the initiative.
I think that this will be a big success and should see a lot of LEO powered up on the 15th. It's important to show our long term commitment to the community and to leofinance by powering up where we can. Unfortunately I will not be eligible for the contest but i will buy some LEO and power it up in support of the initiative.
There is one week left until power up so it gives everybody a great chance to pull together the 200 LEO needed to compete in the initiative.
Posted Using LeoFinance Beta
---
---