A Fun 2 Hour DJ Mix - Drum & Bass - Platform Podcast From 2020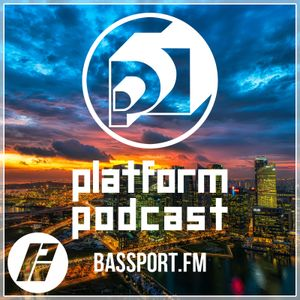 Can't believe my last appearance on a live Platform Podcast was nearly 2 years ago. How time has flied!
2020 was a pretty nuts year though wasn't it?
The whole world was turned upside down with everything that happened with Covid but we still kept plugging along each month and pushed our boundaries as far as we could with the Platform Podcast.
It was a 2 hour long show where myself and DJ Pi did a back to back livestream, mixing our favourite drum & bass tunes each month.
We managed to take things up a notch towards the end of the year where we were able to sync up the tunes we were playing so we could effectively "hand over" the mix, despite being at opposite ends of the country.
I can't give away all our secrets on how we did it but I remember the excitement of the hand over as we did it 3 times each show!
Compared to the Havey's Highlights podcast I shared the other day, my microphone and mix set-up sounds a lot more "professional" vs the early days! I guess that's practice does over time :)
Anyway, I was looking for a different tune that I put in to one of the mixes but found this one from November 2020 which actually features some of my favourite tunes from the last 15 or so years.
The last 30 minutes is a proper nostalgia trip and I think I may have to give Pi a call, see what's gwan :)
Enjoy this mix!
---
---