A Token Red Card To Spoil Arsenal's Partey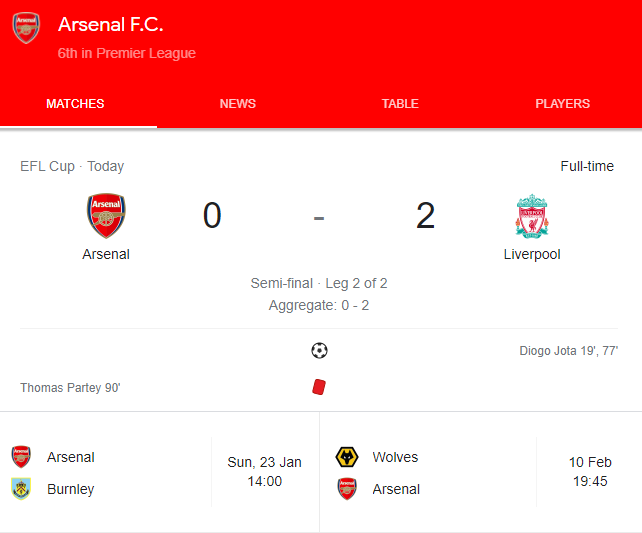 Source
Being a part time Arsenal fan, I watched the Carabao Cup game tonight and didn't quite know what to expect in terms of a result. However, one outcome was never in doubt.
And that was an Arsenal player getting sent off!
This time it was Thomas Partey and you just have to laugh with a wry smile. The dude gets dumped out the African Cup of Nations, catches a flight back to London as he wants to play for Arsenal.
Arrives at midday, comes off the subs bench half way through the second half at 1-0 down, then does two shocking fouls within 3 minutes of each and is sent off!
I know Arsenal played resolutely with 10 men in last week's first leg of the cup but that was still 0-0 when Xhaka saw red!
Perhaps Arteta should just field 10 players next match and strategise during the week with one less player.
There was a stat that came up at the end of the match which showed since Arteta became Arsenal manager in Dec 2019, his team have faced 14 red cards. The next highest team in that time has 8!
Liverpool were the stronger team on the night, can only imagine what might have happened if Laca's shot wasn't saved on to the bar in the first half.
Still, at least there's 4th place to play for... or maybe finishing a match with 11 players is the new trophy lol.
Ah well, back to the studio!
Nicky
---
---