Alright Fine, I'll Try Remixing Crockett's Theme...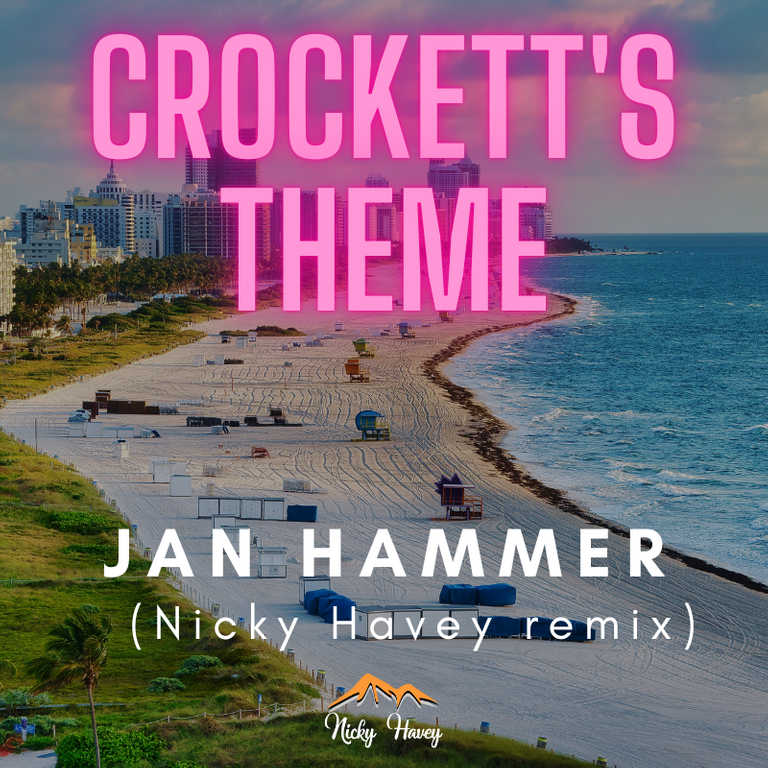 Earlier in the year on BBC's Top Gear, they were pissing around in Florida and were wearing "Miami" themed T-Shirts.
That's when the BBC Producers decided to play in the background this absolute anthem that I haven't heard in such a long time.
The original was made for 80s crime drama Miami Vice but it has been sampled and used many times since then.
After having a look around YouTube to see if there were any drum & bass versions, the best I could find was from a DJ on Soundcloud who, by his own admission in his track description, apologised for the "sun-dried chicken shit" in his production skills but tbh, I think it wasn't too bad. It just needed some touching up.
But that was back in 2005, we're now in 2022 so it's time to spruce things up a bit!
Miami Bass
I spoke to a friend I met up with earlier after leaving a voice note last night with the main melody of this tune and so I thought I'd get to work on it.
The hunt was on to find the track, download it and then put it in to my music software.
Bear in mind, I now have no keyboard as that's packed away, along with my DJ gear. So I had to go back to old school production and just use my mouse and keyboard to program the notes!
Anyway, once I time synced the original into 174BPM, it was way too fast, so I half timed it to 87BPM which I think works a LOT better.
There were still a few discrepancies in the timing of the track to dnb beats so I have done some editing to tighten that up (although some instances can be heard in this rough demo below.
When I was in Cornwall earlier in the year, I met up with a fellow music producer who sent me some drum beat packs that I've put to work in this remix - it's far easier than trying to do my own and actually, they are far better than me doing my own lol.
I mimicked the chords used in a string synth just to help give them a little more warmth in my remix, along with the sub bass and rhythmic bassline by adding my own. I also added another drone like synth in the beginning to go on top of the original for more impact.
Then of course the sound effects to knit everything in together and this is the rough version I have created so far!
Hope you enjoy and I may get to finish this one off soon, ready for mastering :)
---
---