Flashback To The DJ Mixing Days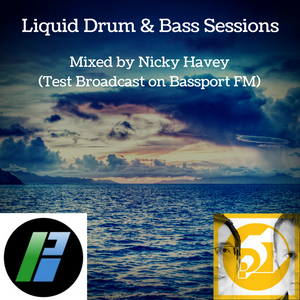 My brother got me feeling a little nostalgic earlier today as we reflected on a camping trip we did in Summer of 2015.
What a summer that was for me - I ventured out to USA, Canada, Australia and then, before starting a new job, we decided to head up to the Lake District for a few days to see off a fine Summer.
As the day went on, I fancied stumbling back through my Mixcloud page which has a thick layer of dust over it ever since I stopped with the Platform Project back at the end of 2020.
I was suffering from massive burnout towards the end of that year and being offline for 6 months helped but that's besides the point here.
There was a "test" mix I found from 2018 which would be my first live appearance on the Platform Project which aimed to give drum & bass artists a bit of a bump on our show so other labels could reach out to them and release their music.
It was more of a sound check if anything but it turned out well after all the practice I put in to the transitions, making sure the microphone was all working and people could actually hear the music.
I don't normally like hearing my own voice back, especially from the early days, so totally awks 🙃
So if you can work your way past that at least, the tunes are pretty good. I quite liked when the heavier drop from Marcus Visionary comes in towards the end of the mix - who doesn't like a bit of filth haha!
Anyway, enjoy this flashback to 2018 - if I can get some more time in the coming months, I'll see if I can get another mix going :)
---
---