When I First Started A Drum & Bass Podcast - Havey's Highlights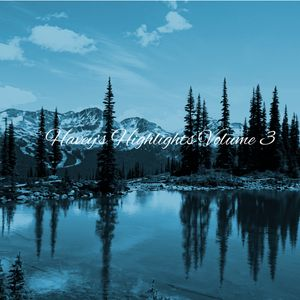 After slumping in to the darkness yesterday, I was flicking through some old, OLD mixes I made when I first wanted to start doing my own Drum & Bass podcasts.
My first two were pretty rusty as I had a basic set of decks, like they were just the two jog wheels and frequency dials but hey, we all had to start somewhere!
However, Havey's Highlights podcast volume 3 saw me get my hands on the Pioneer DDJ SB2s and it transformed my mixing, made everything a lot easier and I paid for the pitch extension too.
This helped blend tracks together that had a similar key so the transitions were little more melodic and not as harsh.
With this track list, there were a couple of brilliant tunes from Al Pack and Solace, along with the opening tune which set the pace.
Silence Groove's remix of Morcheeba's Blue Chair is up there as well.
However, my favourite is the "Get High" track which is so groovy, a characteristic of Al Pack's tunes.
Hearing that again has perked me right up today and it's been a little earworm, see if you can see why :)
Sorry for the dodgy presenting skills lol, I cringed as much as you listening back!
To think this was 2016, what noob I was back then :)
When HHX?
I think my last Havey's Highlights was 9 and I'll probably look at getting things set-up with my music gear again over the winter. The long nights need some entertaining so watch this space! I have released a lot of tracks this year so might wangle some of those in.
For now, enjoy this mix from the archives!
---
---