Spending $1,000,000 in 72 hours !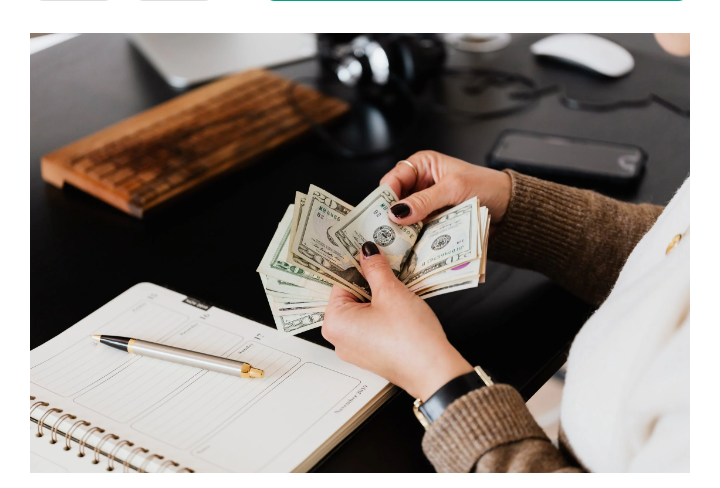 Image Source
Every human being has needs at every point in our lives. A lot of times we live by wishes due to our inability of accessing the amount of money we need to accomplish our wishes. No wonder this popular saying that "if wishes were horses🐎, beggars would ride🤩. @iconnellys put up this challenge in his amazing community of #Campusgistars and at this point, I wonder if he will assist me in making these my following wishes come to reality with $1m 🤔.
Now take a closer look at my drafted to-do list with the huge amount of money which is #680,000, 000 when converted to my local currency considering the current amount of a dollar per naira.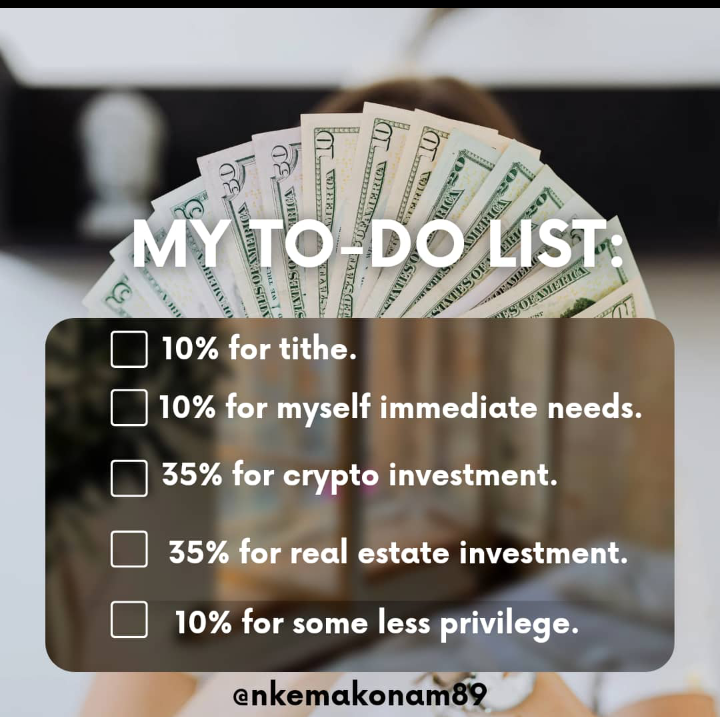 Image made by me using #canva
As a Christian who believes in tithing, I will humbly pay my tithe using 10% of the money. This might be difficult for me because it's a whole lot of money 🤩, but then I have to consider that God does not calculate anything while blessing me. The second on my list is 10% of the money for my personal needs. Of course, as a woman, I always have needs and so many of them have been wishes considering the money involved in quenching some cravings. Shopping with the 10% will be my long waited dream come true because I will surely rebrand myself with it and be happier. There is this particular car I have wished for but it cost millions of naira, getting the most quality human hair will not hurt🤩 and this costs a whole lot of money, and so many designers wear you know 😉. Ordinarily, I may not consider that but then having this kind of huge sum? I will sure pamper myself with it to my taste.
Here comes the most sensitive part of my to-do list which is a crypto investment. It's no longer news that #crypto holders have a promising future and even without these wishes here on my table, it's one of my real plans to use my physical cash to invest in crypto. However, it will be my dream come true to invest 35% of $1m into crypto and enjoy the dividends in the long run. Recently, I have seen BRO holders earning good upvotes here in hive just by holding bro token, I wouldn't hesitate to buy as much as this token as I can plus other coins as well.
Talking about real estate, I have been in this business for close to 2 years now and I can tell you that real estate is one of the best investments one can achieve. So with 35% of $1m, I will invest it in buying one of the best luxuries in Lekki phase one, Lagos State, and also some plots of land which will appreciate in a few years to come. That means I might become a billionaire automatically with time if all these investments put smiles on my face 🤗.
Finally, the less privileged wouldn't be left out. I know a lot of them and putting smiles on their faces with the remaining 10% wouldn't be a bad idea. I am sure most of them will keep praying for me for touching their lives positively. Remember, this money must be finished in 3 days or I die according to the contest description Here, so I have ended up spending all wisely.
This is my entry to the #contest and I hereby invite @jmis101 and @sommylove to participate.
Thanks for reading !!!
---
---