Introduction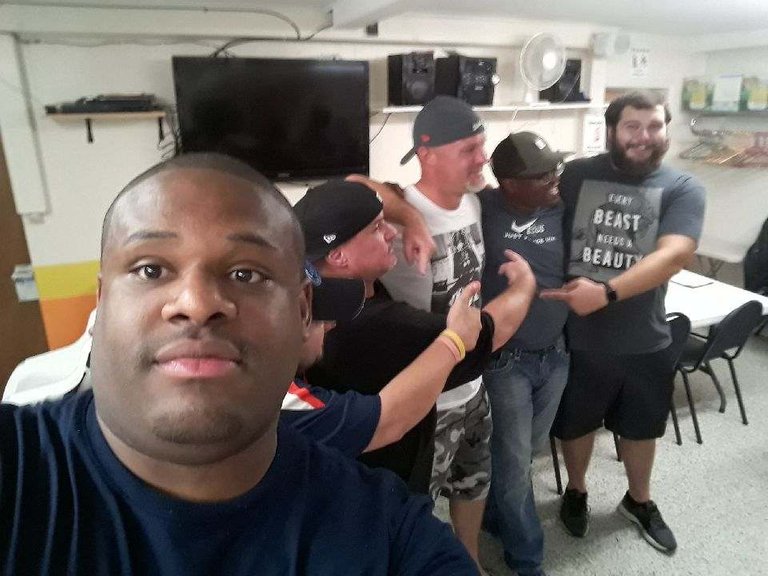 See the guy holding the camera?
Hello, my name is Daron, and I am in Recovery
Well, not active recovery anymore, but yeah, at one time I was a very active drinker, drug user, gang banger, jail inmate, prisoner, and eventually homeless Heroin addict.
God and the twelve-step programs saved my life, and I mean that as seriously as I can.
But this post is not about that!
Moving on...
Part of my recovery process was attending a program called Endeavor House Ministries which was a faith-based program. I became active in a local church, which I still attend today, and actually stayed at the house a full year after graduating from the program to run the place. I met a lot of very good people and a lot that are not here with us today. Some that are, but at the same time, are not. Read on...
Discord...
When I first joined Steemit about four years ago, under my previous account nobutsd, which is sadly now owned by phishers, I wrote extensively about my recovery process, and I had moderate support from the community. More important and relevant to this, I "lobbied" in the Peace Abundance & Liberty server on Discord for them to create a "Recovery" chat room. I am proud to say that four-plus years later, I was actively talking to people there today. Hopefully, it has helped at least one person to have a better life.
Moving Forward...
Since Covid, I have found myself slipping and drinking more than I should, and since the Meeting rooms are closed, I am now going to spend some time each day in the chat I got started, and try out that whole "Give it away to keep it" thing. I mean, it worked for Heroin. I need to get back to my roots, I think.
By The Way...
The picture I used here I used for a reason. I am the shorter white guy in the black hat, but the guy holding the phone is one of those guys that are kind of here and kind of not. You see, he continued to use, and eventually, that led him to kill the ninety-three-year-old father of a guy from a church that was trying to help him. You can read the story -HERE-, but for the purpose of this post, it is clear that we should all be thankful we are here because we are not here for long.
---
---