ASKLEO: SHOULD THERE BE AN EARNING CAP ON HIVE?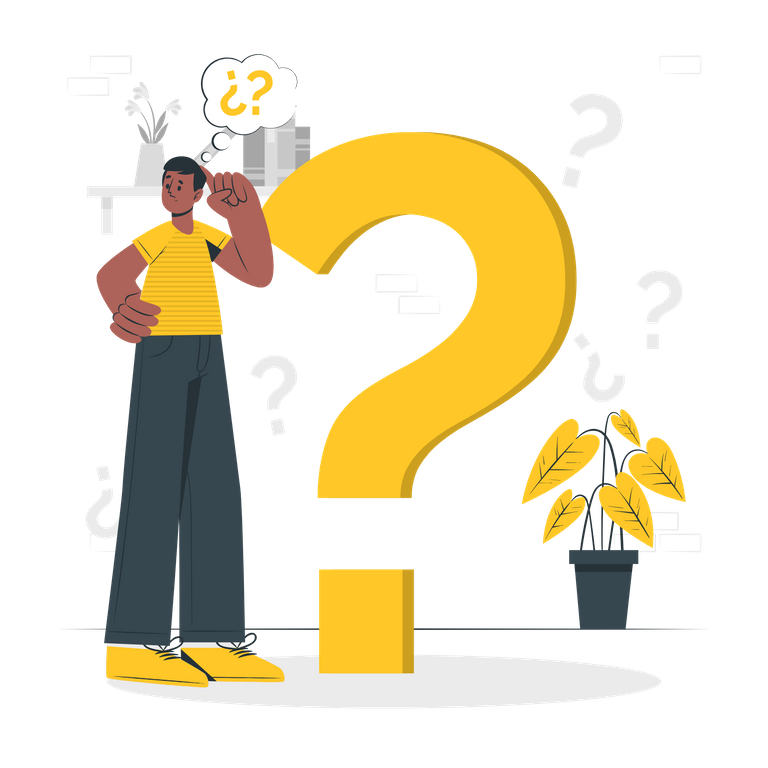 People illustrations by Storyset
Recently I noticed that one of my favourite authors on Hive has been getting massive downvotes on his posts, and I left sorry for him because no one is out to defend him, understandably so because he is a top author and stakeholder on Hive and there aren't that many people above him.
I also find it quite surprising that he isn't making a fuss about it. If I were in his shoes I probably would have made a dozen posts about it cussing people out, but here he is still putting in the same amount of work regardless, and I love that about him– his work ethic. Despite being a top earner/stakeholder on Hive he still churns out posts and comments like no other on the blockchain.
However, when I did peruse his account in my nosey bid to find out why he was getting downvotes, I discovered something interesting, and that made me rethink my initial position on the downvotes. Before this discovery I thought there was no moral ground to justify what I considered to be bullying of someone who is contributing so much to the chain, however, $150+ daily upvotes (for several articles) seemed quite extreme.
In his defence, he is putting in the work. He is not only putting out multiple articles, but he also engages with other users and community projects. He probably has the best-looking chart in terms of on-chain activities. The good thing is that most of that value he gets in terms of upvotes has been powered up and not sold in the market, but is this still justifiable?
According to a report by Influencer Marketing Hub, the average YouTuber with 100,000 subscribers can earn anywhere from $12,000 to $24,000 per year. However, this can vary widely based on the type of content and the niche that the creator is in.
There is certainly no one on the hive blockchain reaching 100,000 people a year, so I don't believe anyone should be earning close to this figure on Hive, both in post and curation rewards. Yes, value is subjective but we must gauge and compare it to standard metrics or we would have a broken reward system, which I believe exists currently and all active earners on Hive benefit from it.
The problem with having a broken reward system is that it turns a platform from being merit-based to becoming nepotistic, where privilege and influence determine who gets what and when. No one cares about data or how much traction or value their content is bringing into the hive ecosystem.
A counterargument would be that hive is still a small project and the overcompensation of creators is an incentive to keep them active on the chain. Even if that were the case, we aren't doing distribution right to maintain a good retention rate because many are leaving the chain because they are not making enough to stay active.
I don't think Hive is in the position to support Many full-time creators, but it can do a lot better with the widespread use of the reward pool. I also think the reward pool should be used for more entrepreneurial purposes that can empower hivians and reduce their dependence on upvotes. This way hivians can build capacity, improve their purchasing power and invest in Hive with fiat.
Should there be an earning/curation cap on Hive? Yes, I think so. This could help reduce the inequality that exists amongst stakeholders and strengthen the blockchain middle class. I honestly think most people will invest and stake more if they earned enough above their threshold for survival. Most of the active users on Hive are from developing countries and I do not know why this isn't factored in the distribution process.
Empower these people so they empower their communities and by extension hive through positive network effects. Most people here aren't content creators but they do have some value that can benefit the chain, we just have to figure out a way to do that without wrecking the chain. The idea of distributing high-volume tokens amongst a selected few has made a lot of users feel excluded and eventually lead to their exit.
These are my thoughts on the matter, kindly share yours in the comment section.
---
Exciting news! The #Leofinance Zealy campaign just got even better with an increased prize pool! Join now and earn your share of the rewards while learning about the world of #cryptocurrency. Use my link to sign up: https://zealy.io/c/leofinance-4960/invite/Al30BB3V8WeATx6vpubKT
---
Posted Using LeoFinance Alpha
---
---