INVESTING IS FUN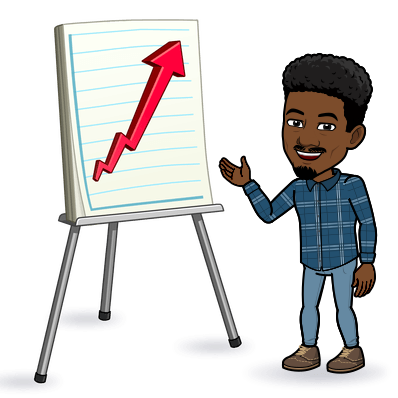 Most people think of investing as a painful, self-depriving endeavour that rips you off all the good things of life--that you care about. But is this true? Is investing a soulless activity that robs you of your joy?
I used to think investing was boring. hated the idea of depriving myself of so many things just so I can have those same things later in life. It made no sense to me.
We all want to live a full and meaningful life without sacrificing too much of ourselves and that entails doing the right things with our time and resources, and still have time for other things we care about like our friends, family, our passion, etc.
I think we can live a balanced and rich life by doing seemingly herculean tasks (like investing) in a detailed and structured way. I try to break the process of investing into tiny seemingly insignificant bits. This way I don't have to worry about the macro but the micro.
For instance, if I need a certain sum of money, I determine the following:
How long will it take me to gather this amount?
What do I have to do to achieve this early day?
Setting realistic time frames around your goals gives you the urgency and awareness to pursue them diligently. This is followed by outlining actionable steps that would bring your goals to fruition.
Once I answer these I incorporate it into my daily routine and it becomes an almost mindless chore I carry out daily. I don't need to constantly think about how to achieve my goal, I just know that as long as I follow my routine my goal is in plain sight.
This is how I stay unperturbed about the future. Although sometimes life throws things your way and you might have to re-strategies but on a general scale making your long-term plans part of your daily routine simplifies your life.
The other benefit of incorporating your long-term goals into your daily routine is that it gives you a deep sense of purpose. You are not drafting through unaware and unprepared; your every move is pushing you towards your goal.
In conclusion, taking a big problem and breaking it down into bits makes it more feasible and solvable in the long and short run. Incorporating those tiny tasks into your daily life makes the whole goal less time and energy-consuming. This is how I control the worries and anxieties around my finances.
Posted Using LeoFinance Beta
---
---