HOW LONG CAN THIS BULL RUN?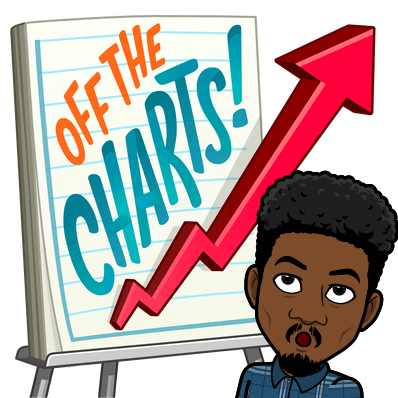 So @mistakili visited me today, finally. As expected when two crypto-bros meet, we talk about crypto--and money and investment. I find our friendship wholesome and it is nice seeing a fellow crypto-bro thriving.
RELATIONSHIPS
Before I go into some of the things we discussed briefly, I want to say that relationships are very important, even more, important than money. So while you go about posting and sharing your ideas here, make genuine connections with as many people as possible.
Our little chit-chat today might translate into some 'likkle' change for me. Although I like to think I am lucky, in retrospect, I think my relationships with people have paved the way for me i.e Someone refers or puts in a good word for me and that's how I make new connections. Remember in life, it's not solely about what you know. The people you know count as well.
CRYPTOCURRENCY
The conversation today was about the bull run. There are a lot of talks about it coming to an end soon. Unlike most people, I and Akin seem to have different a point of view. We think the bull run would last longer than most people think.
There is a lot more substance to the crypto sphere than there was four years ago. We have some of the big multinational companies investing. Even countries are getting involved in the mining process.
What's my prediction? Well, I think things would kick off when most people are anticipating the bear run. It will kick in so hard that many will make silly moves, FOMO and lose a lot of money.
For now, there are a lot of curious hands and those who play and make the market know this and they will use it to their advantage. I think the best is yet to come and that will start to unfold in the next 2-6 months.
However, it is better to be safe than sorry, so stack those stablecoins (I should take my advice). As much as I want to be optimistic about the market, it is only fair that one has a contingency plan.
As I anticipate the bear-run, I am putting down some money for little business. I have finally given up on the idea of doing a 9-5 job. It is certainly not my time. Do you have plans for the bear run?
HIVE
At this point, I think hive will hit $2-$4 within the time frame I gave above. I think we will start to see those numbers around December or January. It is just a hunch, based on what I see occurring within the hive ecosystem.
I don't do TA, but I base my decision and predictions on the news, development, and conversations around hive. Plus, trust our favourite people to occasionally pump hive. I guess they are starting to see that there isn't much on our sister chain.
Speaking about our sister chain, what happened to the guy who bought it? I haven't seen him in the news for some time now
Anyway, I would like to hear what you think will happen in the next 2-6 months in the crypto market. Do you foresee a continuous upward movement? Or do you think the bear will come running in December?
---
CONTACT AND SUPPORT
Discord: nonsowrites#0031
Twitter: iAM__NONSO
Telegram: @nonsowrites
BSC wallet: 0x88B30Cfe2cC50c84A673E7e0befF6b865D362E01
Bitcoin Address: bc1qprsj8vk576nev278ymqnxuc67vredaz0wjxymp
Posted Using LeoFinance Beta
---
---