PUTTING MY MONEY WHERE MY MOUTH IS…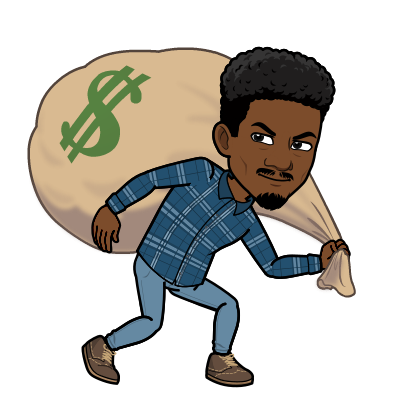 I do happen to be good with predictions--not from a technical standpoint (edicted that part covered) but based on two fundamental principles:
Development.
Community development.
Those are the two things I look out for whenever I want to invest in any coin. Hype is another good indicator but it is quite a gamble. For instance, when I got news of the hivepunk I knew there was going to be hyped up.
Fortunately this time, I put my money where my mouth was. It wasn't much of a major purchase, because I did not have that much liquidity, which is my fault (no cap). Nevertheless, I am still in green based on my purchase. Wish I had gotten more.
What are the possible ways you are screwing your life?
In the past, I would make calls like this but end up fumbling my bags. Not trying to be hard on myself, but I have one of the weakest hands and I have paid dearly for it. One of the biggest letdowns is seeing something I predicted 6-12months before coming into fruition and I did not prepare for it. That has to change.
First, I have identified my strengths and weaknesses and circumstances in my life that might hinder my long-term plans. Secondly, I force myself into patterns that become habitual which I can sustain over the long run.
Thirdly, I realized that I am keener to stick with my plan when I have a visual representation of long-term goals and communicate this to my partner for accountability purposes. Also, I am most likely going to stick to my plan if it's on a micro-scale.
For instance, it is easier for me to conceptualize writing every day than producing 365 articles a year. By winning on the micro-level I get my dopamine and serotonin shots daily which is enough to keep me motivated long enough to develop a routine.
What am I aiming for?
I mentioned two major investment indicators earlier. Based on my observation, I am placing my bet on second-layer tokens (like Leo and POB) and I am giving myself a 5-year time frame to see my prediction come into fruition.
Also, I know gaming on hive will grow exponentially within the next 5 years. Unfortunately, I am not so interested in gaming and NFTs. I have tried but I just can't find myself playing games, so I am willing to lose out here.
I am stating this so I don't feel any sort of regret when things start to move in the direction I expect in the coming years. I cannot win on all fronts and I have to learn to live with that simple fact.
In conclusion, these past few months have been a huge opportunity to improve on my weakness and think strategically about my future. Might t be so obvious but I am making baby steps and to be frank, I am proud of myself.
Posted Using LeoFinance Beta
---
---