REASONS WHY SHORT-FORM CONTENT IS THE FUTURE OF HIVE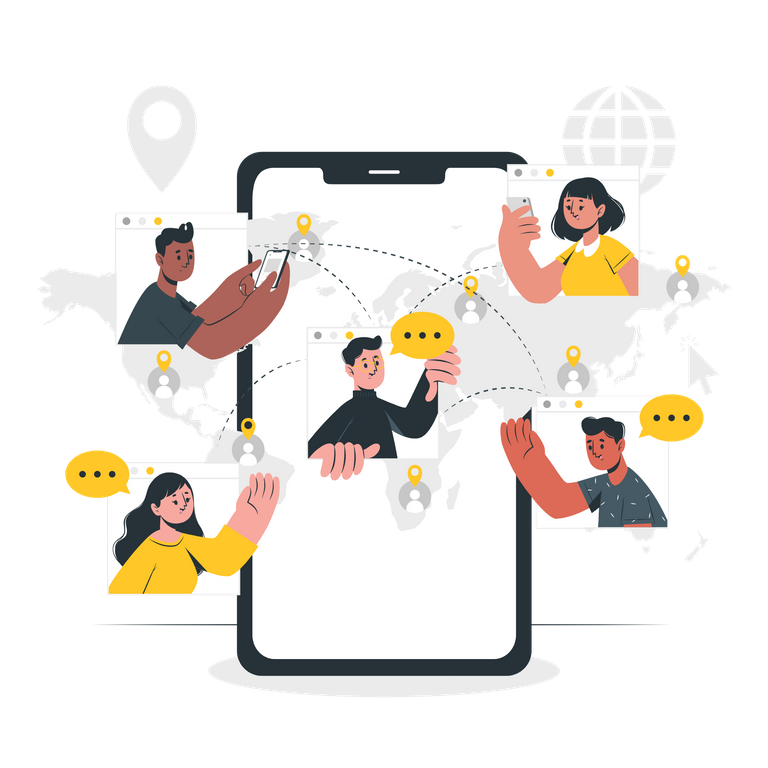 Online illustrations by Storyset
I want to use this opportunity to throw some light on the current happenings in the leofinance community and by extension hive, so as to educate as many people as possible. Also, I will be speculating on the future of the LeoThread initiative, highlighting its merits over long-form content.
---
Leofinance just launched its short-form content platform–Leothreads and it has been gaining a lot of traction. There has been some agitation by a few concerned stakeholders requesting a return to the status quo–Long-from content, however judging from Khal's responses I want to believe that this new development is here to stay.
Many hivians are still oblivious to the ongoing development in the leofinance ecosystem and how it is gradually shifting the culture on Hive. Yesterday, the CTT podcast saw record-breaking numbers on their live stream and threadcast. This is only a shadow of what will eventually happen in the coming months.
SHORT-FORM CONTENT VS LONG-FORM CONTENT.
Currently, leofinance is running the Leothread alongside its long-form content. I have heard arguments about this being a feasible path moving forward, however, I would like to disagree. I believe what's currently happening is only an attempt to cushion the effect of threads totally dominating the leofinance social space.
The stats are already in the favour of threads. A few might argue that the initial glitch had stopped many from creating and engaging with long-form content, fair enough. However, most people create long-form content to game the system and by that, I mean earn upvotes. Asides from that there are few benefits to creating long-form content.
First, the earning window is short–7 days, which reduces the incentive for people to put out quality content. Also, feedback from thia said content is low leading to little or no interaction which is a problem thread solved by 100x engagement on leofinance.
Now it only takes leofinance shifting its curation efforts towards threads for the whole long-form content system to crumble on leofinance. My theory remains untested but I believe that would be the case, and the leofinance team knows hence their hesitation to do so. Or maybe it is just the case of figuring out the right tokenomics for Leothreads, which I believe they will figure out soon (if they haven't already).
LeoThread as the litmus test
Many dapps and communities are closely watching what's taking place in the leofinance ecosystem, especially with their zealy campaign. I believe the success of this new project will usher in a new era on Hive that is result oriented. This will bring about better capital allocation, increased on-chain activity, and user retention.
CONCLUSION
When creating a dapp for the future you have to take stock of those who will be in that said future, unfortunately, that won't be millennials and boomers, who make up a sizable position of the hive ecosystem. Their idea of the future is skewed by their own bias, but the data says otherwise.
8 out of the top 10 social media platforms are short of content platforms. The fastest-growing social platform, TikTok, is a short-form content platform. This shows you the consumptive and creative appetite of most people today. So not building along this path is counterintuitive and serves no real purpose. Short-form content is the way to go and leofinance is a forerunner in this regard.
---
If you did enjoy reading this post (or learnt anything from it) kindly reblog and like. Thank you.
---
Exciting news! The #Leofinance Zealy campaign just got even better with an increased prize pool! Join now and earn your share of the rewards while learning about the world of #cryptocurrency. Use my link to sign up: https://zealy.io/c/leofinance-4960/invite/Al30BB3V8WeATx6vpubKT
---
Posted Using LeoFinance Alpha
---
---