November 12th, The euro is trying to find a foothold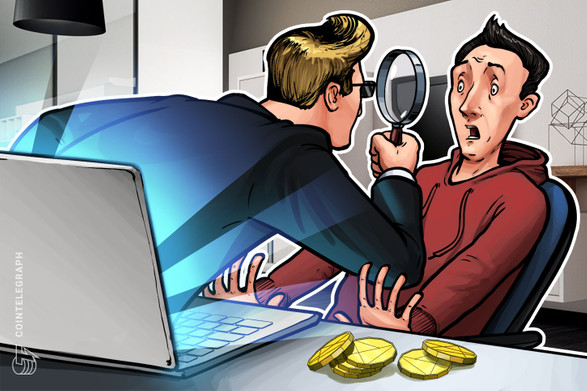 On Thursday, November 11, trading in the EUR/USD pair ended with a decline. The euro fell in price against the American by 0.24%, to 1.1451. The trades were impulsive during the European session. Buyers tried several times to develop an upward movement, but were forced to retreat to the 1.1443 level.
On Thursday, the United States and Canada celebrated national holidays. The US debt market did not work. Market participants were impressed by the inflation report published on November 10. The Aussies and New Zealanders have lost 1.39% and 1.36%, respectively, since the start of the week. Their fall indicates risk aversion.
Scheduled statistics (GMT +3):
At 13:00, Industrial production for September will be released in the eurozone.
At 17:00, MPC Member Haskell will give a speech.
At 18:00, in the US will be released the consumer confidence index and the inflation expectation index from the University of Michigan for November.
At 20:10, FOMC member Williams will speak.
At 21:00, Baker Hughes will release rig data.
Eurozone - Meeting of the Council of Ministers and the EU Economy.
Current situation:
At the time of writing, the major currencies are showing mixed performance. The Australian and the British got into the positive zone. Other currencies are also reducing the minus. There is a possibility that the dollar will begin a correction before the weekend.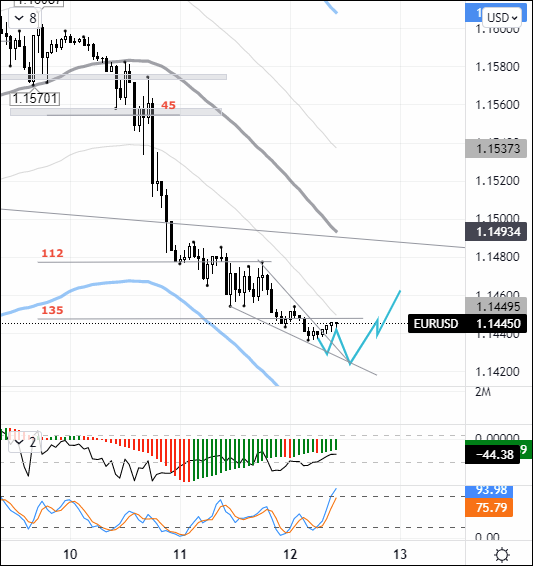 Technical analysis:
The dollar index (DXY) at the daily timeframe reached the resistance level, which formed from the tops of 93.19, 93.75 and 94.52. The index value has exceeded the zone 94.33-94.79, so we should expect an increase in volatility in the DXY futures. Buyers need to defend the 94.57 level, otherwise a correction will begin in major currencies.
Technically, the DXY is looking at 97.30. Western banks predict the euro to fall to 1.10 (trend line from 0.8231) amid divergence of actions by the ECB and the US Federal Reserve. The Fed is expected to raise the rate, and the ECB is expected to maintain a soft monetary policy until 2023.
The yield on 10-year bonds is declining. The AUD/USD and NZD/USD are trying to bounce off the lows they have reached. It is believed that sellers will test the level of 1.1425 before an upward correction. Taking into account that the price has broken through the 50% level of growth from 1.0636 to 1.2350, the next target level is 1.1290 (61.2%).
Summary: *on Thursday, the single currency closed lower on the back of a rally in the dollar. Market participants are pricing in an early increase in US Federal Reserve rates. Considering that the ECB plans to keep rates low until 2023, Western banks began to consider the fall of the EUR / USD pair to the level of 1.10.
On Friday, the economic calendar is meager for the single currency. If sellers decrease their activity before the weekend, then there is a possibility of seeing a corrective movement to 1.1460 - 1.1475.*
Posted Using LeoFinance Beta
---
---