The process Of Making Salted Fish|| Preserves Fish Traditionally
Living in a village is a gift, managing things that come from nature is a pride in life
---
---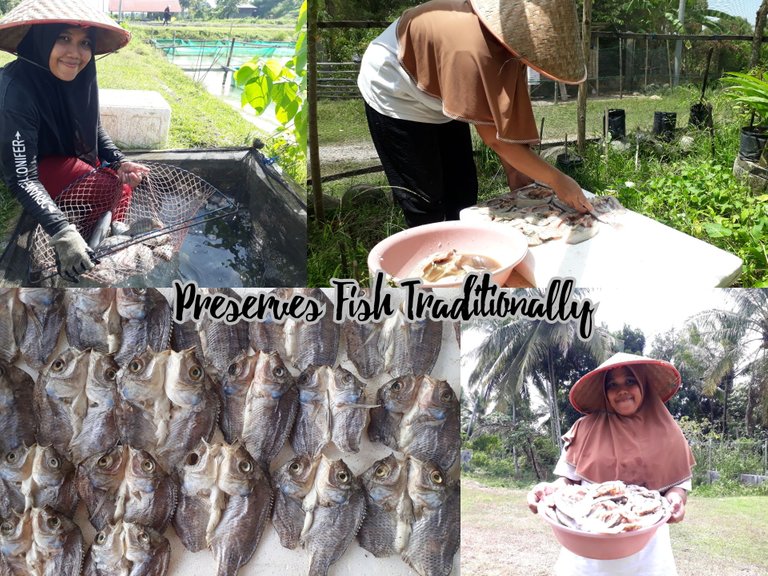 Edit pictures with polishapp
---
---
Hi everyone, how are you all, wherever you are, I'm back here to invite you to take part in my virtual activities, namely processing special salted fish from tilapia harvest in the fish pond some time ago.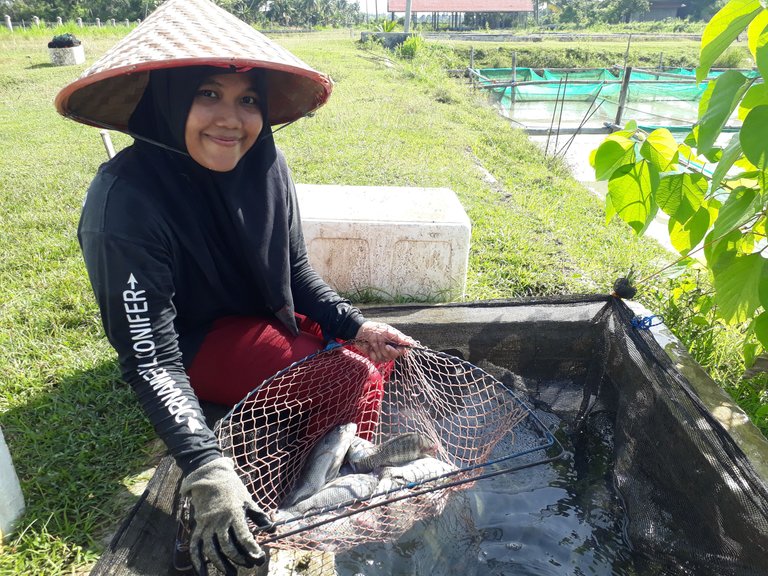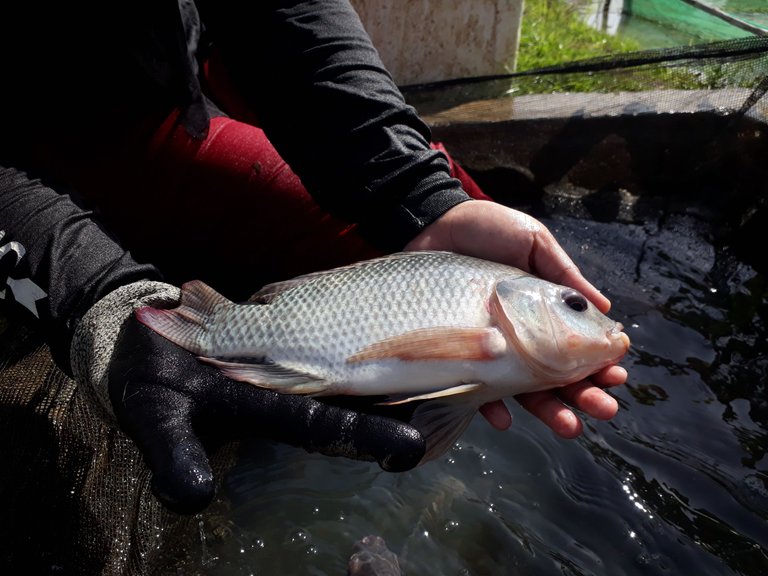 ---
Tilapia is one of the fish that live in fresh water which is very easy to cultivate. Because yesterday's harvest was very large, I took some tilapia to be processed into a product that can be stored longer for my side dish, namely by salting.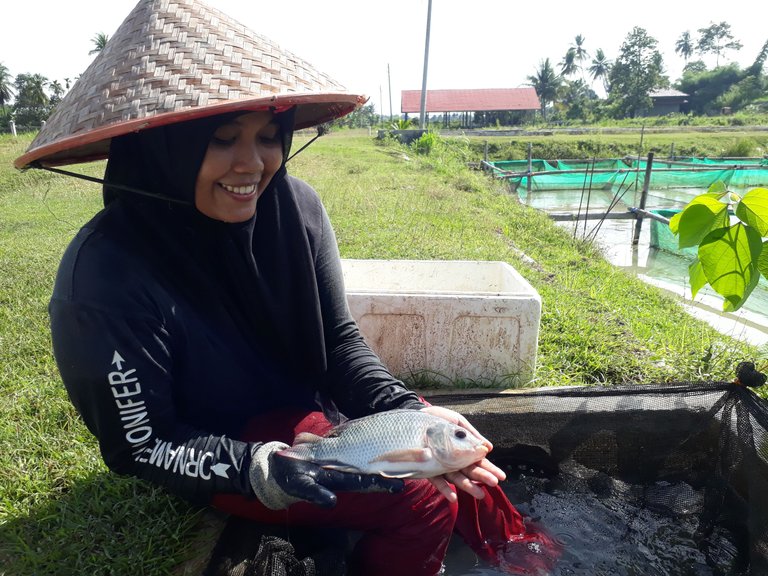 ---
This salted fish is processed fish that is fermented using salt by drying. Have you ever heard of salted fish before? Salted fish is a mandatory side dish for the people of Indonesia, processed into special menus such as fried, or used as other menus, eaten with hot rice is everyone's favorite in my area. Sangking popular, processed salted fish in my area is very diverse, processed from small fish to large fish. because I have a lot of tilapia here, I will invite you to salt this tilapia.
---
---
Materials Used and Making process
---
---
The only ingredients you need are tilapia and salt. Now the process of making salted fish can be said to be very easy, but you need extraordinary patience in the process of making this salted fish, because you need hot sunlight to perfect the drying of your salted fish. Before drying you need to do several steps for making this salted fish.
Step 1 First clean the fish and cut the fish so that it is thin and wide like in the picture. This is to make the drying process faster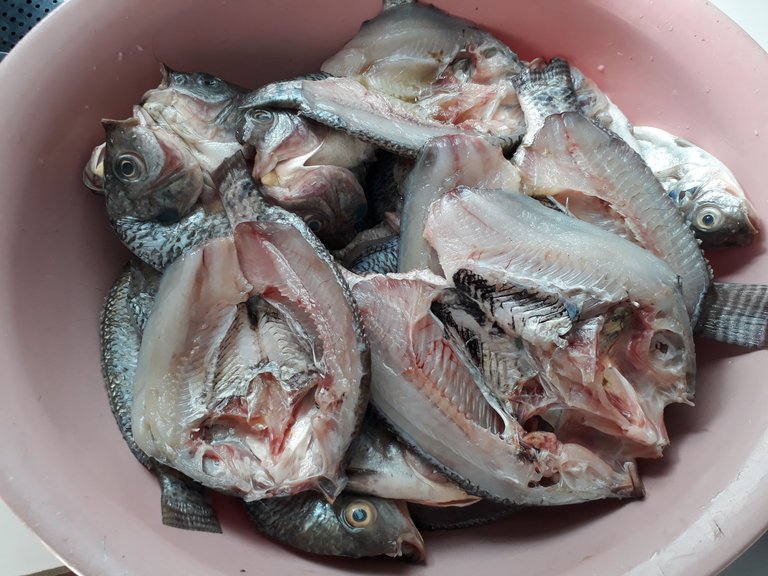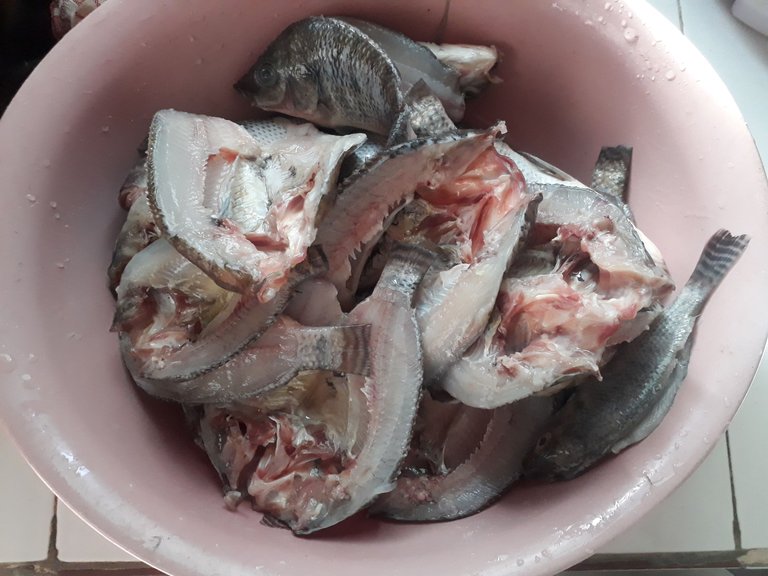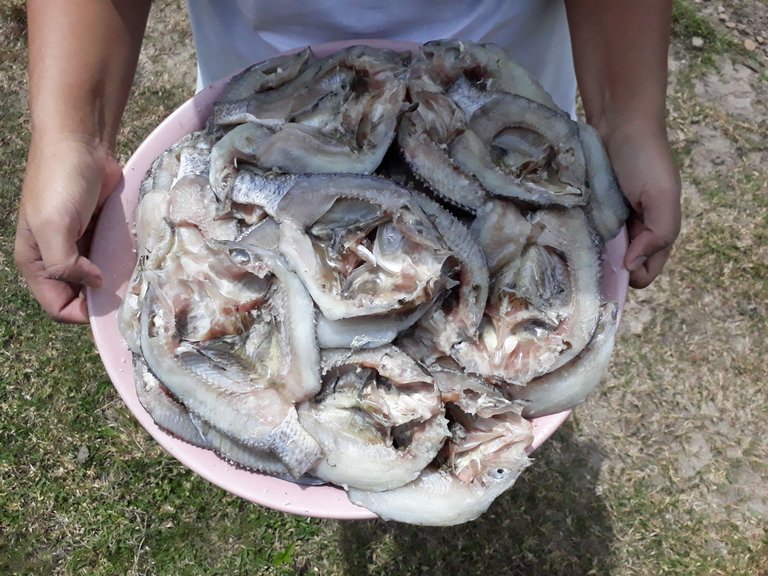 ---
---
Step 2 Next, give enough salt to the fish and then let stand or marinate the fish with salt for 4-6 hours so that the salt absorbs perfectly into the fish meat.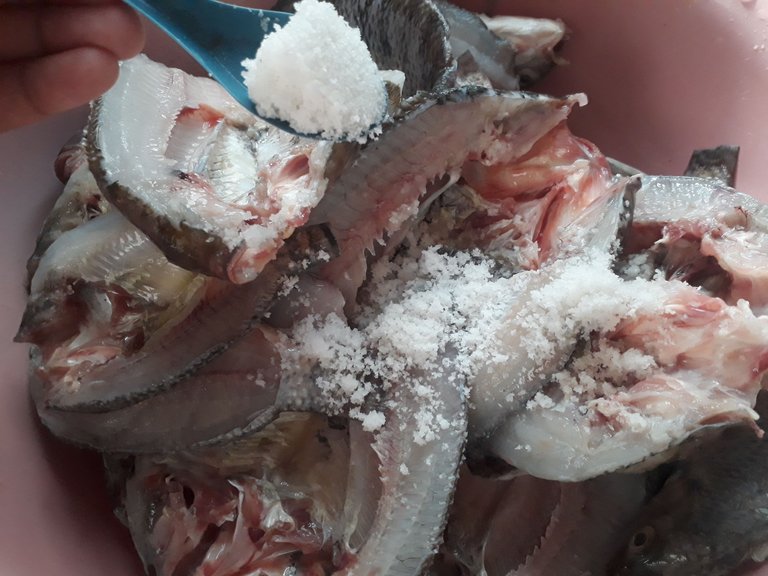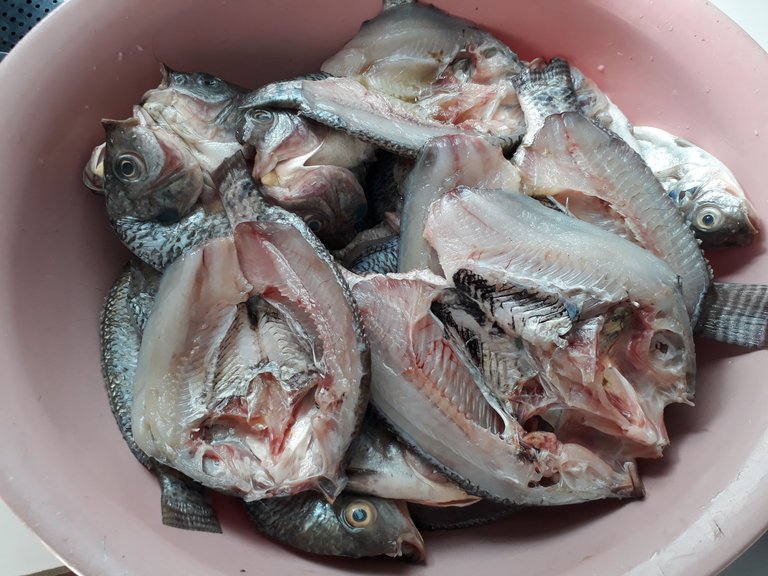 ---
---
Step 3 After the marinade you can immediately dry in direct sunlight. By arranging the fish neatly in the drying area like the one in my picture. At the time of drying you need to place it in a high place to avoid exposure to dust or other pets.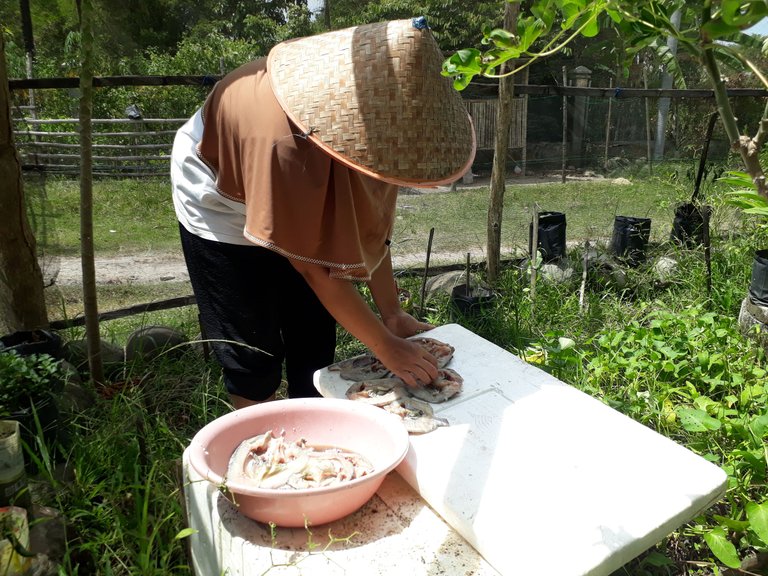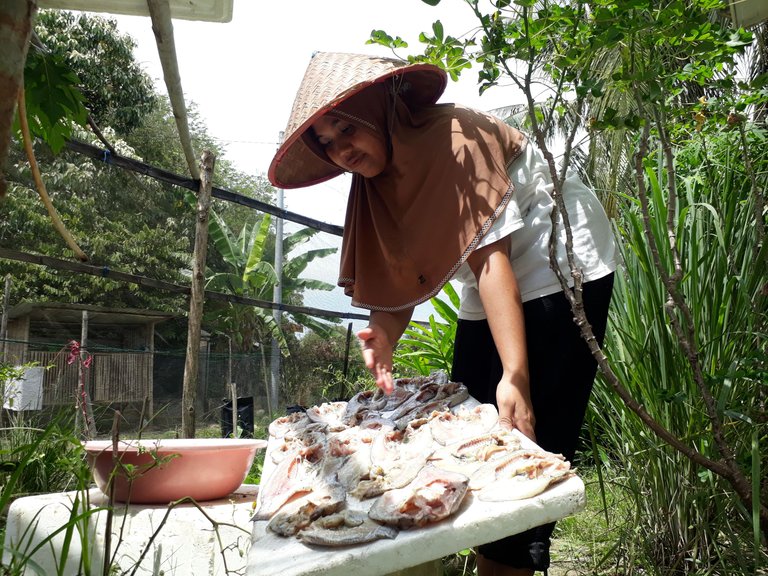 ---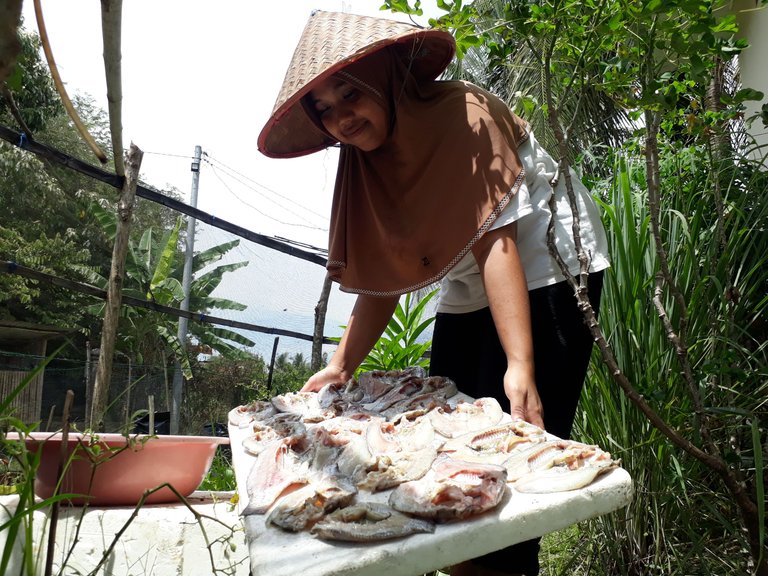 ---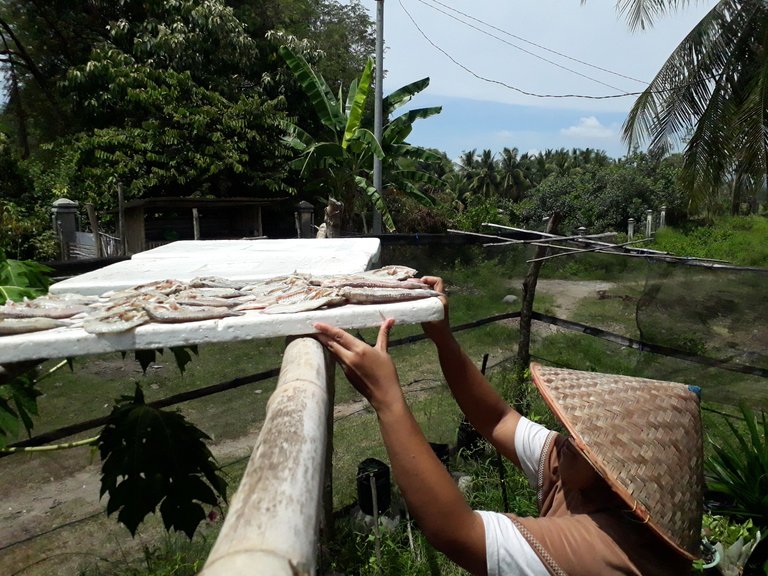 ---
---
Step 4 Dry in the sun until the fish is completely dry, so that the water content in it is no longer there. Well here I do the drying for 4 days, until the fish are completely dry completely.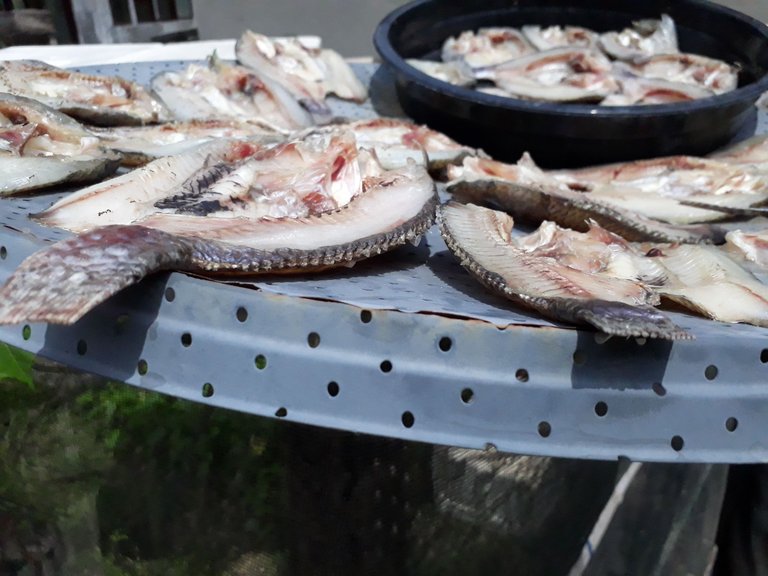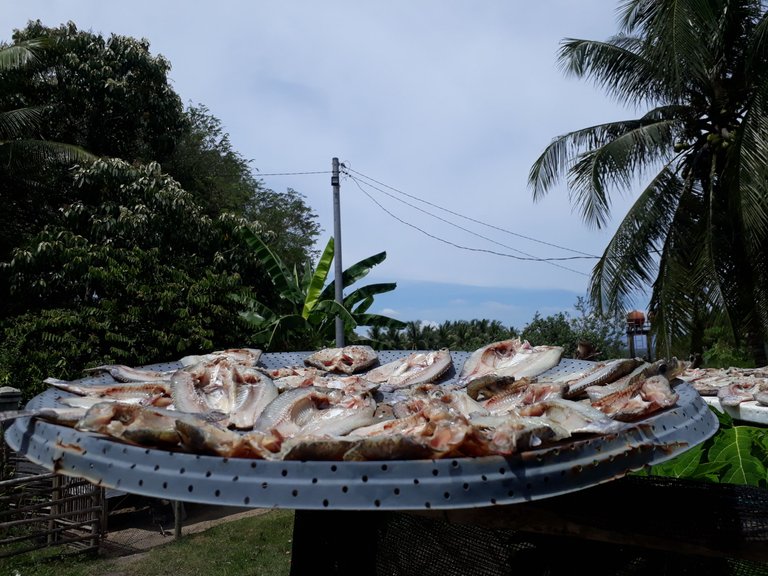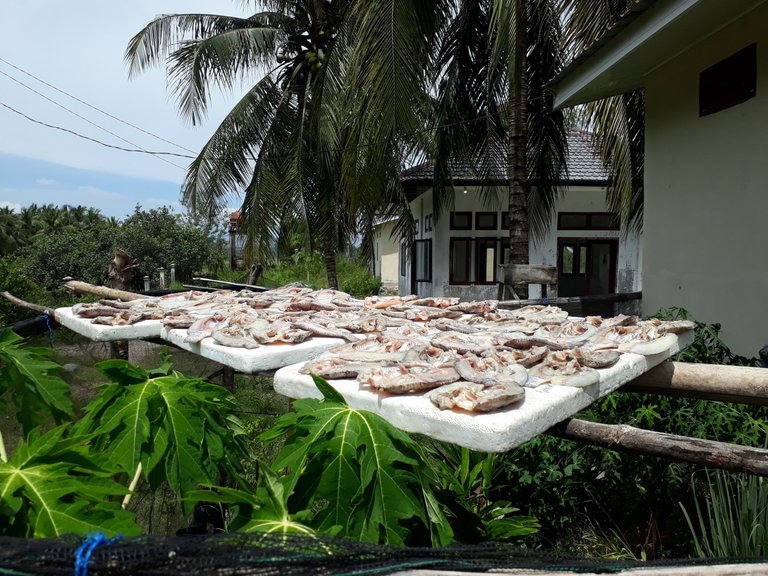 ---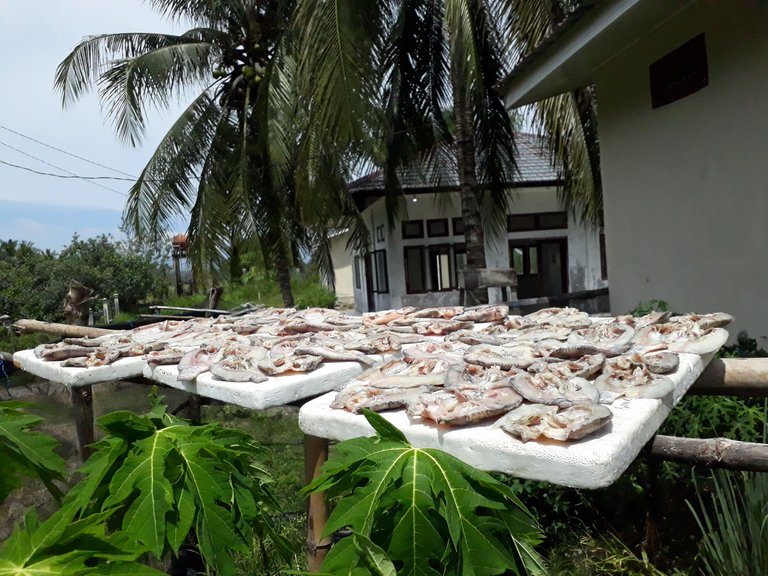 ---
---
---
---
Tara!!! This is the result of 4 days of drying, perfectly dry, thanks to the weather in my area lately it's very hot.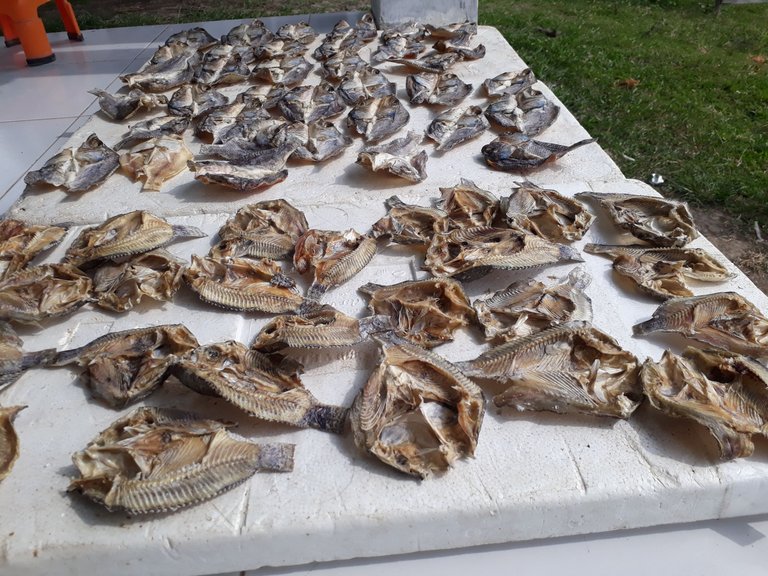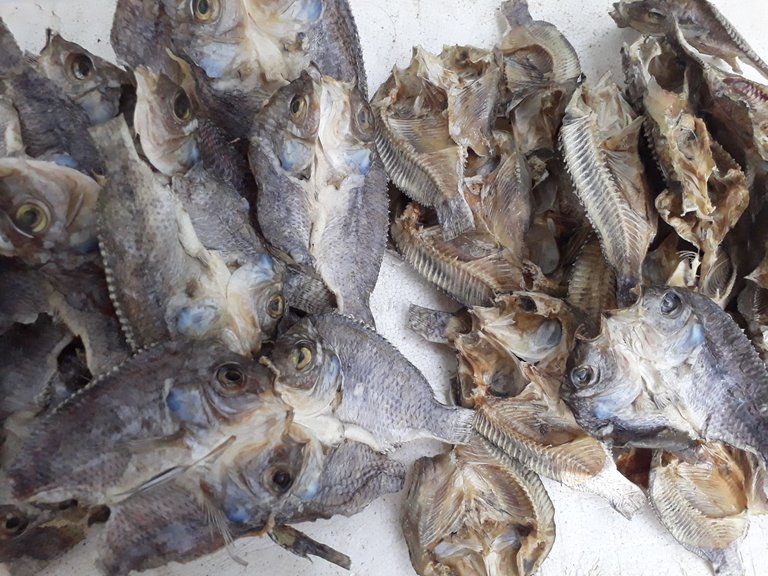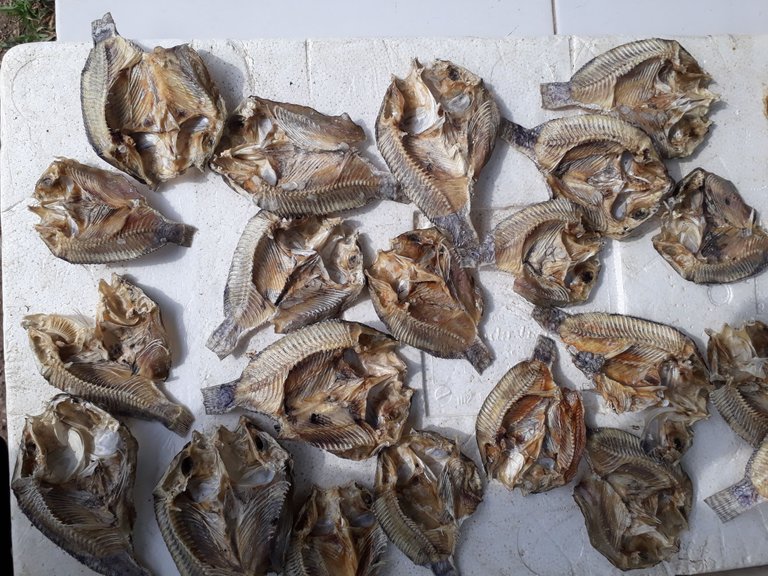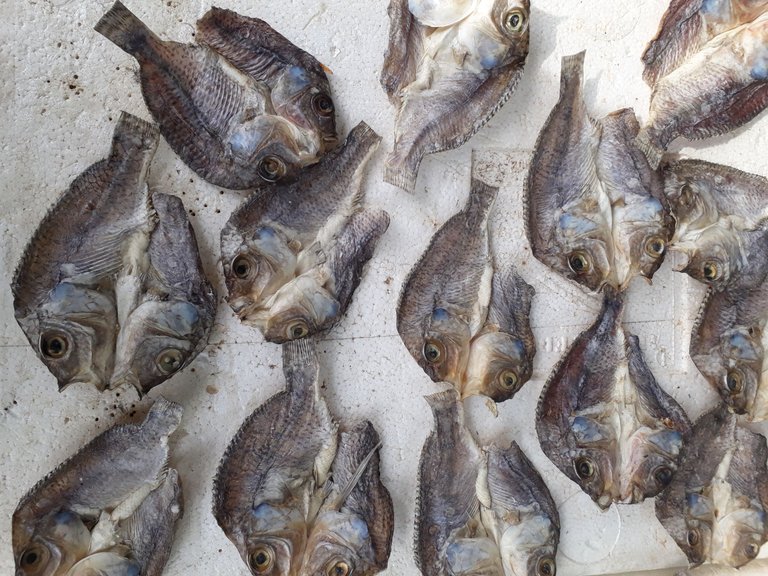 ---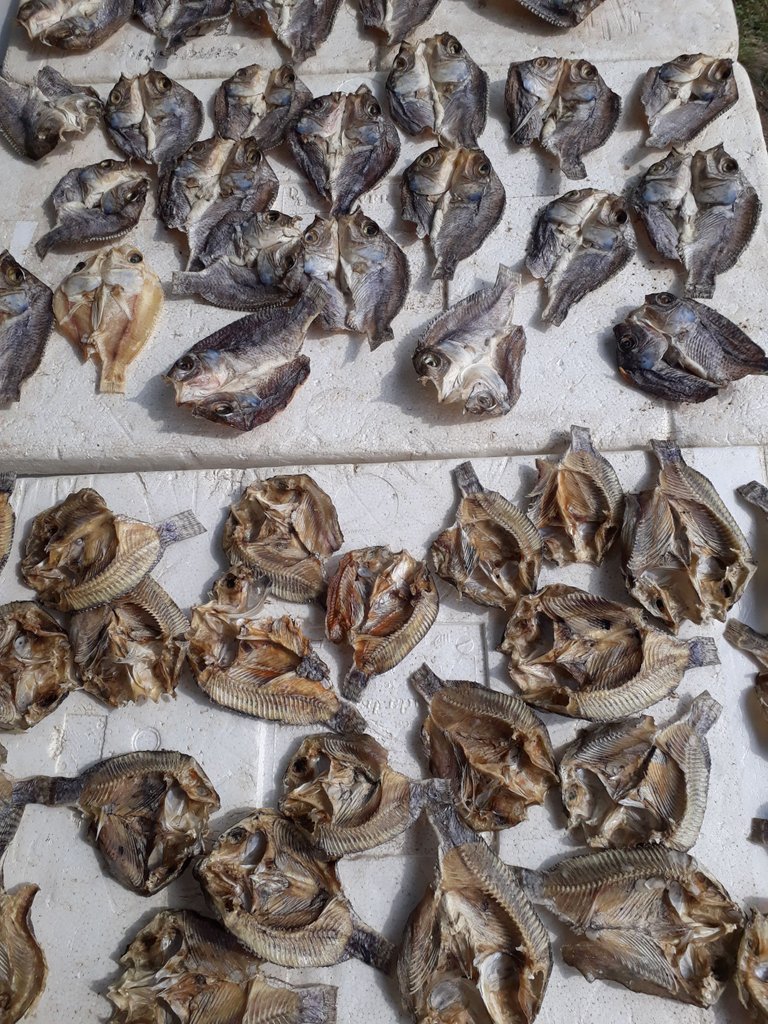 ---
---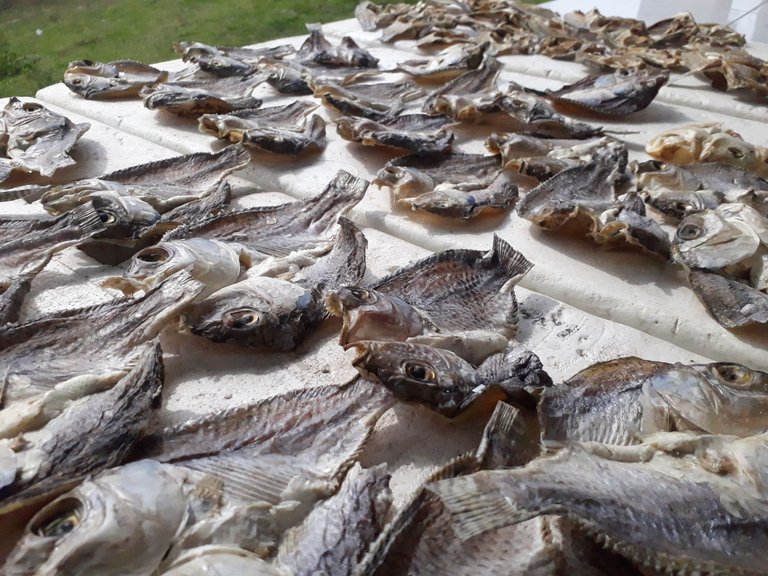 ---
---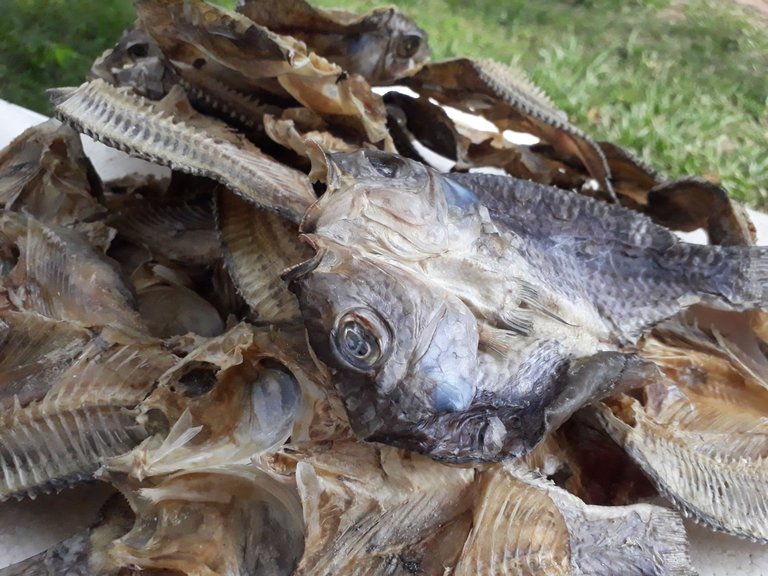 ---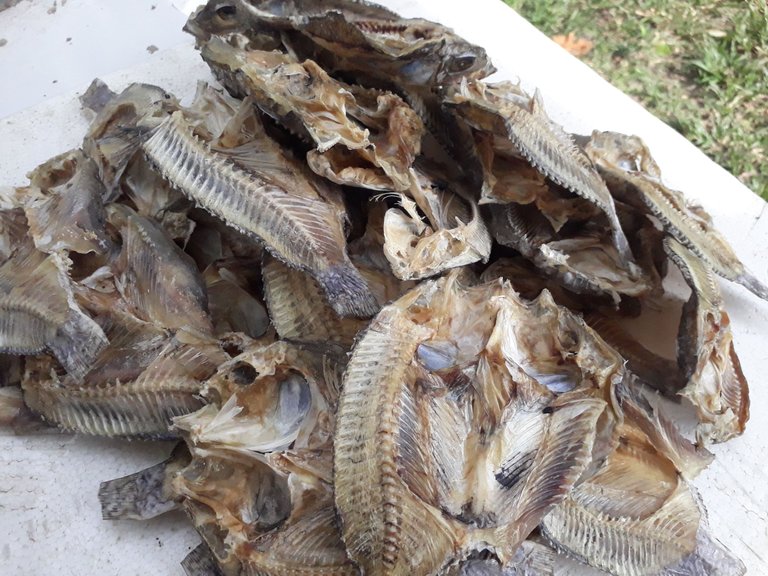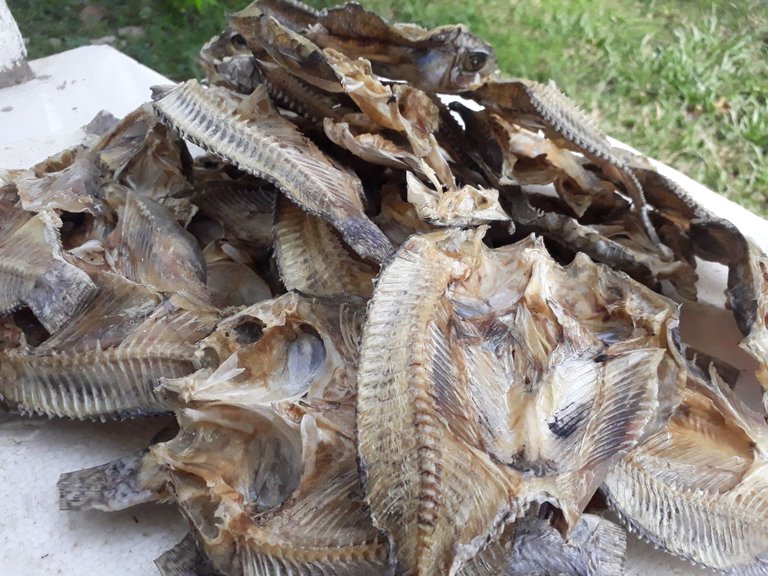 ---
---
---
---
---
If you are interested in making salted fish, you can immediately follow my instructions above. You can use whatever fish you like that can find in your area.
---
---
Thank you for visiting my blog, have a nice day, and always take care of your health, I hope my articles are useful for all of you, dear greetings from me @nurfay.
---
---
---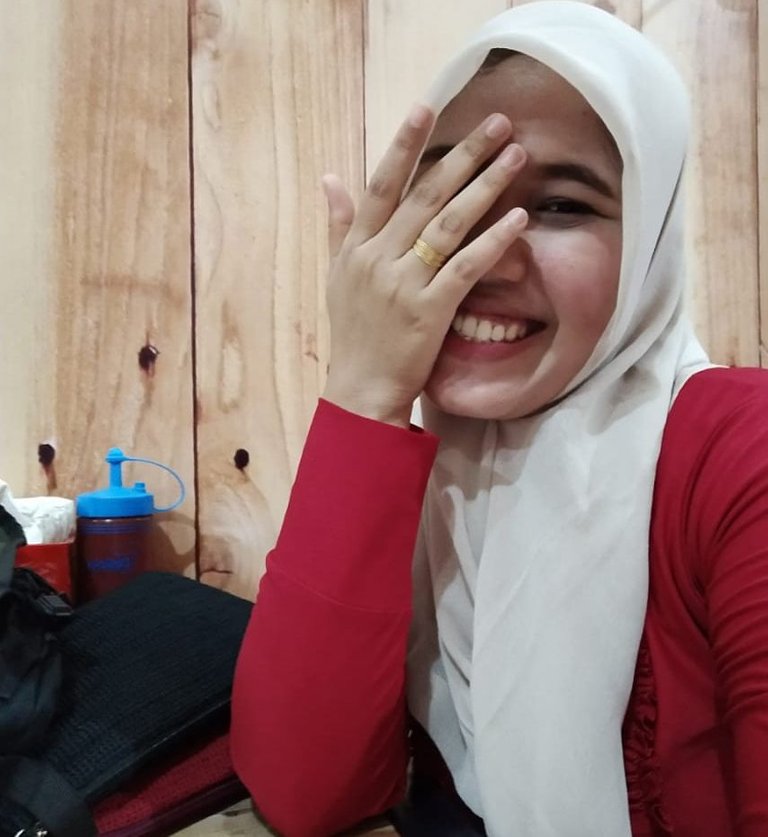 This is me?
A woman, firm and stubborn who is called "Nurul", born in July 1993, comes from Indonesia, Aceh province. My daily activity is work.
Besides working, I have several hobbies, namely reading, learning to write, learning to cook, gardening, making crafts, and traveling. From this hobby of mine, I will develop some inspiring content for all of you. I am also very happy to discuss positive new things with all of you.
---
---
---
All pictures are mine taken by J5prime phone
---
---
---
See you in the next post.
---
---
---
---
---
---