White Zinnia Flowers in The Page House
Hi Hivers friends. This is my first post in this community, a community that really benefits all of my friends with a variety of inspiring content.
---
---
---
---
Just today I got a chance to post my article the first. So before introducing my name, Nurul, I come from Indonesia, which is located in one of the cities, namely Aceh. I really enjoy exploring all things in this community, here presenting extraordinary works in my opinion, the pictures and writings published here are perfect in my opinion.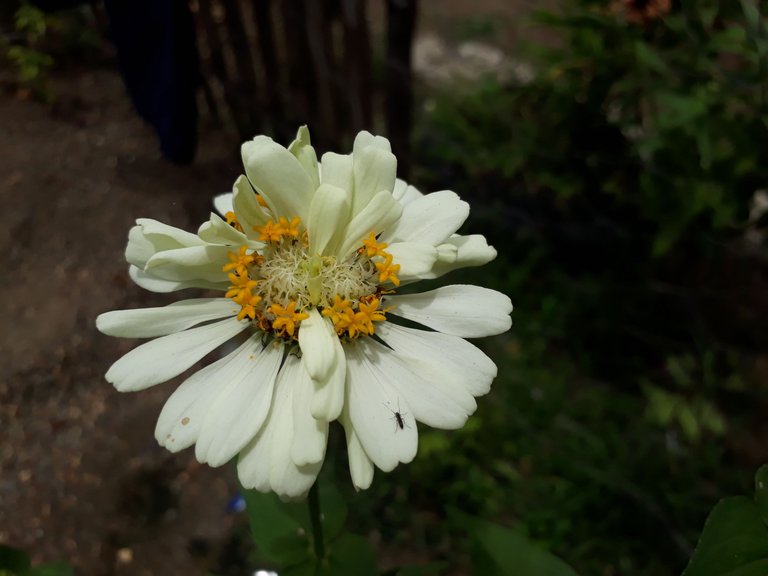 ---
---
Today I visited one of my friend's house, I happened to find such a beautiful flower, I immediately took a picture using my cellphone so that I could share a little review about this flower, which thrives in my country. This flower has a beautiful color, namely white with a combination of yellow on the crown, this flower is known as Zinnia flower or commonly called paper flower. This zinnia flower has a variety of colors, and by chance what I found was white.
Zinnia flowers are classified as plants that are very easy to grow, usually these flowers can be planted using the seeds, now we take the seeds from the flower crown that has dried. But in modern times this flower has also been cultivated by stem cuttings, this is done to speed up the growth process.
Zinnia flowers have oval-shaped leaves that are downy on the leaf surface, while the leaves are green. On the stem there are also fine hairs, and dark green. The height of this zinnia flower is approximately 30 to 50 cm. The flowers themselves consist of a combination of white and yellow, while the petals consist of several layers. The benefits of zinnia flowers are many, one of which is used as herbal medicine.Here are some pictures that I managed to capture.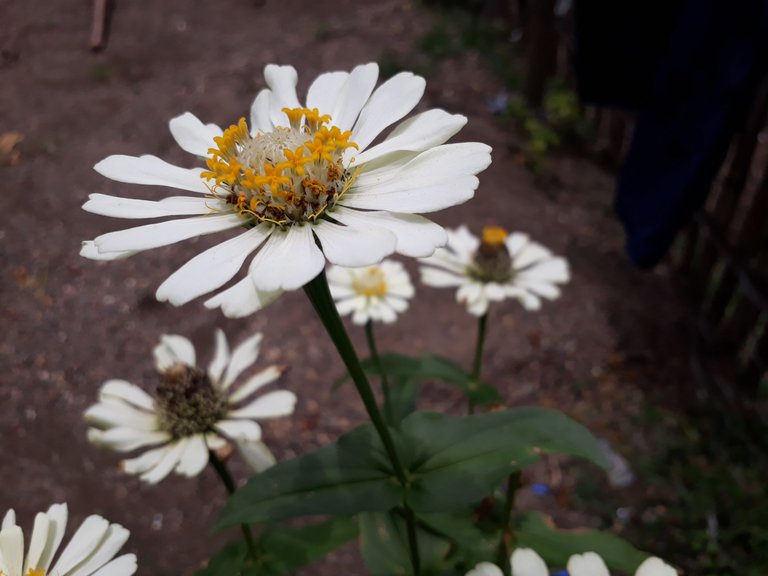 ---
---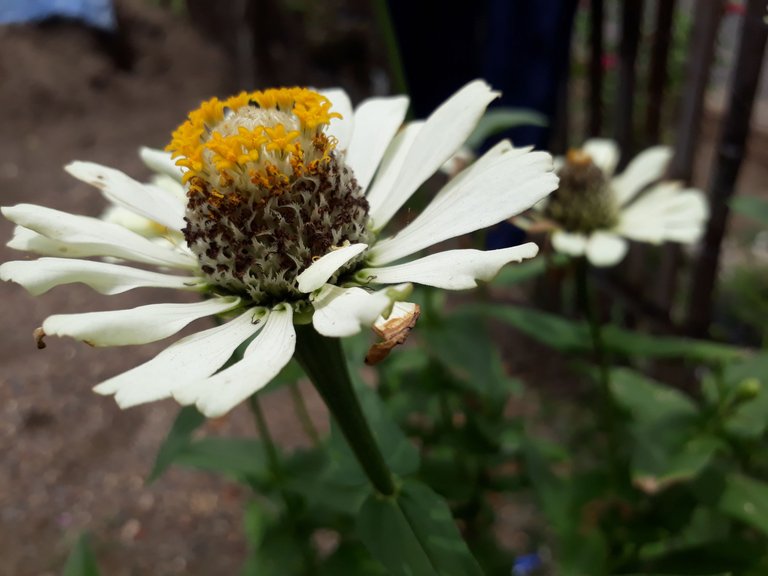 ---
---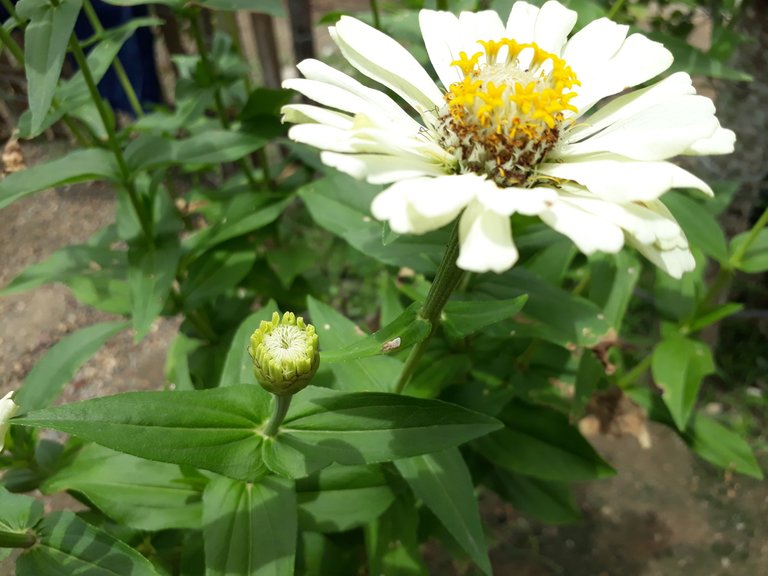 ---
---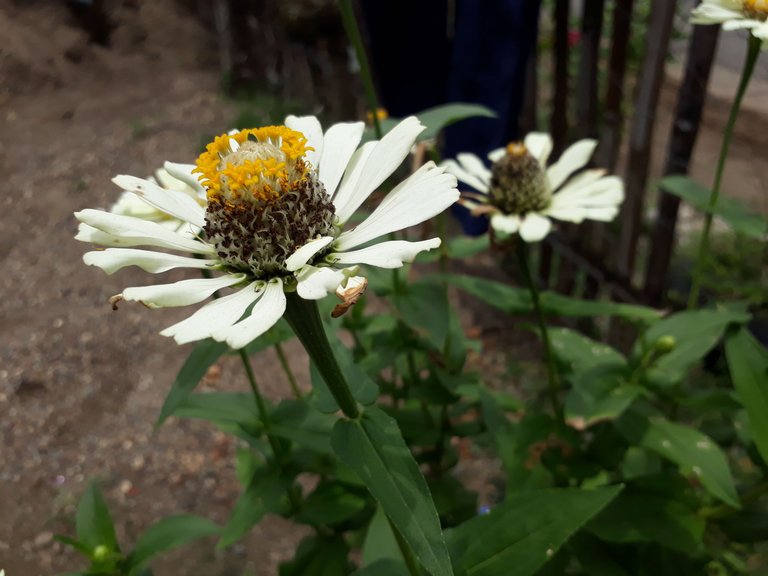 ---
---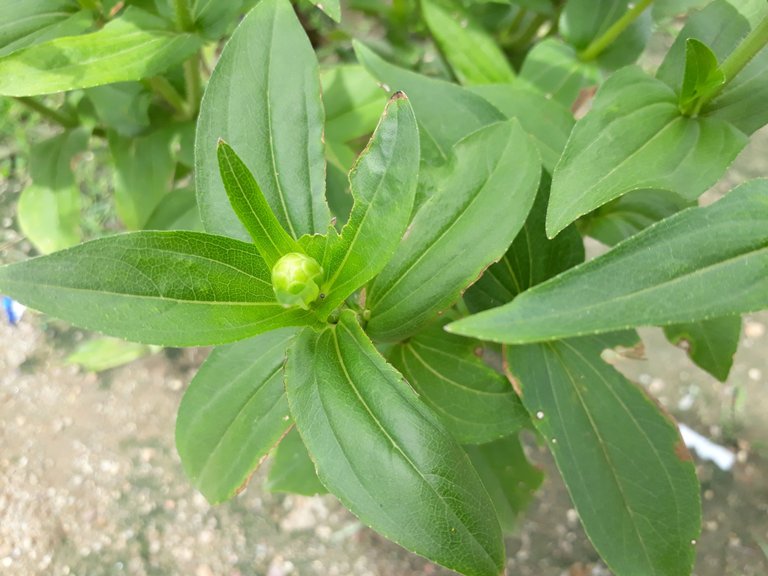 ---
---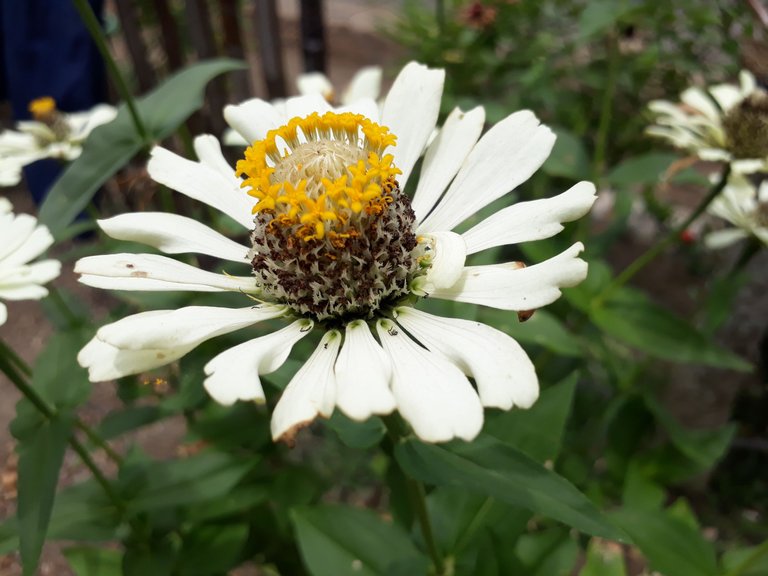 ---
---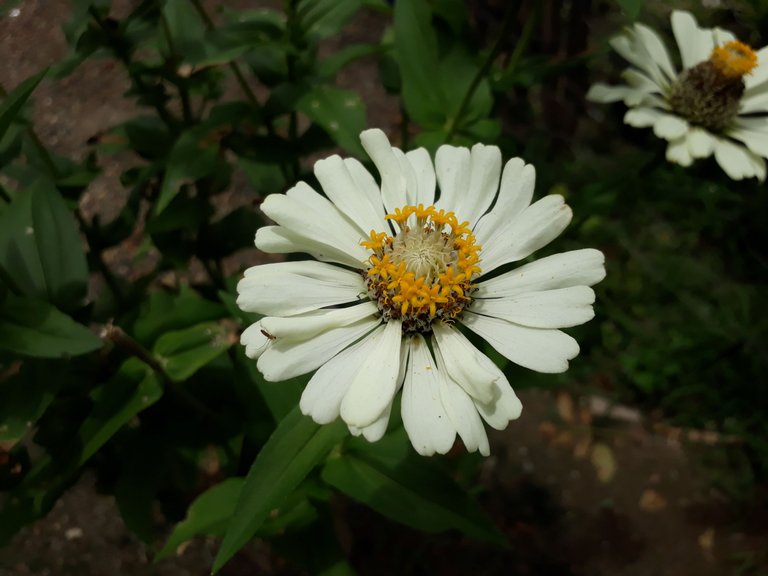 ---
---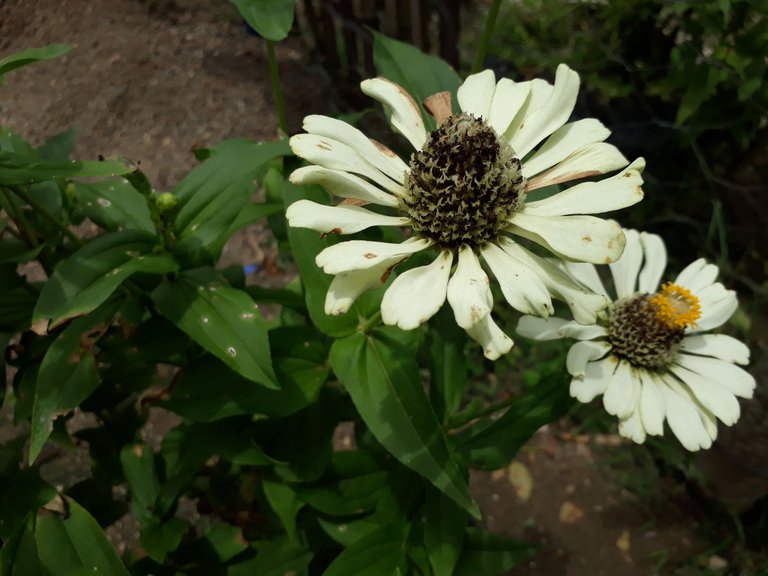 ---
---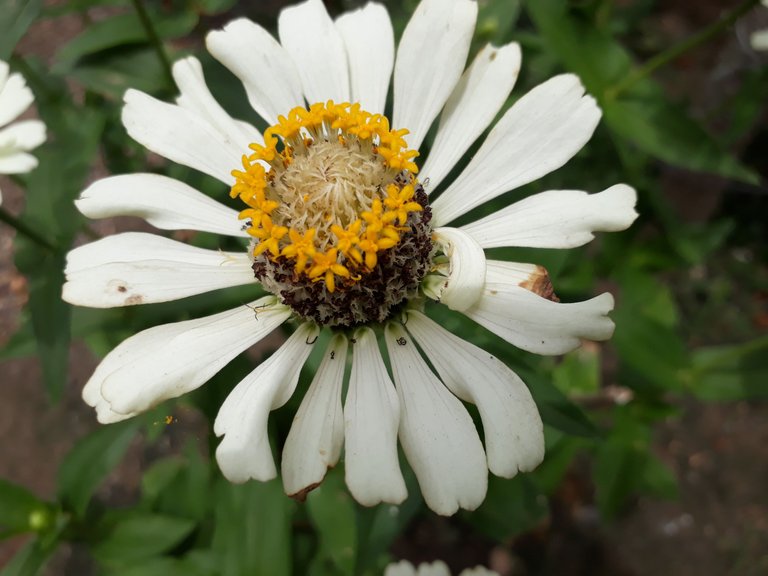 ---
---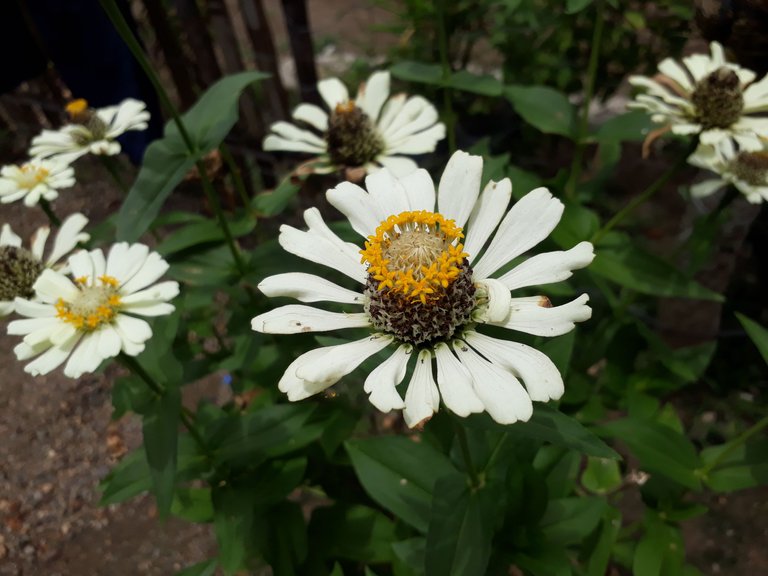 ---
---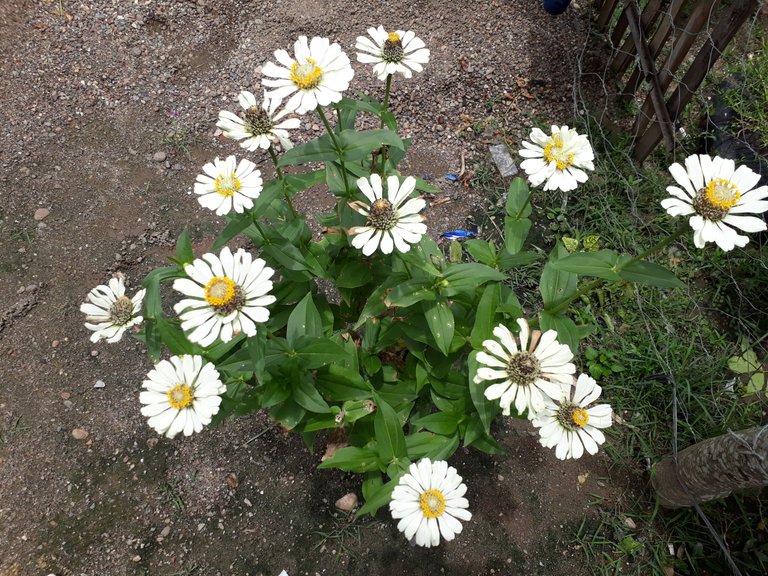 ---
---
---
---
Well, because I'm just learning to write, and I'm still very new, if my writing is still not good, please correct it. Because it's really useful for me. That's all, a short article about white Zinnia flowers, hopefully it will be useful for everyone, Thank you to friends who have supported me, warm greetings @nurfay
---
---
---
All pictures are mine taken by J5prime phone
---
---
---
See you in the next post.
---
---
---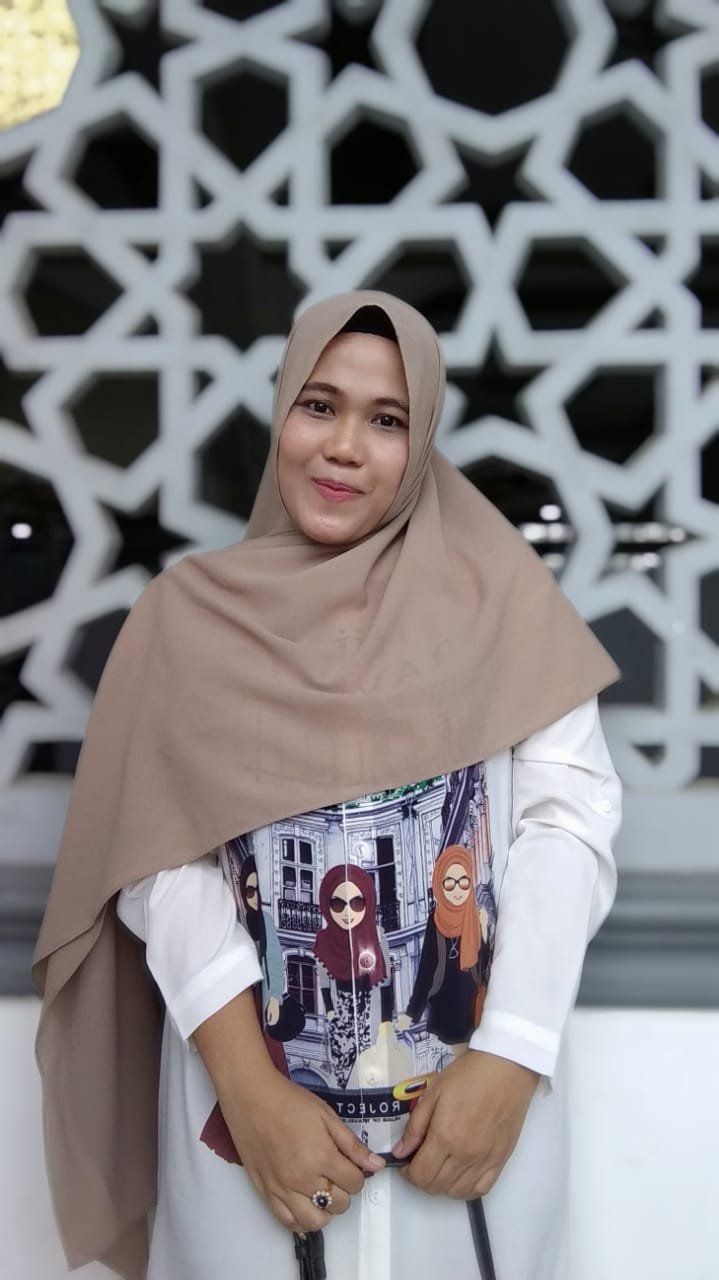 This is me?
A woman, firm and stubborn who is called "Nurul", born in July 1993, comes from Indonesia, Aceh province. My daily activity is work.
Besides working, I have several hobbies, namely reading, learning to write, cooking, gardening, making crafts,photography and traveling. From this hobby of mine, I will develop some inspiring content for all of you. I am also very happy to discuss positive new things with all of you.
---
---
---
---
---
---