Let'$ Help Others - Splinterlands Charity Giveaway #59 - Venari Seedsmith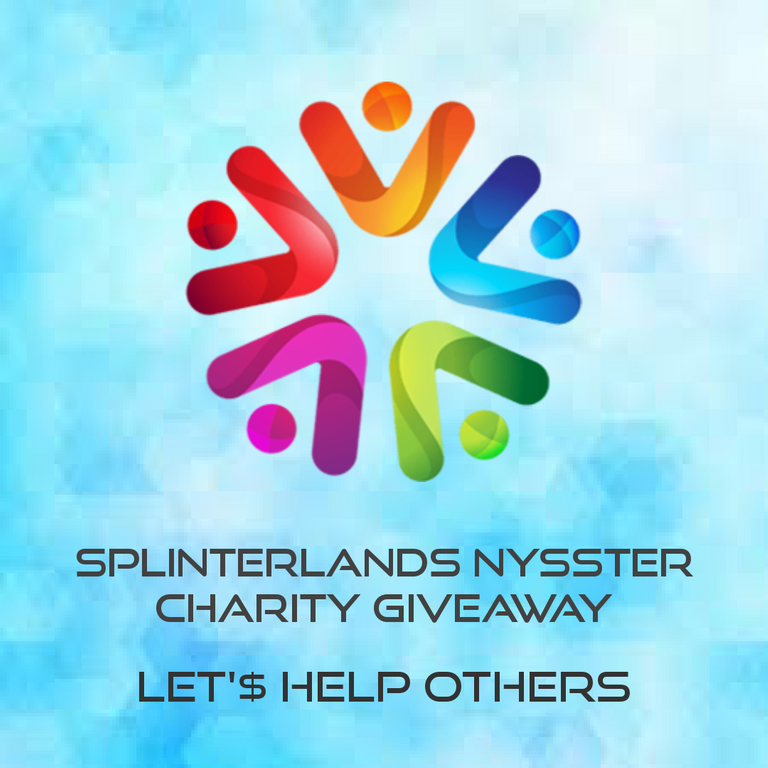 WINNER GIVEAWAY #58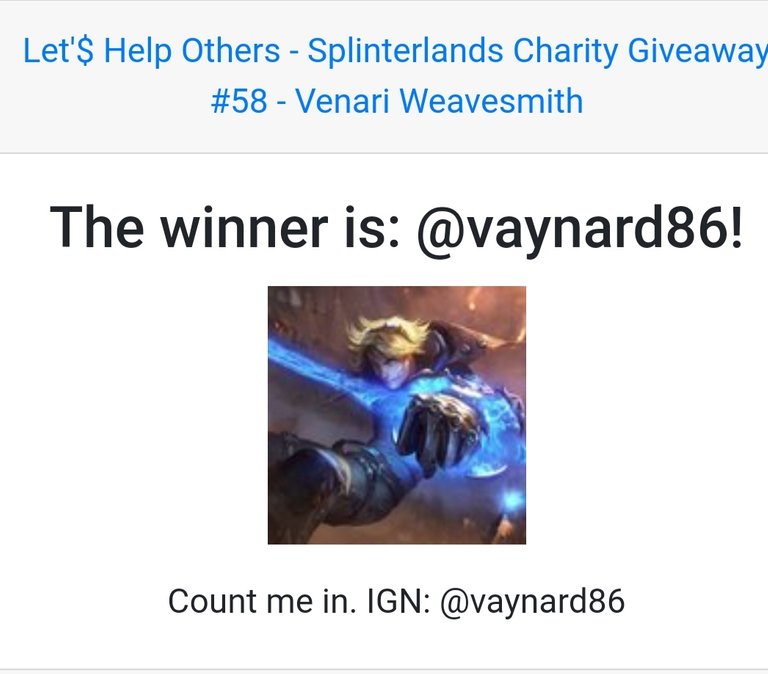 Gratz @vaynard86 You have won

Thanks for joining:
@davideownzall, @urkanon, @hatdogsensei, @luizeba, @onefapman, @isnochys, @koukou21, @squishna, @jakkal, @yuexianyueshen, @haizelanne, @irregular-n, @tjnanda, @technocrypton, @tinyputerboy, @amaillo, @adulruna, @chaosmagic23, @harpreetjanda, @kojiri, @yeckingo1, @gurth, @jmehta, @lipe100dedos, @imfarhad, @myeong, @bilidrg, @andy-plays, @thurawinkyaw, @amaari, @caimanx, @luckbound, @daniarc, @marleyroots, @half-fast, @ternizator, @dinadan2001, @txracer, @highhaschdi, @sheikh27, @eman13088, @silentwill, @flummi97, @blitzzzz, @relf87, @litrydow, @spryquasar, @gregory-f, @dubble, @rondonshneezy, @fighter5, @aokan, @tengolotodo, @koodies, @fighter3, @highfist, @stekene, @bfciv, @vrezyy, @henruc, @dracozauberer, @daethical, @doqda, @dstampede, @jaimenetsbr,
GIVEAWAY STEPS:
I will be giving away one card per day from Monday till Friday, occasionaly during weekend.
I will donate accumulated hive from whole month to charity in my country (Poland) using this site :
SIEPOMAGA.PL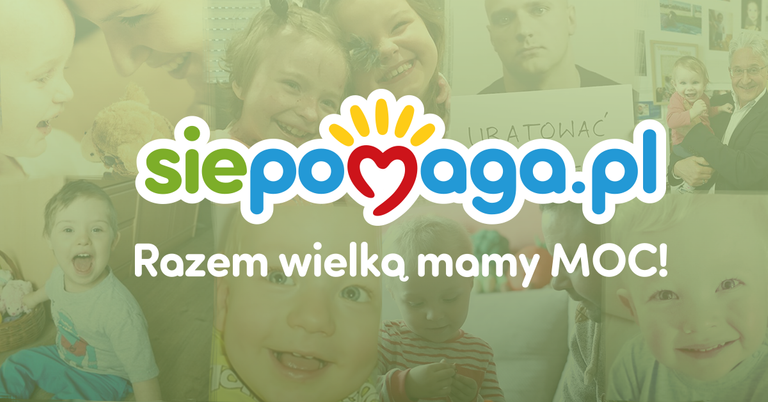 HOW TO JOIN:
Comment: Just add you Splinterlands ING,

Reblogs are not must but always welcome,

Upvotes are welcome and help the cause but not required to join giveaway.
HERE IS THE CARD: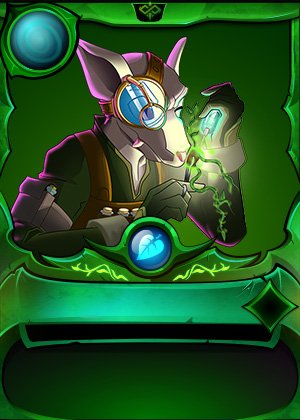 MY OTHER GIVEAWAYS :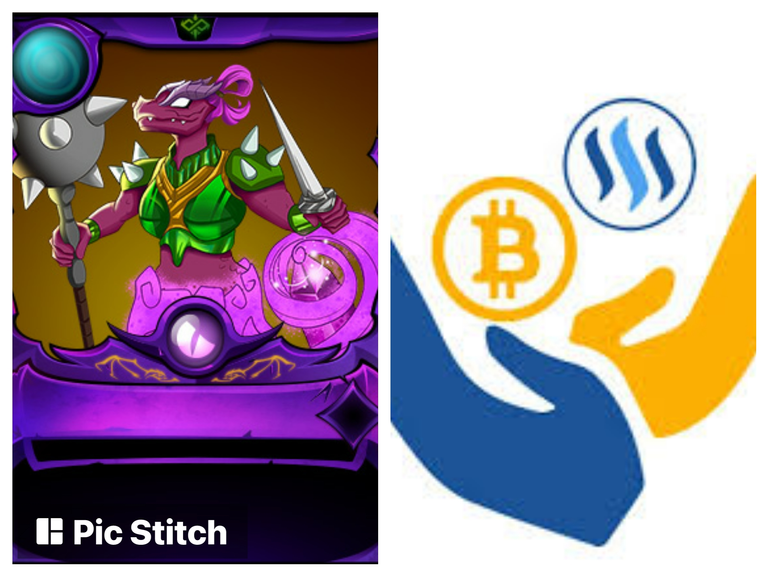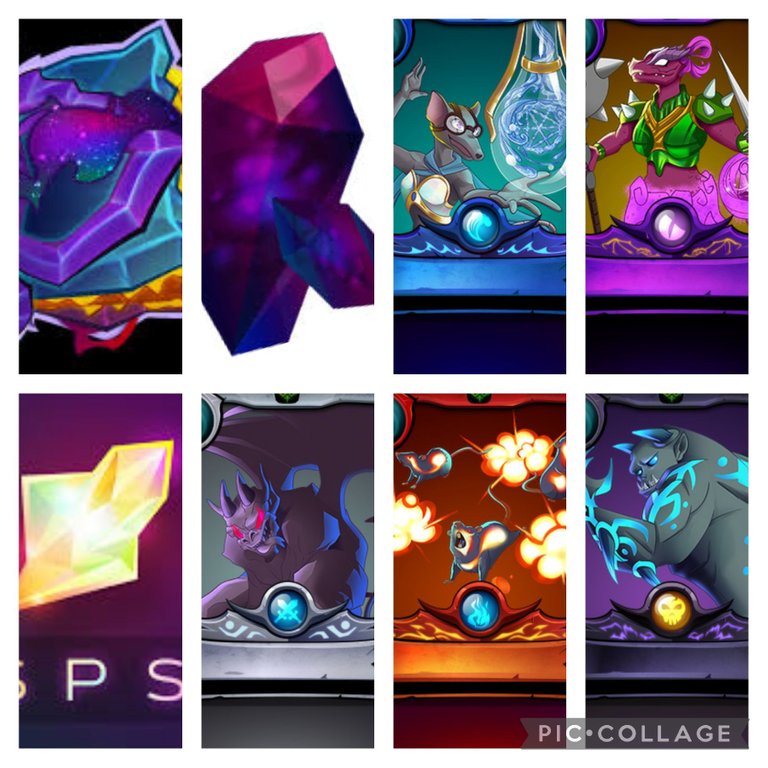 PAST PARTICIPANTS:
@zallin @iceman23 @stekene @deimargd @andy-plays @princessj190 @kerrislravenhill @alan369 @dangler @rubelynmacion @xunematic @draicor @darkluigi @rascal11 @balbaabart @legnare @jmehta @prxhunter @mezume @sihay @kisoliver98 @beelmukjj @summoner-cha @pavz @filuris @clawed
@luffyplays @oadissin @wackenlord @half-fast @jsynnthagr8 @ctulhudesu @totsoftate @cryptoph0823 @theacks @mcgilli @lucas-qz @migas @ozymnds @szpb @zenitsu12 @khaleesii @bhoa @evo69 @bakuoni @isaacjai @drias @doraado @diochen @limxinhai @xykorlz @jxalvar @olimaltar @quasarborn @lucasqz @spryquasar @no30dy @davideownzall @liquid-miracle @loire0013 @relf87 @highhaschdi
@jdike @litrydow @technocrypton @jhuleader @txracer @daethical
@matt23797 @lifey @madarchod @oniichaa @tnaflix @squishna @amaillo-m
@sideswipe81 @kursen @eman13088 @amaari
@henruc @memiliano @flr25 @luckbound @megawolf @angelinafia22 @imfarhad @myeong @tedus @dubble @divinecore @monku @kyo-gaming @master.splinter @lokirokiroll @openit @redeculous @megaulti11 @lovefallen @filuris @tebowlicious @vjekich @utama11 @gondek @driedbanana @nezumiyarouya @jin-7 @seantr0n @vrezyy @oleg326756 @ruthf @j-fy @atlasshrugged91 @diddydoms @agentesprisc @luckbound @driedbanana @rondonshneezy @zero-exp @blitzzzz @brojustaverage @lurick @kraaaaa @noctury @chaosmagic23 @rondonshneezy @renora @marleyroots @corbeaunoir @emanginasal @lipe100dedos @luffypaulo @yadood @bonobogologolo @bananofarmer @nploader @tjnanda @nopalshahab @americas-f1nest @kojiri
If you don't want to receive notifications please leave comment to remove you from the list
REFERRAL:
If you are not yet the part of this great community and you want to try Splinterlands please use this LINK.After you register and buy Spellbook I will donate you 50 Dark Energy Crystals which will help you rent some cards and enjoy this game.
ENJOY THE GAME and LET'$ HELP OTHERS!!!

DO YOU LIKE HIVE?
DO YOU LIKE SLOTS OR CASINO?
IF YES THEN CLICK BELOW AND JOIN THE GAME
---
---