Battle Mage Secrets: Splinterlands - Explosive Weaponry // Eng - FR
Dear Splinters,
Peace
How are you doing my friends?
Happy 5th-anniversary in Splinterlands
The celebration is ongoing with much joy in the community. It is in that explosion of happiness that I write this article on Weaponry in Battle Mage Secret.
Warriors in the arena should be nervous. The battle ruleset that involves Blast always causes a permanent situation of terror in the arena. The battlefield will not remain clean for long.
My selection in this match was lucky enough to face an opponent not so powerful on the board.
Explosive strikes coming from all parts of the battlefield need a forced structure in the orientation of the attacks. In that frame of mind, Splinters will try to use abilities such as reflection shield or taunt.

Battle Ruleset:
MANA: 45
--

Blast: Does additional damage to Monsters adjacent to the target Monster. Additional damage is equivalent to main damage divided by 2, rounded up.
My team of life warriors was lucky to present on the board range fighters with the large capacity to cause damage to the opponent's warriors' life points. I have to mention that the magic strikes go directly to your life in this match and the blast additional option makes the potential of destruction even more serious.


Sloan was my favorite summoner in this match. I had the range warrior cheering when Sloan took charge of the team. Double strikes and healing fighters gave all their strength to compete in each round during the battle.
--
General Sloan
My general in the lineup is already working to boost all friendly monsters with range capabilities
Uriel the Purifier
Uriel my second Hero in this battle held onto his position up to the last round. I like the team effort to keep Uriel armor and life point restored each round
Venator Kinjo
Kinjo played a vital role in the success of my strategy. The reflection shield is a secret weapon against blast damage
Adelade Brightwing
Adelade had the ability to repair Uriel's armor and resurrect a powerful card from my team. She is a serious warrior.
Djinn Renova
Renova was part of my offensive team on the board. Magic attacks with blast effect cause unbelievable damage
Venari Crystalsmith
Venari healed Uriel life point each round and with his a three-point range attack inflicted damage to the opponent's line
Pelacor Arbalest
Arbalest is my hero due to his offensive strikes that destroyed many unfriendly cards on the board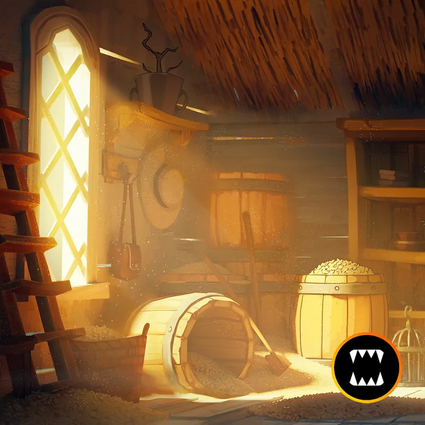 Obsidian
My opponent decided to increase his magic offensive battle plan
Fungus Fiend
He was in the first row to distract my attack as a paw to sacrifice for the success of a special plan
Unicorn Mustang
The Mustang had the potential to survive large volumes of attack from magic but not from melee or range.
Regal Peryton
This card was fast and magic offensive point ready to take control
Djinn Biljka
He was a powerful warrior in the battle for magic only warriors. However, it was not the case in this match
Goblin Psychic
Goblin could heal and afflict enemy cards. His support for his teammate was unmeasurable. Goblin did his best but he could not change the odds in this battle.
Queen Mycelia
This card has a protection ability for all the friendly warriors. It helped during the two first round.
--
My Battle Mage Secrets Combat Link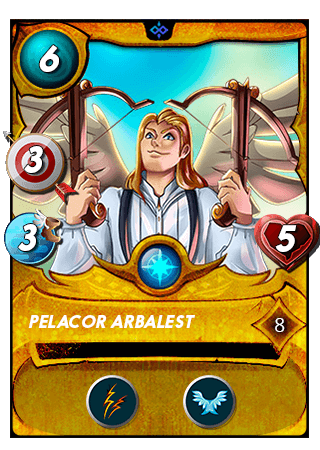 PRICE INFORMATION:
• Regular Foil Price (per BCX): $0.087 | Single BCX: $0.11 (1.26x)
• Gold Foil Price (per BCX): $1.49 | Single BCX: $1.628 (18.71x)
• Gold Foil vs Regular Foil: 17.13x

It was clear since the battle ruleset was unveiled that the blast repercussion on the life point of my warriors should be countered. It is the main reason why Venator Kinjo followed my tanker, Uriel. The plan was simply to attract the major firepower of my opponent to Uriel and then cancel the blast effect with Kinjo. Uriel has the ability to heal, restore his armor with the help of Renova, and can strike heavy blows randomly. It worked because all the opponent's attacks went directly to the Uriel. The offensive section of my lineup did a very good job. Arbalest was terrific.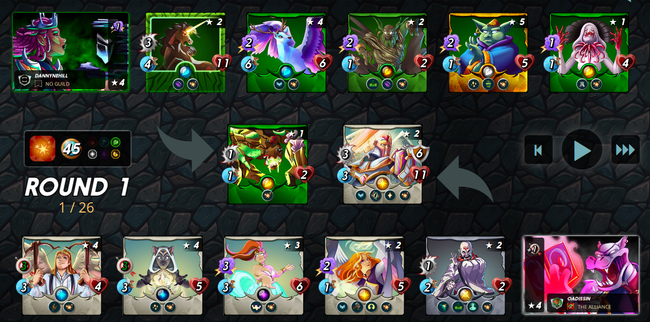 My opponent had selected the magic element due to the effective potential to rapidly destroy the life point of a card. I was sure it was an advantage to the opponent. However, the orientation of the attacks to only one monster was the problem in this selection. I learned a valuable lesson in this battle. It is a strategic move to select snipe and scatter warrior's abilities in the team.
Despite the fact that the opponent's level of cards was below mine, the game was interesting to watch and learn crucial lessons.

In the current situation, a team with the poison summoner WAKA SPIRITBLADE associated with snipe and scatter abilities holder in the selection of warriors could cause serious damage to my defense in the first round.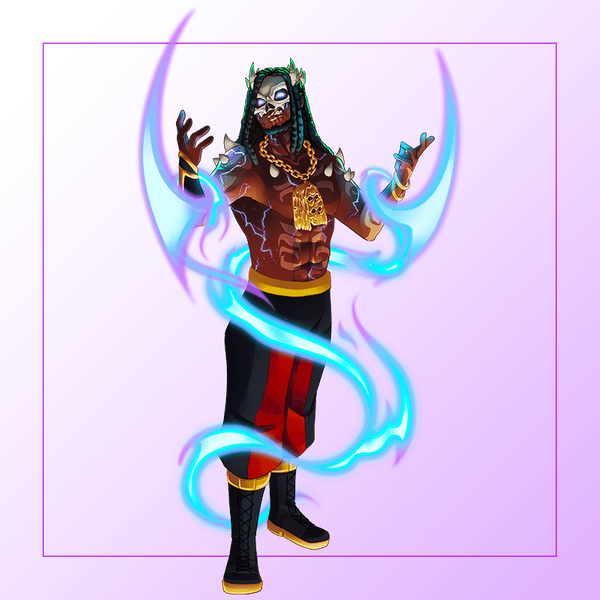 ⠀⠀⠀⠀⠀⠀⠀⠀⠀⠀⠀⠀⠀⠀⢰⡄⠀⠀⠀⠀⠀⠀⠀⠀⠀⠀⠀⠀
⠀⠀⠀⠀⠀⠀⠀⠀⠀⠀⠀⠀⠀⠠⣾⣴⣄⠀⠀⠀⠀⠀⠀⠀⠀⠀⠀⠀
⠀⠀⠀⠀⠀⠀⠀⠀⠀⠀⠀⠀⠀⠐⣺⣇⠉⠀⠀⠀⠀⠀⠀⠀⠀⠀⠀⠀
⠀⠀⠀⠀⠀⠀⠀⠀⠀⠀⠀⠀⠀⣸⣿⣽⡀⠀⠀⠀⠀⠀⠀⠀⠀⠀⠀⠀
⠀⠀⠀⠀⠀⠀⠀⠀⠀⠀⠀⠀⠀⠈⡏⡏⠀⠀⠀⠀⠀⠀⠀⠀⠀⠀⠀⠀
⠀⠀⠀⠀⠀⠀⠀⠀⠀⠀⠀⠀⠀⢠⡇⡇⠀⠀⠀⠀⠀⠀⠀⠀⠀⠀⠀⠀
⠀⠀⠀⠀⠀⠀⠀⠀⠀⠀⠀⠀⠀⢸⡷⣿⠀⠀⠀⠀⠀⠀⠀⠀⠀⠀⠀⠀
⠀⠀⠀⠀⠀⠀⠀⠀⠀⠀⠀⠀⠀⢸⠀⢿⠀⠀⠀⠀⠀⠀⠀⠀⠀⠀⠀⠀
⠀⠀⠀⠀⠀⠀⠀⠀⠀⠀⠀⠀⠀⣾⣹⣿⠀⠀⠀⠀⠀⠀⠀⠀⠀⠀⠀⠀
⠀⠀⠀⠀⠀⠀⠀⠀⠀⠀⠀⠀⢠⡿⣄⣸⡆⠀⠀⠀⠀⠀⠀⠀⠀⠀⠀⠀
⠀⠀⠀⠀⠀⠀⠀⠀⠀⠀⠀⠀⢸⠀⣾⣿⣇⠀⠀⠀⠀⠀⠀⠀⠀⠀⠀⠀
⠀⠀⠀⠀⠀⠀⠀⠀⠀⠀⠀⠀⡏⢀⠿⡈⢿⠀⠀⠀⠀⠀⠀⠀⠀⠀⠀⠀
⠀⠀⠀⠀⠀⠀⠀⠀⠀⠀⠀⣸⣥⣯⣀⣁⣸⣆⠀⠀⠀⠀⠀⠀⠀⠀⠀⠀
⠀⠀⠀⠀⠀⠀⠀⠀⠀⠀⢰⡞⢲⠛⣾⣛⣛⣿⠁⠀⠀⠀⠀⠀⠀⠀⠀⠀
⠀⠀⠀⠀⠀⠀⠀⠀⠀⠀⢀⡟⢹⠏⠉⢩⠉⠹⡀⠀⠀⠀⠀⠀⠀⠀⠀⠀
⠀⠀⠀⠀⠀⠀⠀⠀⠀⢀⡾⠀⣿⠀⠀⠀⣇⠀⢳⡀⠀⠀⠀⠀⠀⠀⠀⠀
⠀⠀⠀⠀⠀⠀⠀⢀⣀⢾⠥⢴⣧⢤⣄⣀⣽⣆⣀⣷⣄⡀⠀⠀⠀⠀⠀⠀
⠀⠀⠀⠀⠀⠀⠀⠸⣿⠺⠒⠒⢓⠲⠗⠚⡓⠒⢛⠛⢻⠃⠀⠀⠀⠀⠀⠀
⠀⠀⠀⠀⠀⠀⢀⡾⠉⣼⠦⠤⢼⣤⣤⠶⠟⠓⠘⠃⠌⢀⡀⠀⠀⠀⠀⠀
⠀⠀⠀⠀⠀⣠⠏⠀⠀⢀⣤⣶⣿⠿⠿⠋⡛⠲⣦⣄⠀⠀⠱⣄⠀⠀⠀⠀
⠀⠀⠀⣠⡾⠃⠉⢉⡾⢻⡟⠉⠀⠀⠀⠀⠈⠓⢦⡙⣿⡉⠉⠹⣦⠀⠀⠀
⠀⣠⡾⠿⠤⠤⢠⡾⠄⣿⠀⠀⠀⠀⠀⠀⠀⠀⠀⣷⠘⣷⠶⠆⠙⣷⡄⠀
⠈⠩⠤⢤⣤⣤⣼⣍⠛⠃⠀⠀⠀⠀⠀⠀⠀⠀⠀⠉⠙⠿⣤⣤⣄⣈⣿⣦
⠀⠀⠀⠀⠀⠀⠀⠀⠀⠀⠀⠀⠀⠀⠀⠀⠀⠀⠀⠀⠀⠀⠀⠀⠀⠀⠀
FRENCH VERSION

Chers amis,

Paix

Bonne anniversaire, joueurs de Splinterlands.

La célébration se poursuit avec beaucoup de joie dans la communauté. C'est dans cette explosion de bonheur que j'écris cet article sur le thème spéciale de cette semaine Armement dans Battle Mage Secret.

Les guerriers dans l'arène devraient être nerveux. L'ensemble de règles de combat qui implique Blast provoque toujours une situation permanente de terreur dans l'arène.

Ma sélection dans ce match a eu la chance d'affronter un adversaire pas si puissant.

Les frappes explosives provenait de toutes les parties du champ de bataille. Il faut une structure forcée dans l'orientation des attaques. Dans cet état d'esprit, les joueurs essaieront d'utiliser des capacités telles que le bouclier de réflexion ou "Taunt".

Ensemble de règles de combat :
Mana: 45
--

Blast : Inflige des dégâts supplémentaires aux monstres adjacents au monstre ciblé. Les dégâts supplémentaires sont équivalents aux dégâts principaux divisés par 2, arrondis au supérieur.
Mon équipe de guerriers de la vie a la capacité d'infliger des dégâts aux points de vie des guerriers de l'adversaire. Je dois mentionner que les frappes magiques vont directement à votre vie dans ce match. L'option supplémentaire d'explosion "Blast" rend le potentiel de destruction encore plus sérieux.

-/- Composition de mon équipe dans l'arene
Sloan était mon invocateur préféré dans ce match. Les guerriers de type archer applaudissaient quand Sloan a pris en charge l'équipe. Les doubles frappes et les combattants guérisseurs ont donné de toute leur force pour obtenir la victoire dans cette bataille.
--
Général Sloan
Mon Général dans la formation booste tous les monstres amis avec des capacités de portée
Uriel le Purificateur
Uriel, mon deuxième héros dans cette bataille, a conservé sa position jusqu'au dernier tour. J'aime l'effort d'équipe pour garder l'armure d'Uriel et les points de vie restaurés à chaque tour
Venator Kinjo
Kinjo a joué un rôle essentiel dans le succès de ma stratégie. Le bouclier de réflexion est une arme secrète contre les dégâts de souffle
Adelade Luisaile
Adelade avait la capacité de réparer l'armure d'Uriel et de ressusciter une puissante carte de mon équipe. C'est une guerrière sérieuse.
Djinn Rénova
Renova faisait partie de mon équipe offensive sur le champ de combat.
Crystalsmith Venari
Venari a soigné le point de vie d'Uriel à chaque tour et avec son attaque à trois points, il a infligé des dégâts à la ligne de l'adversaire
Pelacor Arbalest
Arbalest est mon héros en raison de ses frappes offensives qui ont détruit de nombreuses cartes hostiles sur le plateau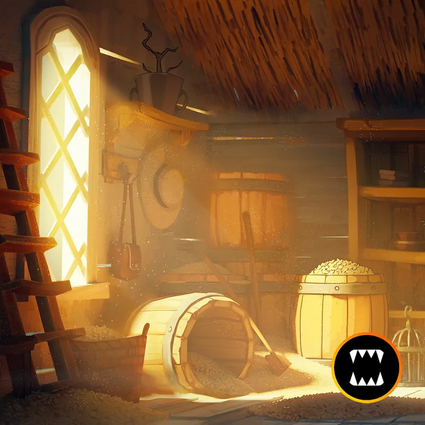 -/- Sélection de mon adversaire sur le champ de bataille
Obsidian
Mon adversaire a décidé d'augmenter son plan offensif magique
Démon aux champignons
Fungus était au premier rang pour distraire mon attaque comme un martyr à sacrifier pour la réussite d'un plan spécial
Licorne Mustang
Le Mustang avait le potentiel de survivre à de gros volumes d'attaques magiques, mais pas au corps à corps et au archers.
Regal Peryton
Cette carte était un point offensif rapide et magique prêt à prendre le contrôle
Djinn Biljka
Il était un puissant guerrier dans la bataille pour les guerriers uniquement magiques. Cependant, ce n'était pas le cas dans ce match
Psychique gobelin
Le gobelin pouvait soigner et affliger les cartes ennemies. Son soutien à son coéquipier était incommensurable. Goblin a fait de son mieux mais il n'a pas pu changer les chances dans cette bataille.
Reine Mycélia
Cette carte a une capacité de protection pour tous les guerriers amis. Cela a aidé lors des deux premiers tours.
--
Lien de combat My Battle Mage Secrets
-/- La valeur de Mon Hero sur le marché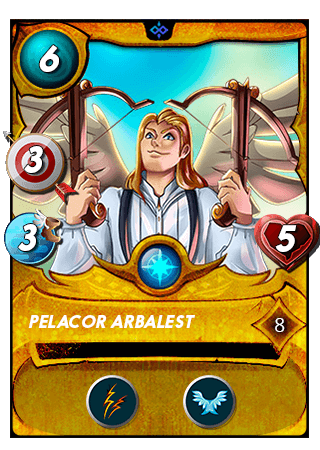 INFORMATIONS SUR LES PRIX :
• Prix du foil régulier (par BCX) : 0,087 $ | BCX unique : 0,11 $ (1,26x)
• Prix de la feuille d'or (par BCX) : 1,49 USD | BCX unique : 1,628 $ (18,71x)
• Feuille d'or contre feuille ordinaire : 17,13 x
-/- Stratégie
Il était clair depuis que les règles de combat ont été dévoilées que la répercussion du "Blast" sur les point de vie de mes guerriers devait être contrée. C'est la principale raison pour laquelle Venator Kinjo a suivi mon tankiste, Uriel. Le plan était simplement d'attirer la puissance de feu majeure de mon adversaire sur Uriel puis d'annuler l'effet de souffle avec Kinjo. Uriel a la capacité de guérir, de restaurer son armure avec l'aide de Renova et peut frapper serieusement au hasard. Mon plan a fonctionné car toutes les attaques de l'adversaire sont allées directement à l'Uriel. La section offensive de ma composition a fait du très bon travail. Arbalest était génial.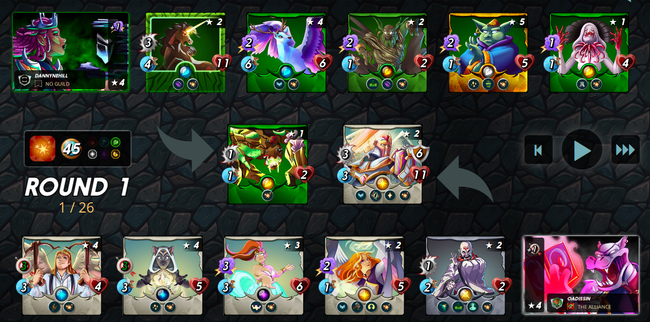 -/- Mon Opinion sur la selection adverse
Mon adversaire avait sélectionné l'élément magique en raison du potentiel effectif de détruire rapidement le point de vie d'une carte. J'étais sûr que c'était un avantage pour l'adversaire. Cependant, l'orientation des attaques vers un seul monstre était le problème dans cette sélection. J'ai appris une leçon précieuse dans cette bataille. Il s'agit d'un mouvement stratégique pour sélectionner les capacités de tireur d'élite et de dispersion des guerriers dans l'équipe.
Malgré le fait que le niveau de cartes de l'adversaire était inférieur au mien, le jeu était intéressant à regarder et tirer des leçons cruciales.
-/- Un scénario ultime
Dans la situation actuelle, une équipe avec l'invocateur de poison WAKA SPIRITBLADE associé au détenteur des capacités de "Snipe" et de "Dispersion" dans la sélection des guerriers pourrait causer de sérieux dommages à ma défense au premier tour.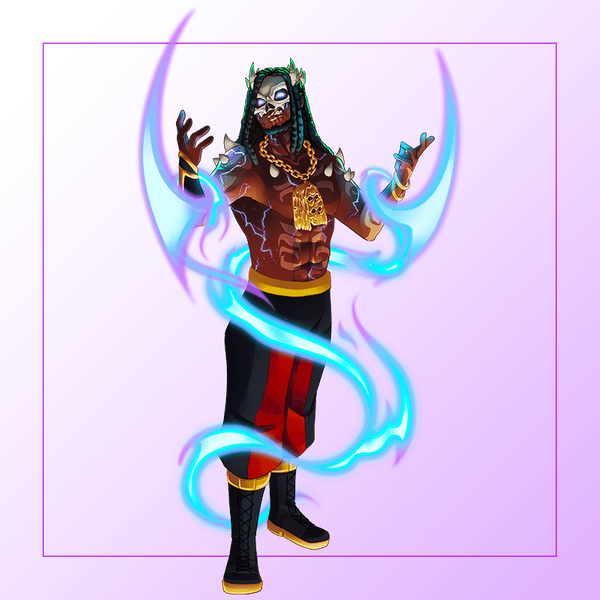 ~~~~~~~~~~~ Finally ~~~~~~~~~~~
Thanks for the battle Mage Secrets challenge curation team. My lineup team selection was the product of spontaneous strategy and the battle ruleset.
Merci pour l'équipe de curation du défi des secrets du mage de combat. Ma sélection d'équipe d'alignement était le produit d'une stratégie spontanée et des règles de combat.
If you appreciate this post, I invite you to explore on this blog my collection of publications.
I invite you, dear readers, to share in the comment section whatever suggestions or questions you would like to ask.
Si vous aviez apprécié cet article, je vous invite à explorer mon blog pour découvrir ma collection de publications.
If you are interested in playing Splinterlands and don't own your account, click on the link below to start your exploration of this exciting board game.

| Resource: Background sound | Airglow - Memory Bank |
| --- | --- |
| Electronic, Synth Pop, Retrowave | Attribution 4.0 International (CC BY 4.0) |
Posted using Splintertalk
---
---