Huge performance in the Silver league III // Cube + Arianthus
---
Peace Dear Splinters,
How are you spending this amazing weekend?
Weather is sunny on the Pretoria lands come join me for a walk. It will be prudent to bring your packs in case we face challenges out there on the road.
My review of three battles showed the diverse role played by various cards, especially large health tanks.
Let's watch these battles
I was mostly battling in the Lower part of the Silver league III. The habilities of my team card were not all unlocked so the battles were not too unbalanced when compared to the two teams.
Battle 1, Ruleset:
Weak magic, Heavy hitters
Lord Arianthus was the best defense that I have ever seen in the situation.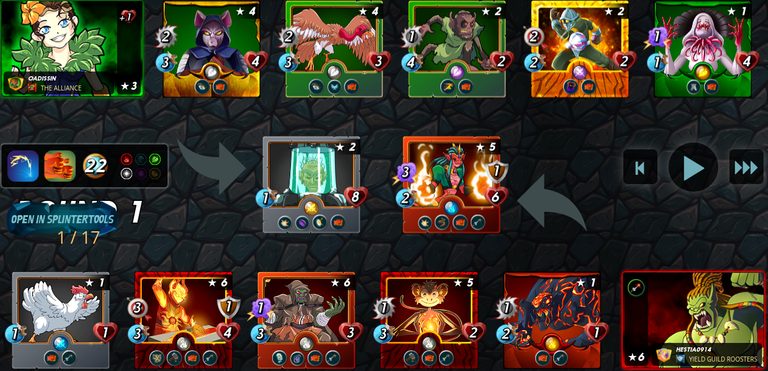 Queen Mycelia had given shields to all the fighters in my lineup. The opportunity ability and speed offered my team a serious advantage in the match. No member of my team was defeated at the end of the battle.
Battle 2, Ruleset:
Healed out, Silenced summoners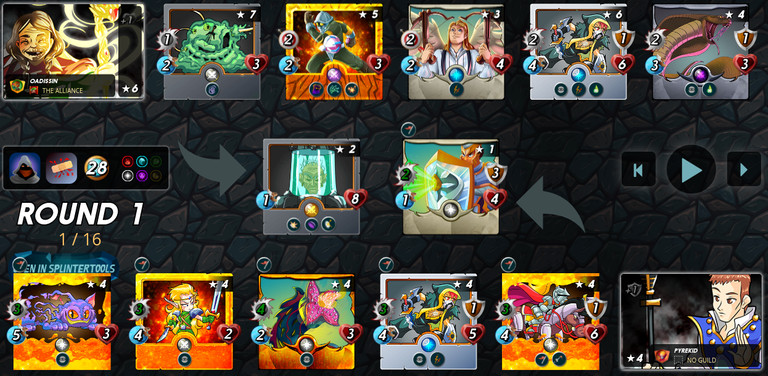 I got lucky in this battle when I saw the firepower behind the enemy's line. My double strikes special ability on Assassin and Arbalest prevent the opponent's team to score higher each round. The poison ill-affected my opponent's cards weakening his offensive strategies.
Battle 3, Ruleset:
Rise of the commons, Target practice

Bonesmith has abilities that can prove to be very efficient on the battlefield. The poison and leech abilities were a strategic play in this match.
Cube impenetrable defense line was at the end of the battle my last remaining card on the board. I succeed to survive this match. It was pretty close though.
--
If you are interested in the original Giveaway, contest, and raffle directory being formed by all willing community members please check the post here, Challenge/Contests/Giveaways/Raffles.
Thanks to all the Splinters that keep the interactions in the ranking battle as smooth as we all like. My team selection was based on both defensive and offensive strategies.
If you appreciate this post, I invite you to explore this blog collection of articles.

More about Splinterlands on the official telegram group Splinterlands Telegram


I invite you, dear readers to share in the comment section whatever suggestions or questions you would like to ask.

You are interested in playing Splinterlands and don't own your account, click on the link below to start your exploration of this exciting board game.

Check-in for free here my referral link


Resource: Background sound


Airglow - Memory Bank
Electronic, Synth Pop, retrowave


Attribution 4.0 International (CC BY 4.0)


SRC


Warm regards
---
▶️ 3Speak
---
---