Social Media Share: Thaddius VS Quix - Eng/FR
Dear Splinters,
Peace
Greetings,
How are spending this joyful moment of celebration with the Splinterlands community?
I am happy to be able to take part in the 5th-anniversary event in Splinterlands more details here
After the reset of the season, I dropped into the Silver League. It is tough to rank up and return to Gold. However, I have an interesting battle I want to present to the community.
I hope the lessons from this combat will help you grow from the Silver League.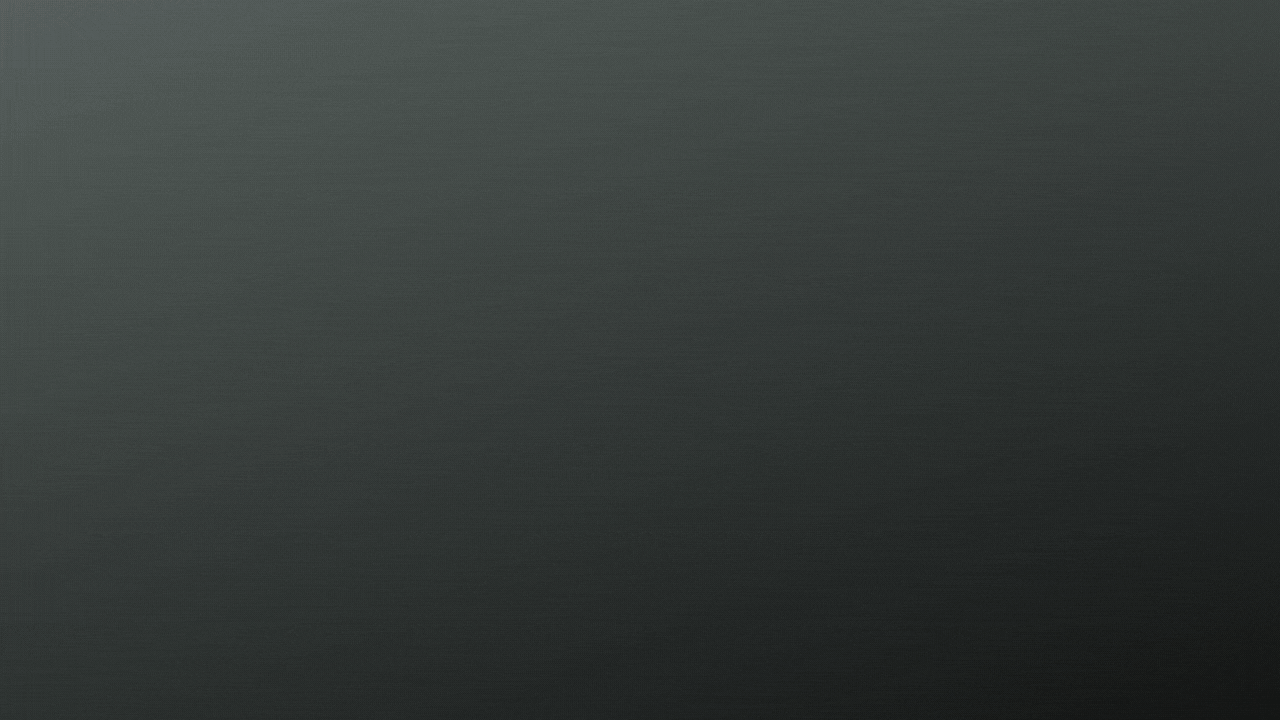 Source
On the battlefield, Thaddius led the warrior team from the death collection and Quix commanded the dragon death warriors. It was interesting to evaluate the additional potential of the dragon warriors combined with the elemental cards.
Magic Monsters were not welcome in this battle due to the ruleset.
--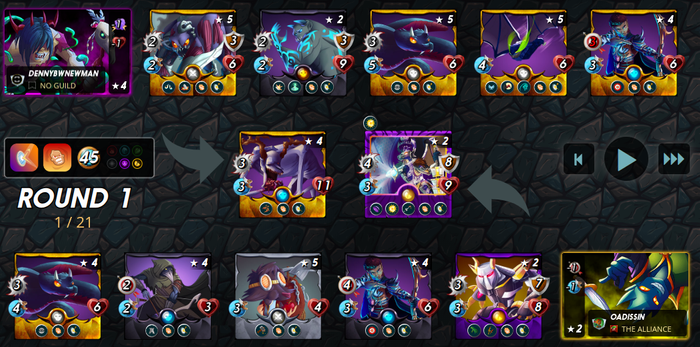 Battle Ruleset:
|Mana Cap: 45|
|Counterspell: All Monsters have the Magic Reflect ability.|
|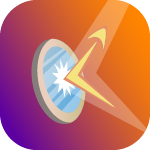 |
--
|What Doesn't Kill You: All Monsters have the Enrage ability.|
|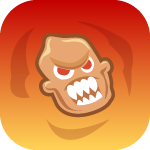 |

Team's constitution
--- Adversary Team---
Thaddius Brood ★ 4
Thaddius Brood a death elemental summoner is a good play in this battle
Cursed Windeku ★ 4
Cursed Windeku has thorns ability a great choice for this combat.
Disintegrator ★ 5
Disintegrator was a tank position to stop all enemies' progression in your line. Besides the ability to reduce the melee attack point was an advantage too
Harklaw ★ 2
Harklaw seems to be the second tanker in the line which is not really necessary at this point.
Silent Sha-vi ★ 5
Silent Sha-vi is an offensive card in the selection that could strike from any position on the line
Riftwing ★ 5
Riftwing provides some relief to the monster in the selection
Dhampir Stalker ★ 4
Dhampir Stalker is a great range striker well protected at his current position in the lineup
Thaddius team had powerful cards that took out many monsters on my side. I was lucky to add dragon cards to my selection. The balance of power shifts right after the entrance of the dragon on the scene.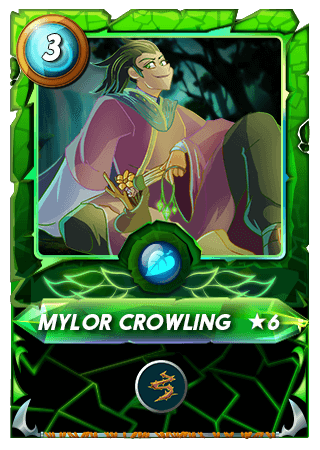 Impressive summoners I would love to own
--- My Team Line Up---
Quix the Devious ★ 2
Quix the Devious is my favorite summoner in the game. I called him to reduce range's attack and the speed of operation of my opponent
Robo-Dragon Knight ★ 2
Robo-Dragon Knight is a powerful tanker with healing armor and spicy ability to hold on to his position against serious attacks
Carnage Titan ★ 2
Carnage Titan is my first choice of card in the offensive strategy. He could double strike and survive possible damages from the opposite side of the board
Dhampir Stalker ★ 4
Dhampir Stalker is the right card for this job to attack from a distance without a serious backfiring situation.
Scavo Hireling ★ 5
Scavo Hireling repaired my warrior's armor each time the thorns damage hit
Ravenhood Warden ★ 4
Ravenhood Warden is a very useful range warrior that can strike from distance and boost all friendly protection. This battle ruleset forces all players to increase armor to all cards on the board. Ravenhood is major player in this combat
Silent Sha-vi ★ 4
Silent Sha-vi is the last warrior in my lineup to put more pressure on the opponent selection. I lost him during the first two rounds.
My opinion on this battle
The battle started with a terrible limitation of cards to the death element. All my powerful cards from the life and hearth were not selectable. I knew that the presence of Quix on the board will enhance the combat skills of my team, so Quix and the death element were the main topics in this battle. The counterspell ruleset indicates that all magic monsters should take a rest in this special fight. I concluded that range and melee will enter the arena. It important to build solid armor in this condition. Robo knight played the role of the tanker with life and armor. Scavo kept repairing my armor while Ravenhood makes sure to double the armor protection on all friendly monsters. All the monsters helped me defeat my opponent with little damage.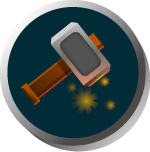 Repair ability in any selection against range and melee warriors always plays a major role in the victory of the team. Adversary did a formidable selection of warriors in this battle.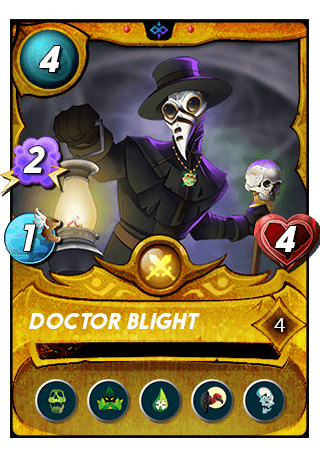 Thanks for taking the time to read this report on my last encounter in Splinterlands Arena. You can participate in the competition Social media share splinterlands
If you appreciate this post, I invite you to explore on this blog my collection of publications.
Discover much more interesting content about contests, giveaways, crypto news, and Splinterlands Battle challenge on My official Profil on Hive

My preferred board game on #play2own, #hivegaming, and #blockchaingaming within #hive ecosystem type card game that is going to reward you with a collection of cards, enables you to trade game assets, or exchange NFT (Cards).
I would like to mention the great service to help with engagement and external media awareness:
@peakd for providing us and Splinterlands community with a great platform.
PeakMonsters.com Quick/Easy/Bulk/informative Splinterlands Market
I invite you, dear readers, to share in the comment section whatever suggestions or questions you would like to ask.
If you are interested in playing Splinterlands and don't own your account, click on the link below to start your exploration of this exciting board game.

| Resource: Background sound | Airglow - Memory Bank |
| --- | --- |
| Electronic, Synth Pop, Retrowave | Attribution 4.0 International (CC BY 4.0) |
==Disclaimer:== This Article's purpose is only educational and has no intention to make fun of any players of Splinterlands in the community. My publications relay valid information based on my personal experiences for your edutainment.
--
⊱✿⊰ VERSION : FRENCH - FRANCAIS ⊱✿⊰
#fr
Chers amis,
Salutations,
Comment se passe ce joyeux moment de fête avec la communauté Splinterlands ?
Je suis heureux de participer à l'événement du 5ème anniversaire à Splinterlands plus détails ici
Après la réinitialisation de la saison, je suis positioné dans la Silver League. Il est difficile gagner des points pour évoluer vers la ligue supérieur. Cependant, j'ai une bataille intéressante que je veux présenter à tous les passionné de jeu.
J'espère que les leçons de ce combat vous aideront à sortir de la Silver League.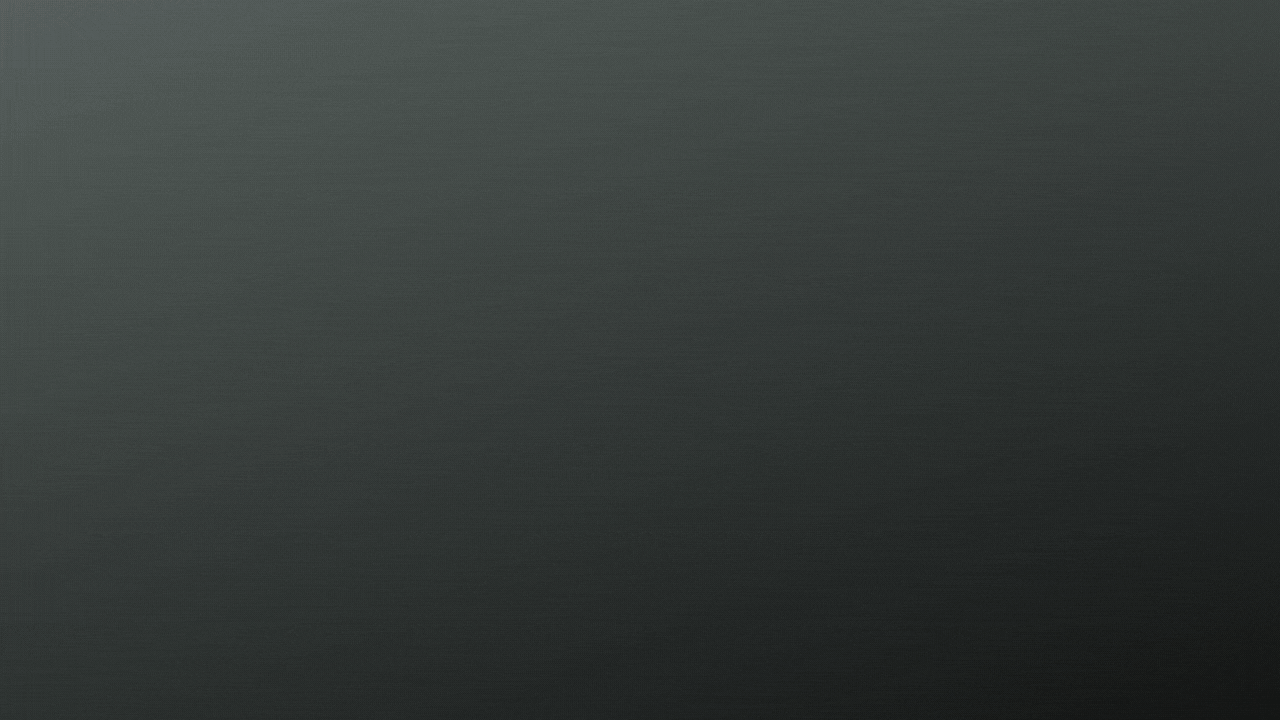 Source
Sur le champ de bataille, Thaddius dirigeait l'équipe de guerriers de la collection Death et Quix commandait les guerriers de type Death et dragon. Il était intéressant d'évaluer le potentiel supplémentaire des guerriers dragons combinés aux cartes élémentaires.
Les monstres magiques n'étaient pas les bienvenus dans cette bataille en raison des règles de combat.
--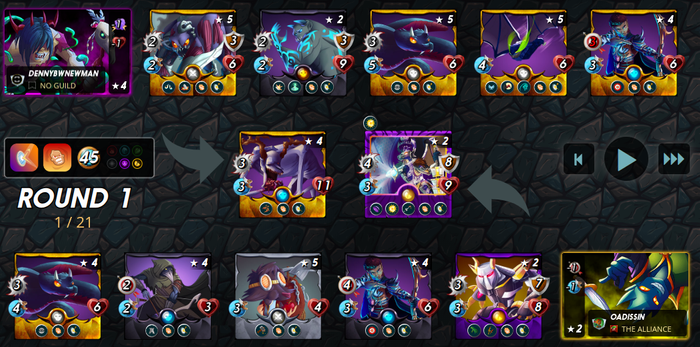 Ensemble de règles de combat :
|Cap mana : 45|
|Contresort : tous les monstres ont la capacité de réflexion magique.|
|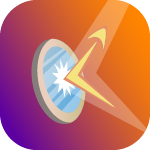 |
--
|Ce qui ne vous tue pas : tous les monstres ont la capacité Enragé.|
|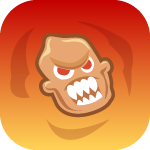 |

Constitution de l'équipe
--- Équipe adverse---
Thaddius Brood ★ 4
Thaddius Brood, un invocateur élémentaire de la mort, est un bon choix dans cette bataille
Maudit Windeku ★ 4
Cursed Windeku a la capacité d'épines une excellent stratégie contre les opposants dans ce combat.
Désintégrateur ★ 5
Disintegrator avait une position de tank pour arrêter la progression de tous les ennemis. Outre la possibilité de réduire les points d'attaque en mêlée était également un avantage.
Harklaw ★ 2
Harklaw semble être le deuxième Tanker de la ligne, ce qui n'est pas vraiment nécessaire à ce stade.
Sha-vi silencieux ★ 5
Silent Sha-vi est une carte offensive de la sélection qui peut frapper depuis n'importe quelle position sur la ligne
Aile de faille ★ 5
Riftwing soulage le monstre de la sélection qui vient après cette carte.
Dhampir Traqueur ★ 4
Dhampir Stalker a une attaque de grande portée. Il est bien protégé à sa position actuelle dans l'alignement
L'équipe de Thaddius avait des cartes puissantes qui ont éliminé de nombreux monstres de mon côté. J'ai eu la chance d'ajouter des cartes de type dragon à ma sélection. L'équilibre des pouvoirs bascule juste après l'entrée des cartes dragon sur la scène.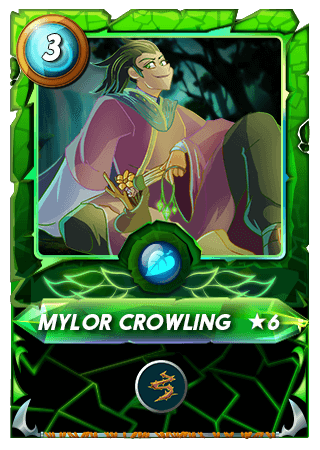 Un invocateur impressionnant que j'aimerais posséder
--- Ma composition d'équipe---
Quix le sournois ★ 2
Quix the Devious est mon invocateur préféré du jeu. Je l'ai appelé pour réduire la portée d'attaque et la vitesse de jeu de mon adversaire
Robo-Dragon Chevalier ★ 2
Robo-Dragon Knight est un tankiste puissant doté d'une armure et de point de vies. Aussi de capacités spéciales lui permettant de conserver sa position contre les attaques sérieuses
Carnage Titan ★ 2
Carnage Titan est mon premier choix de carte dans la stratégie offensive. Il attaque de fois chaque tour et peux survivre à d'éventuels dommages du côté opposé du plateau
Dhampir Traqueur ★ 4
Dhampir Stalker est la bonne carte pour ce travail pour attaquer à distance sans situation de risque.
Mercenaire Scavo ★ 5
Scavo Mercenaire répare l'armure de mon guerrier à chaque fois que les dégâts des épines frappent
Gardien de Ravenhood ★ 4
Ravenhood Warden est un guerrier à distance très utile qui peut frapper à distance et renforcer toutes les protections alliées. Les règles de combat obligent tous les joueurs à augmenter l'armure de toutes les cartes du plateau. Ravenhood est un acteur majeur de ce combat
Sha-vi silencieux ★ 4
Silent Sha-vi est le dernier guerrier de ma formation à mettre plus de pression sur la sélection adverse. Je l'ai perdu lors des deux premiers tours.
Mon avis sur cette bataille
La bataille a commencé avec une terrible limitation des cartes à l'élément Death. Toutes mes cartes puissantes de type Vie et Foret n'étaient pas visibles. Je savais que la présence de Quix sur le plateau améliorerait les compétences de combat de mon équipe, donc Quix et l'élément Death étaient les principaux sujets de cette bataille. L'ensemble de règles de contresort indique que tous les monstres magiques doivent se reposer dans ce combat spécial. J'en ai conclu que la portée et la mêlée entreraient dans l'arène. Il est important de construire une armure solide dans cette condition. Robo Knight a joué le rôle du bolide avec vie et armure. Scavo a continué à réparer mon armure tandis que Ravenhood s'assure de doubler la protection d'armure sur tous les monstres amis. Les monstres précédemment cités m'ont aidé à vaincre mon adversaire avec peu de dégâts.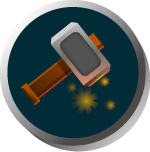 La capacité de réparation dans n'importe quelle sélection contre les guerriers à distance et au corps à corps joue toujours un rôle majeur dans la victoire de l'équipe qui possède cette caractéristique. L'adversaire a fait une formidable sélection de guerriers dans cette bataille.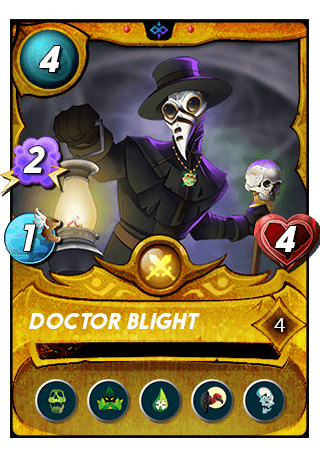 Merci d'avoir pris le temps de lire ce rapport sur ma dernière rencontre à Splinterlands Arena.
Si vous appréciez cet article, je vous invite à explorer sur ce blog ma collection de publications.
Découvrez un contenu beaucoup plus intéressant sur les concours, les cadeaux, les actualités cryptographiques et le défi Splinterlands Battle sur Mon profil officiel sur Hive

Mon jeu de société préféré sur #play2own, #hivegaming et #blockchaingaming dans un jeu de cartes de type écosystème #hive qui vous récompensera avec une collection de cartes, vous permettra d'échanger des actifs de jeu ou d'échanger des NFT (cartes).
Je voudrais mentionner l'excellent service d'aide à l'engagement et à la sensibilisation des médias externes :
@peakd pour nous avoir fourni, ainsi qu'à la communauté Splinterlands, une excellente plateforme.
PeakMonsters.com Quick/Easy/Bulk/informative Splinterlands Market
Je vous invite, chers lecteurs, à partager dans la section des commentaires toutes les suggestions ou questions que vous aimeriez poser.
Si vous souhaitez jouer à Splinterlands et que vous ne possédez pas votre compte, cliquez sur le lien ci-dessous pour commencer votre exploration de ce jeu de société passionnant.
Posted using Splintertalk
---
---