MAN U IN PURSUIT OF THE TROPHY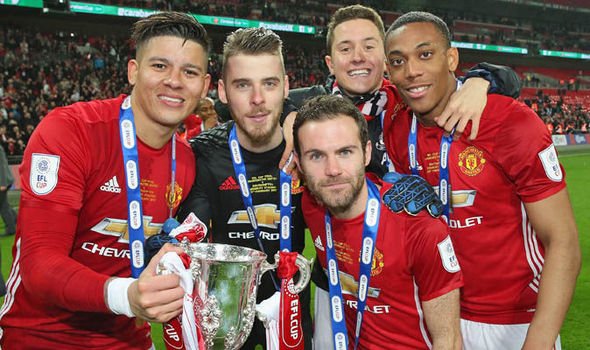 source
Good evening friends, yesterday's match was superb. Everybody was at their best though during the first half it was as if new castle where taking the lead but in the second half of the game Manchester united really dominated the game, and left new castle with no choice but to surrender. Good match.
Let me say Bruno really did well though but the man of the match was giving to Daniel James but for me I will definitely give it to Bruno franandez the guy is really good he should be giving the captain of the team, but I think it won't work for the fact that he is still new.
But as for Daniel James he deserve to be giving the man of the match he performed very well unlike lazy martial, for now, Daniel James should replace Martial in the starting lineup. I can't see Martial making much progress this season and we can't win the league with him as our main striker. Ole gunner should see to this, if really he want to go to the final stage of the league. Daniel James was spectacular in his position this time around.
But on the recent transfer news I will prefer they sign grealish instead of Jadon Sancho. Nope, if Jadon comes too united, he will be VDB version 2 or he could come and be another pain in the neck. Besides 80million pounds is too much, that money can be used to buy two good players instead of going for one at the end of the day he is nothing to write home.
But have you guys noticed this? Sometimes Bruno Fernandez becomes too selfish to give assists. Yes it's fine to be greedy for goals but even quick decisions are needed if the team is to achieve the most. Please do visit the comment section of this post, and talk your own.
---
---